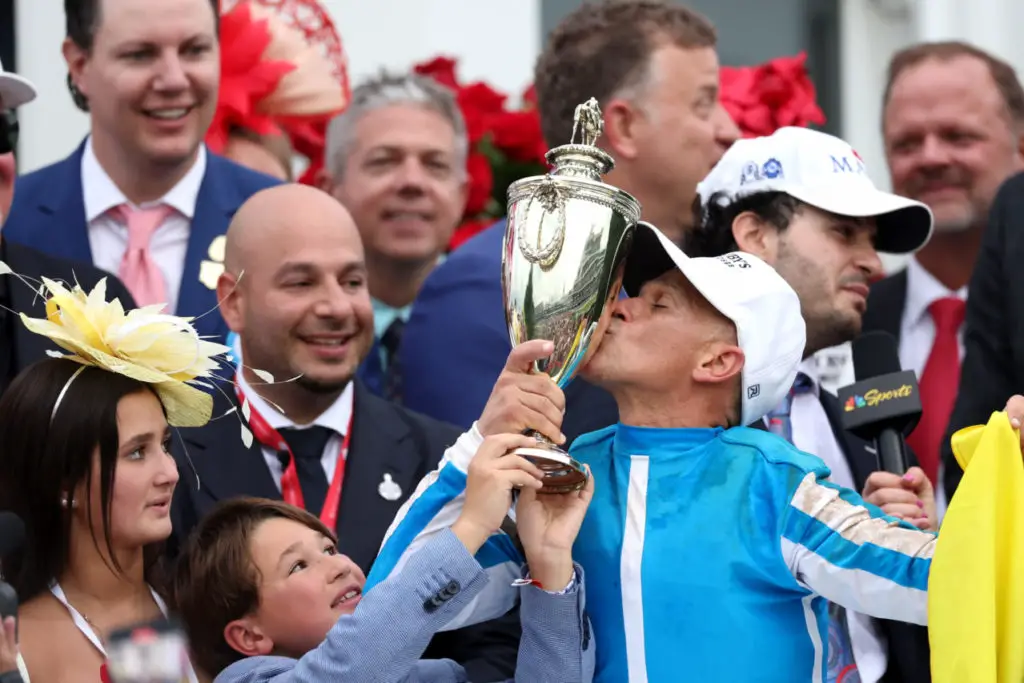 Javier Castellano guides Mage to Kentucky Derby win
Venezuelan jockey and trainer win the Kentucky Derby
Javier Castellano was in the jockeys' room at Churchill Downs watching the pre-race coverage of the Kentucky Derby when his record was put on the screen. As they mentioned the beautiful chestnut Mage, they also also pointed out Castellano's previous record at the Run for the Roses.
The Hall of Fame jockey from Venezuela was motivated after he saw 0-for-15 next to his name. That was his previous record at the Kentucky Derby.
"In that moment it gave me so much inspiration in myself," he said. "I think, 'This is the year. This year I'm going … to win the race. I feel a lot of confidence in myself."
There's no more 0-for-15 next to Castellano's name at the Kentucky Derby. The 4-foot-11 native of Maracaibo, Venezuela, guided Mage to victory at the 149th Kentucky Derby.
'On top of the world'
"I feel amazing," Javier Castellano said. "I feel like I'm at the top of the world. It's a great feeling."
Castellano, a 15-1 longshot, guided Mage past Two Phil's down the stretch to win the race. The victory marked a special double for Venezuela. Mage's trainer Gustavo Delgado is also Venezuelan. Ramiro Restrepo, who is Colombian American, is part of the group that owns Mage.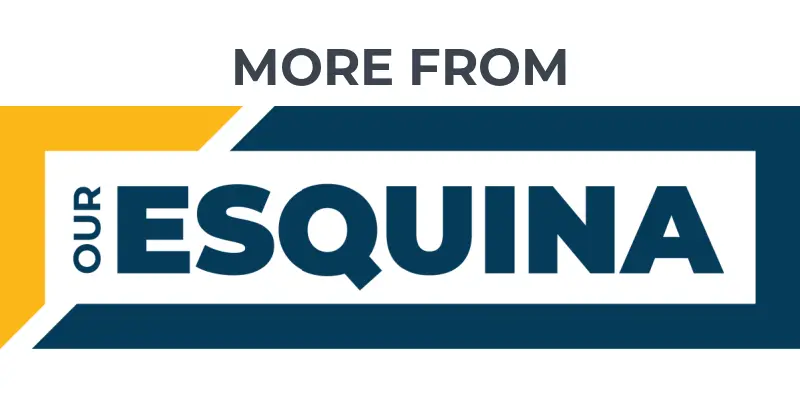 Sergio Rouco joins El Salvador basketball crusade
Jorge Mateo lives up to past billing with Orioles
Lack of shift could help Luis Arraez chase .400
Castellano, 45, has had a brilliant career since moving to the United States in 1997. He had the highest purse winnings in North America in 2013 to win his first of four consecutive Eclipse Awards.
Castellano was inducted into the Hall of Fame in Saratoga, N.Y., in 2017. Yet, he acknowledged Saturday that there had been many times when he had felt embarrassed.
Javier Castellano never gave up
There have been plenty of highs along the way, including a pair of victories at the Preakness in 2006 and 2017. Now, he can add the Kentucky Derby victory to his resume.
"I never give up," he said. "Sometimes you feel embarrassed a little bit when you've been trying so many times and you don't see the results. 
"Sometimes you go down a little bit. But I didn't give up. I always try to be positive and try to find the right horse to be participating in one of the biggest races in the world."
Mage was that horse. Nobody can say Javier Delgado is winless at the Kentucky Derby anymore.
Get the Our Esquina Email Newsletter
By submitting your email, you are agreeing to receive additional communications and exclusive content from Our Esquina. You can unsubscribe at any time.