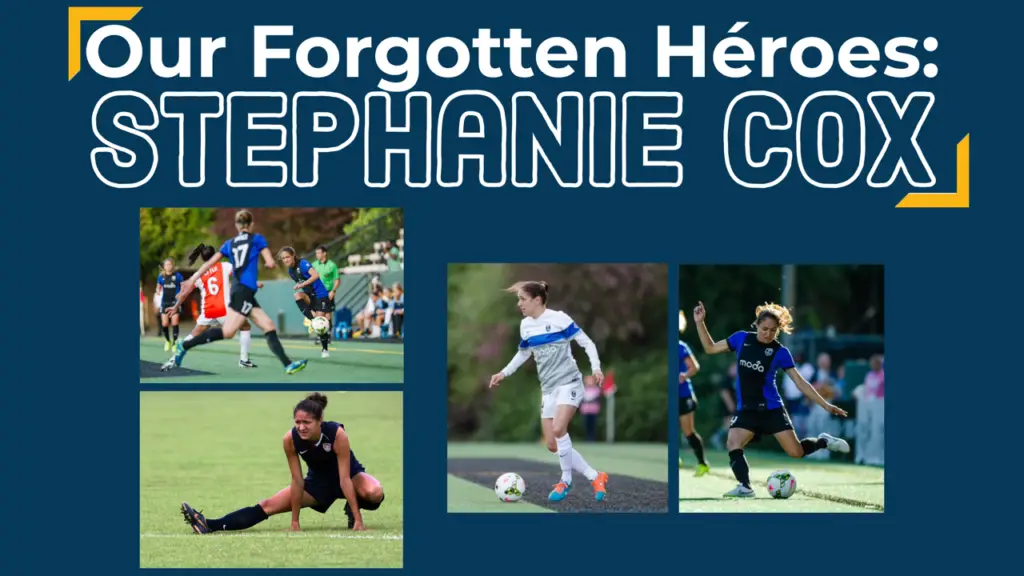 Our Forgotten Heroes: Stephanie Cox (Lopez)
Stephanie Cox continues giving back for women's soccer
It has been almost 15 years since Stephanie Cox was the youngest member of the U.S. national team at the 2007 FIFA Women's World Cup. At that time, the granddaughter of Mexican immigrants from Chihuahua was wearing her maiden name Lopez on the back of her jersey.
Cox, the daughter of a Mexican American father and German-Irish American mom, is arguably the greatest Latina soccer player in U.S. national team history. 
The talented outside back began wearing her married name on the back of her jersey at the 2008 Olympics, when she helped the U.S. win a gold medal. She didn't realize it at the time, but Cox has been an important Latina trailblazer.
"When I came into the full (national) team I didn't really comprehend what a pioneer I really was for Latina girls and for women," Cox says. "And now that I'm older, at 35 now, I can reflect and look back and see that there aren't a lot of women on the team that really look like me.
"So I'm really proud now to see players like Sofia Huerta and Ashley Sanchez and obviously Amy Rodriguez. … With two young (daughters) I see the value of being a mom for girls that look like me to have someone that represents them that they can say that 'I can do what she's doing.'"
---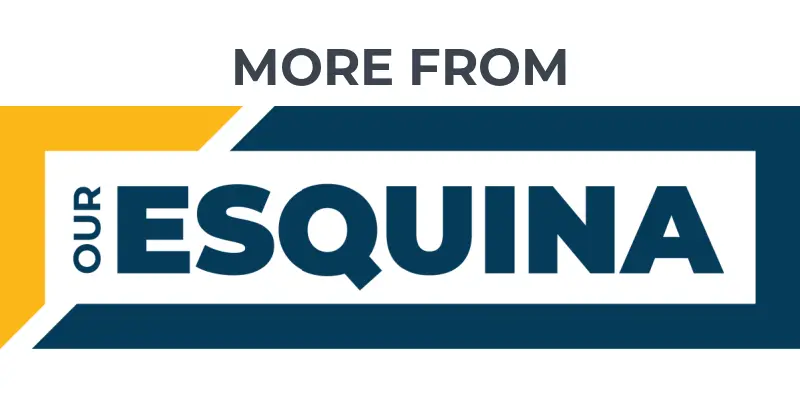 Our Forgotten Latino Héroes: Bobby Avila
Our Forgotten Latino Héroes: Oscar Schmidt
Our Forgotten Latino Héroes: Tony Armas
---
Stephanie Cox at a glance
The 5-foot-6 defender was born in Los Gatos, Calif., and raised in nearby Elk Grove. The University of Portland graduate still had college eligibility when she played for the U.S. at the 2007 Women's World Cup. 
At 21, she was the youngest member of that team while becoming the first Latina to make a significant impact on the U.S. Women's national team. A year earlier, she had captained the U-20 national team at the 2006 FIFA U-20 Women's World Cup in Russia.
She played all but 45 minutes while starting all six matches of the 2007 Women's World Cup as the U.S. finished third. 
"I was really proud in 2007," she said. "I had come on to the team and worked my way in. I was the youngest player on the World Cup team and started in every game at that tournament. Even though we placed a disappointing third, I was Lopez at the time in that tournament. I'm really proud. That was kind of the pinnacle of my personal career, and even after that I hung on and was able to amass 89 caps over my career. It took a long time."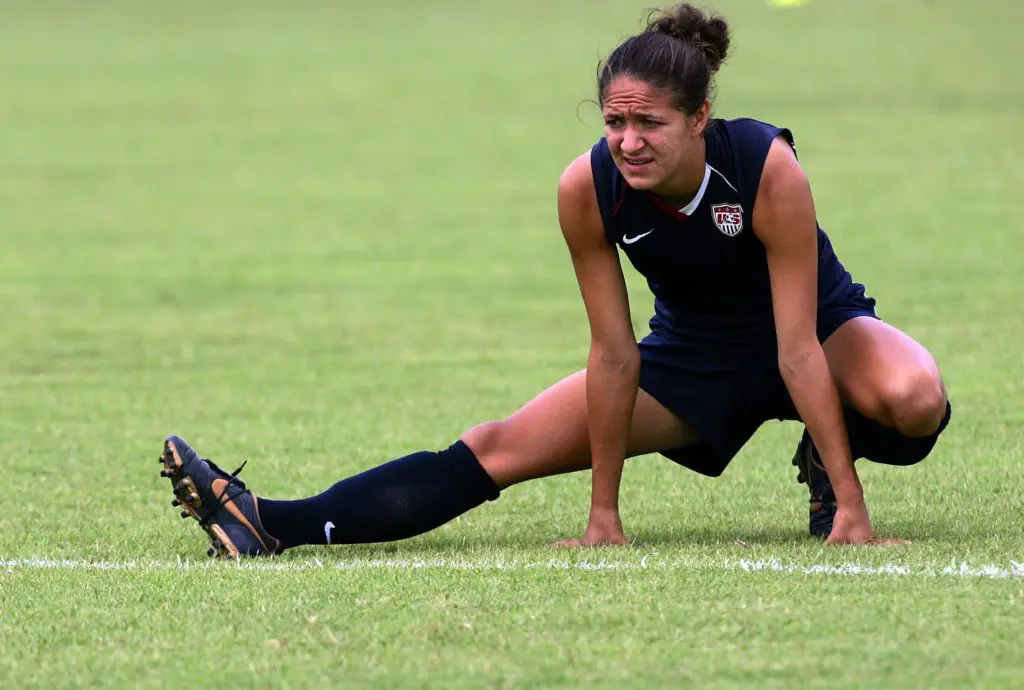 Making an impact
Cox played for four different national team coaches over her career with the national team. Some valued her more than others, but she kept earning her way back to contribute. 
She wasn't a regular starter for the 2011 World Cup team, but she is proud to have been a great teammate who contributed. She came off the bench in one match and delivered an assist on her first touch to Carli Lloyd.
Cox also delivered the assist on Lloyd's second game against Japan in a must-win game at the 2008 Olympics. She had initially been cut from that Olympic roster before she got a call back, and she was admittedly a "bit of a mental wreck" after she was cut. 
But she made the most of her chance after Lori Chalupny suffered a concussion in the first game. Cox started at left back and provided an assist to Lloyd in the victory. Chalupny was cleared to start the next game, so Cox returned to the bench.
"I was proud of my impact at that moment and just to see that the team needs everyone, needs everyone to be ready," she said. "I was really proud of that team. 
"That Olympics we won gold, but we had lost Abby (Wambach), our leading goal scorer. She broke her leg against Brazil (before the Olympics). A lot of players stepped up."
A resilient mother of two
Cox is proud of the resiliency she showed during her career. She earned only one cap in 2009 after playing in the 2008 Olympics. 
Soon after she was cut from the national team in 2012, she became pregnant with her first child. She was determined to return after she and her husband Brian welcomed their daughter Kaylee.
"I still felt good and I still felt I had a lot to offer the game," she said. "I still loved the game, so I came back and played and had my first cap after being here in 2013 in November against Brazil.
"I got to start against Brazil. That was really cool. I earned a contract under Tom Sermanni. I think I was starting fairly consistently with him. But then he got fired. Jill Ellis came in, and soon after that released me from my contract. 
"That was heartbreaking, but just proud of, I guess, of the longevity and the perseverance that I had over my career that I still was able to have that belief and impact to stay there with that pool of players."
Cox helped the Reign win consecutive National Women's Soccer League Shields before her first retirement after the 2015 season. She gave birth to her second daughter, Grace, in 2016. 
The greatest Mexican-American women's soccer player
The mother of two has settled in with her husband and two daughters in the Seattle area. She began her coaching career before deciding she still had more to give as a player. She played for the Reign in 2019 and then again in 2021. While with the Reign, she started helping another Mexican American player with dreams of playing in a Women's World Cup with the U.S.
Cox is proud to have helped Sofia Huerta transition to playing as an outside back.
Now the greatest Mexican American soccer player in U.S. women's national team history is fully retired as a professional soccer player.  
She has fond memories of wearing Lopez on the back of her jersey at the 2007 World Cup, showing Latinas there was a place for them on the greatest women's national team in the world. 
"I remember with the full team knowing that my dad was in the stands and how choked up you get being a daddy's girl," she said. "Just that pride of representing him and your family and yeah being Latina and being the first one, I was so proud.
"And even  later in my career I got married real young and chose to change my name, but playing in the NWSL playing for the OL Reign, seeing girls that look like me, seeing girls in the Reign Academy that we gave a scholarship to that are Latinas as well knowing that we aren't that well represented in soccer."
Get the Our Esquina Email Newsletter
By submitting your email, you are agreeing to receive additional communications and exclusive content from Our Esquina. You can unsubscribe at any time.