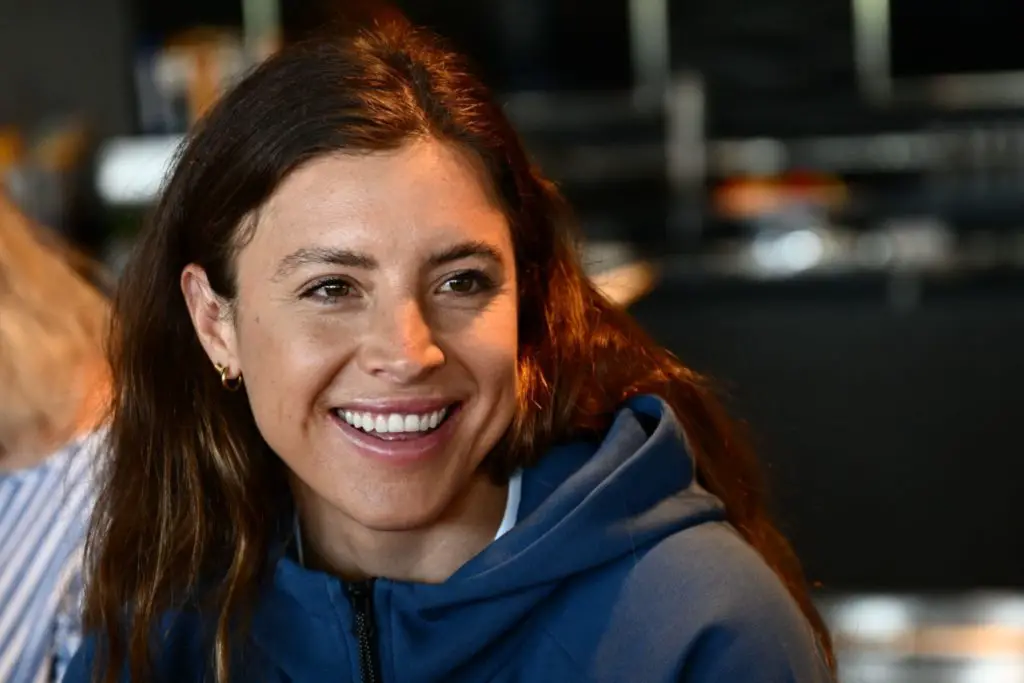 Sofia Huerta follows dad's example to Women's World Cup
Sofia Huerta returns to Australia for Women's World Cup
As the country shut down during the 2020 pandemic, Sofia Huerta of the U.S. women's national soccer team gained a greater appreciation of the sacrifices her father Mauricio Huerta made to raise the family in the United States. Even multiple graduate engineering degrees, several patents, a white collar job and an MBA didn't shield Mauricio Huerta from the indignities many immigrants face.
As colleagues or strangers ridiculed Mauricio because of his thick accent, the native of Puebla, Mexico, responded by seeking more education or working 50-60 hours a week. He compared his resume, education and experience to his colleagues and sought promotions. 
Those promotions usually went to others, though. Mauricio even felt bullied and disrespected at times. Yet, he never let his children know the burden he carried as a Mexican immigrant in America. Without realizing it, Sofia Huerta followed her father's example while chasing her dream of representing the U.S. at the FIFA Women's World Cup.
Sofia Huerta doesn't speak her father's native Spanish, but she embodies the potential and greatness within the Mexican American experience. She's a fighter, just like her father. Instead of seeking another degree, Sofia did what only she has done in U.S. and Mexican soccer history.
Important switch
Sofia, 30, switched positions from a dynamic attacking midfielder to an outside back. The native of Boise, Idaho, became the first and – to date – only woman to represent the senior Mexican and U.S. women's national teams. She took the difficult road of trying to represent the greatest women's national team in soccer history. 
Because of her efforts, there are now two Mexican Americans on the U.S. women's national team's World Cup roster for the first time in history. Ashley Sanchez is the other. 
In 2017 she sought a one-time transfer from the Mexican Federation to the U.S. Federation after playing five games with El Tri's senior team from 2012-2013. She also decided that the outside back position would be her best route to playing time with the national team.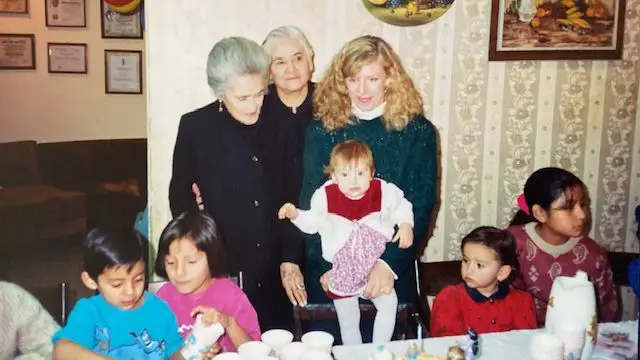 Her National Women's Soccer League coaches considered her too valuable as an attacking mid, though. The Chicago Red Stars and Houston Dash refused to give her steady playing time at outside back.
Ultimately, Sofia in essence became an immigrant too. She went on loan to Sydney FC in Australia in 2018. She began a trek that has her down under again at the 2023 Women's World Cup being held in Australia and New Zealand. 
More From Our Esquina:
Sofia Huerta stays in moment, honors Mexico, U.S. roots
Sofia Huerta proves switch to U.S. was worth it
Ashley Sanchez seeks place on U.S. women's soccer team
"It's so cool," Sofia says. "There are a lot of parallels. I think that's why me and my dad are so close. We really resemble each other a lot. Not physically, but I think just our journeys. It's full circle now."
Huerta played the entire 2018-19 Australian Women's League season at Sydney FC. From her outside back position, she pushed up in the attack. She scored in the semifinal and 2019 Grand Final to help Sydney FC win its third of a record four championships.
OL Reign key for Sofia Huerta
"It was all encompassing," she says. "I think it was like a proof to myself that I was a good outside back. And even though I was never given that opportunity in the NWSL (it was clear) that if I ever I got a chance again I would be ready."
She made the best of that chance when she returned to the NWSL with the OL Reign. Huerta blossomed after former U.S. assistant coach Laura Kate Harvey became the Reign's coach in 2021 and played her at outside back.
In Mauricio Huerta's eyes, Harvey became the type of mentor he wished he had in his career. By 2022, Huerta was a regular at national team camp.
She proved to be one of the best outside backs in America. Sofia called her parents immediately after U.S. coach Vlatko Andonovski informed her that she had made the World Cup roster. Now she and the U.S. hope to win a record third consecutive Women's World Cup title.
Sofia has even established a partnership with Marias Gamesa, the top cookie in Mexico. In the Marias ad she mentions how she is lucky to call "two places home" as a Mexican American.
Burden lifted for Sofia Huerta and her family
Mauricio, 64, and his wife Jody Jensen-Huerta shed tears of joy. The couple met at the University of Wisconsin. They even spent the first six years of their marriage in Mexico.
Nobody knows the burden Mauricio has carried as an immigrant quite like his college sweetheart Jody Jensen-Huerta. The sacrifices have been worth it for the father and mother of three.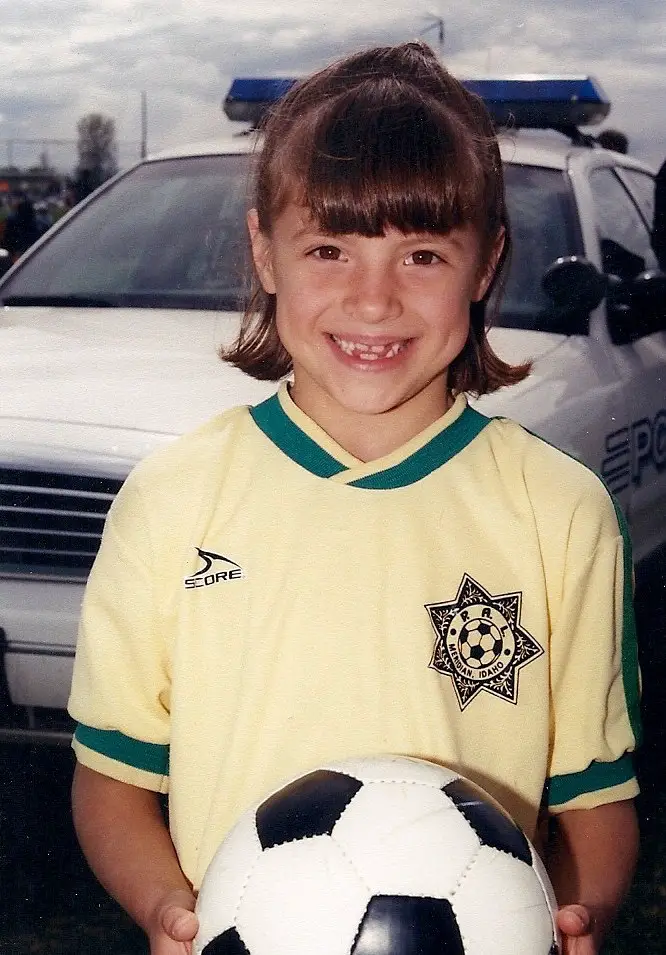 "I felt a relief off my shoulders," he said. "This past year it has been a rollercoaster of emotions. When she told us she was part of the team, the stress went away.
"Obviously I'm very happy for her because this has been her dream since she was a little girl, like all the girls who dream of playing soccer. This was her dream since she was very little. In all her papers she would write, 'I will play soccer professionally.'"
A young Sofia Huerta never imagined she would travel to Australia to find the key to her ultimate dream. A beautiful, athletic young girl who stubbornly refused to speak Spanish as a child is happy to serve as an inspiration to fellow Latinas.
A father's journey
She and her father are proud to share their stories. They know they are not alone. In Sofia, Latinos and Latinas can see that even the most educated of immigrants carry a burden while trying to succeed here.
Sofia, though, is an example of the potential reward when you move out of your comfort zone.
"I'm so thankful for being here," Sofia said. "I obviously feel my life has changed for the better. I'm living my dream every day."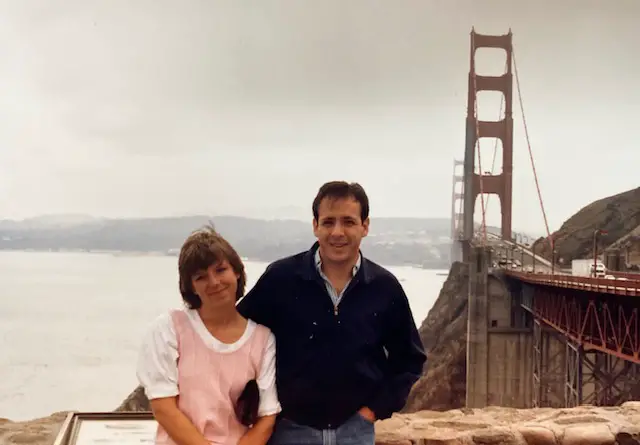 In Mauricio's case, the move was to the U.S. Sofia is grateful her father told her about his difficult journey.
"My dad really opened up to me about the sacrifices he made and the struggles he faced," she said of the chats in 2020. "So in that moment I really realized – like I really realized – what my dad faced during his time,  especially in the beginning of raising a family here. 
"He's very smart and he's an engineer. But he always felt like he had to do more.  He felt like people weren't taking him seriously."
Nobody is taking Sofia or Mauricio Huerta for granted anymore.
Get the Our Esquina Email Newsletter
By submitting your email, you are agreeing to receive additional communications and exclusive content from Our Esquina. You can unsubscribe at any time.