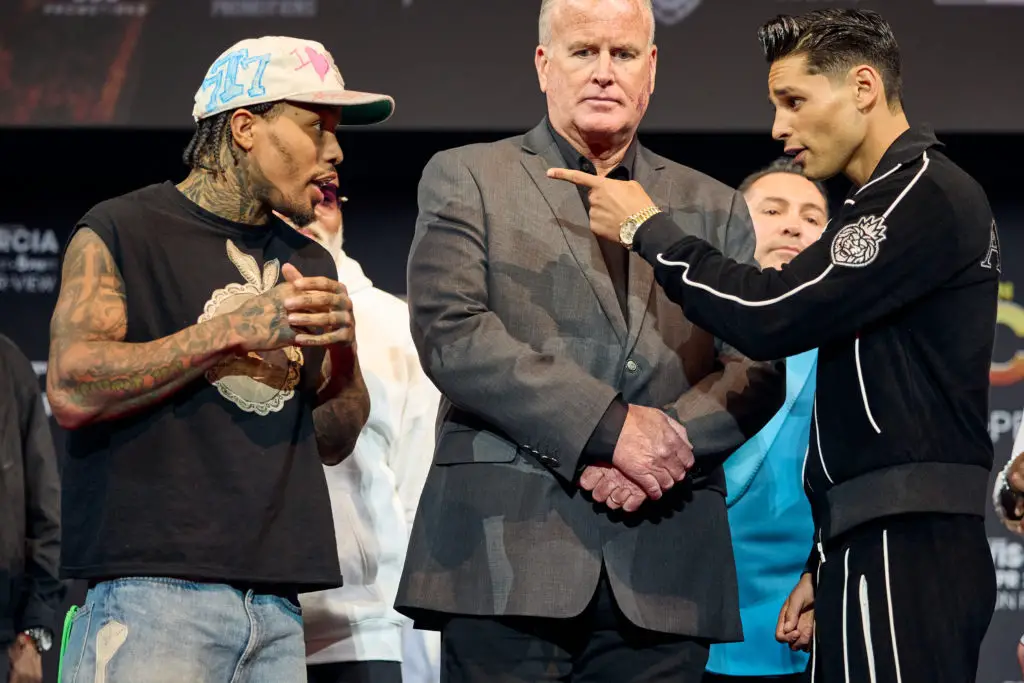 Ryan Garcia, Gervonta Davis bring hate to ring
Ryan Garcia aims to break Tank's jaw
It's no secret that Ryan Garcia and Gervonta Davis don't necessarily see eye to eye. They've been barking at each other for years, building steam  leading up to their fight Saturday night at T-Mobile Arena. 
Las Vegas will host the most anticipated fight of the year on Saturday, but both men were ready to start the fight earlier. After exchanging insults for seemingly the millionth time, Davis and Garcia had to be restrained during their pre-fight weigh-in Friday. 
The scuffle started when Tank pushed Garcia on the stage in front of an anxious crowd outside T-Mobile Arena. Garcia didn't have an opportunity to counter because he was held back by his team. 
During their last press conference before their bout, both fighters continued to proclaim their hatred for each other. If what King Ryan and Davis predict to be true, one of the fighters will end up in the emergency room with a broken jaw.
Ryan Garcia looks to deliver left hook
"I just need one shot," Garcia says. "That left hook, I feel like I'm gonna break his jaw with that hook. I just see him lying on the floor."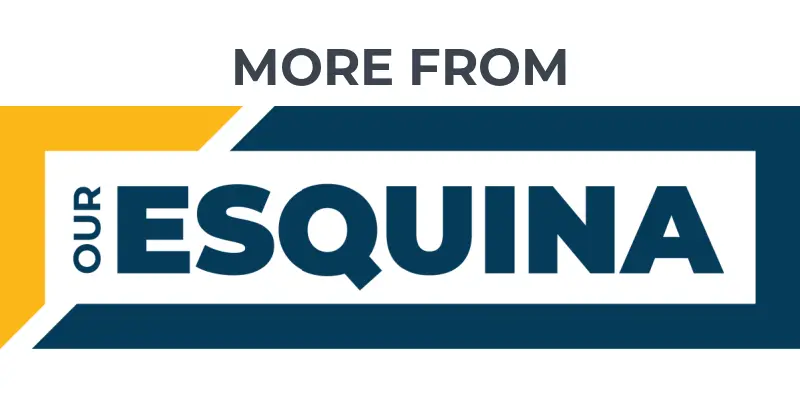 The 5-foot-11 Garcia has a height and reach advantage over Tank. The 5-foot-8 Davis' reach measured at 68.9 inches compared to Garcia's 70. King Ryan has the opportunity to set up his left hook since Davis has to try to come forward to land his power punches. 
"All he talks about is that one punch," replied Davis. "I only need one too. I touch that jaw and I'm telling you, you're going to sleep. I'll probably break your jaw.
Davis, a Baltimore native, surely has the power to hurt his opponents. Tank is undefeated with a record of (28-0), 26 by knockouts. Davis isn't fazed by longer and taller boxers. In his track record, he has knocked out Mexican boxer Leo Santa Cruz and Mario Barrios, both with height and reach advantages. 
They call Davis tank due to his power punches, but Ryan Garcia claims it's just a pseudonym. 
"This man has never punished anyone in his life," Garcia said. "He's always losing in these fights. Get that out of your mind. You're gonna get punished. You got the lowest punch output in boxing."
Davis, 28, was losing to Barrios on June 26, 2001. He was also alternating rounds with Rolando Romero early last May 28. He knocked down Barrios twice in the eighth round and then won via TKO in the 11th.
Tanks packs knockout power
His slow starts have had Davis behind in the scorecard before knockouts led him to victory.
Tank has 28 professional fights compared to Garcia's 24. With four more fights of experience, he believes he is a much polished fighter than King Ryan García.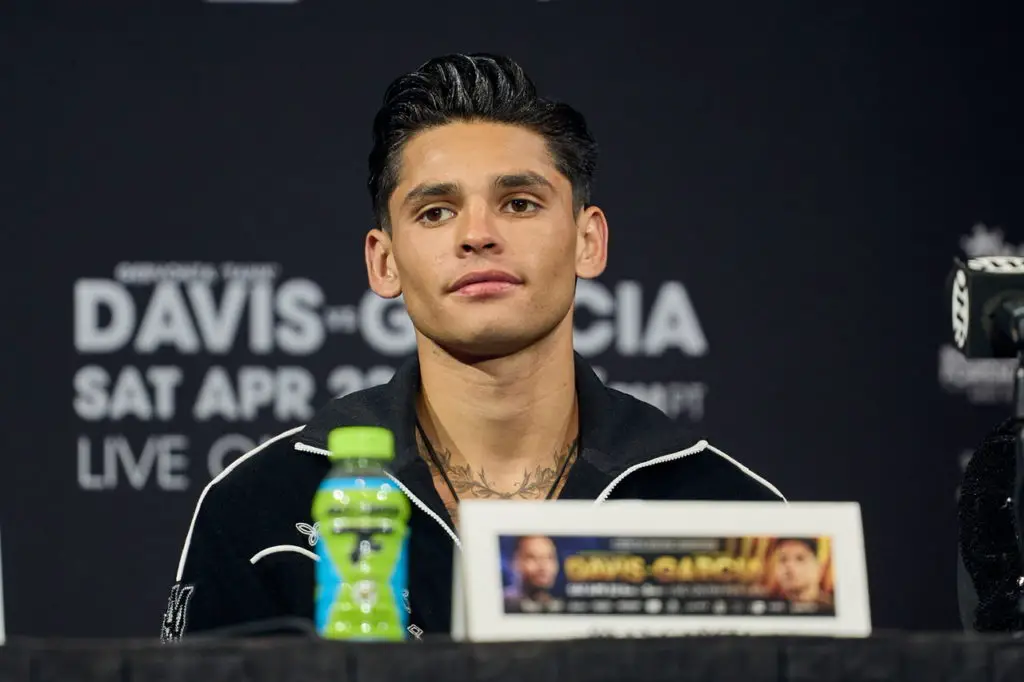 "He doesn't have the fundamentals at all," Davis said of Ryan Garcia. "If Joe Goosen is that great of a trainer, he's gotta fix his fundamentals. All he's got is that weak hook. That's all he's relying on."
The Mexican American Garcia  took almost a year's absence in 2021. He hasn't fought since last July. It'll be interesting to see how he adjusts in this match with his new trainer.
No matter who you root for, we expect to witness one of the greatest fights in the decade live on Showtime PPV. Both fighters appear ready to prove to one another who the real champion and boxer is.
Get the Our Esquina Email Newsletter
By submitting your email, you are agreeing to receive additional communications and exclusive content from Our Esquina. You can unsubscribe at any time.