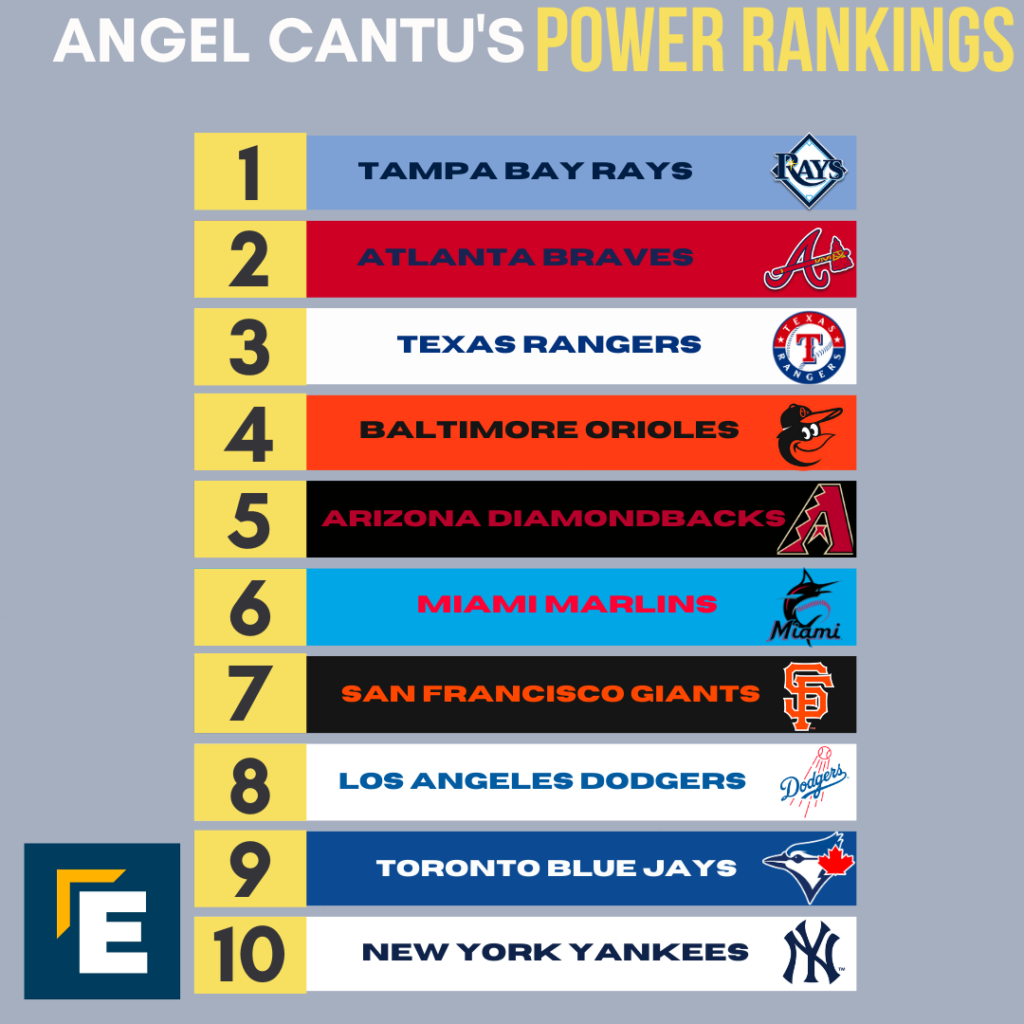 Rays hold off Braves, Rangers in Power Rankings
The Braves sit at No. 2 after becoming first NL team to win 50 games
With two weeks left until the All-Star break, the Rays continue to have the best record in MLB. However, contenders are closing in to potentially dethrone Tampa Bay from atop the Power Rankings. 
The Rays have 54 wins. Braves have 50. The Rangers, Orioles and Diamondbacks are all tied up at 47 wins. 
With Shane McClanahan leaving his last start early due to a back tightness, American League All-Star finalist Yandy Diaz and Randy Arozarena will need to rally their offense against a tough Arizona team and the Seattle Mariners. 
No. 2. Atlanta Braves 
The Braves didn't allow Elly De La Cruz mania to derail their baseball success. The Braves lost Friday's back-and-forth game that saw De La Cruz collect a cycle. The teams combined for nine home runs. 
Atlanta regrouped and won the next two games to take the series against the hot Reds.
Ronald Acuña Jr propels Braves
The Braves hold the best record in the National League. A major part of their success can be traced to Ronald Acuña Jr, who won an automatic bid to the All-Star game after leading the NL in votes, and Matt Olson's league-leading 25 home runs. 
No. 3. Texas Rangers
Texas lost two against the Yankees, but they beat the White Sox twice for a modest 3-3 record this past week. Mixed among the stars, a Texas rookie is quietly having a great season to thrust his team to the top.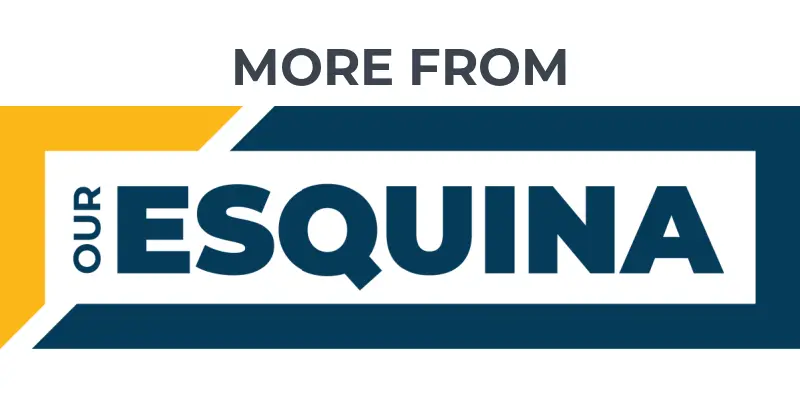 Phenom Elly De La Cruz sparks Reds resurgence
Felix Bautista brings 'The Wire' whistle to Orioles
Sandy Alcantara welcomes protégé Eury Perez
Utilityman Ezequiel Duran is having an exceptional season for the Rangers. He has nine home runs and 30 RBIs, while sporting a .312 batting average and an .877 OPS.
The Rangers hold a 5 ½-game advantage in the AL West. The Rangers are projected to win over 90 games this season. Texas has only won 90 or more games twice in the last 10 years. 
While there is a lot of baseball left, the Rangers will look to close out the first half of the season on a high note.
No. 4. Baltimore Orioles 
The revival of Aaron Hicks has been huge as of late for the Orioles. The Yankees released Hicks in late May after a dreadful start to the season. Hicks has turned things around and contributed mightily to the Orioles. 
He becomes another former Yankee to have success outside the confines of Yankee Stadium. Since joining the team in June, Hicks has produced four home runs, 11 RBIs and 17 hits. He is hitting .283 in June after batting .190 in May and April.  
Hicks is also providing veteran experience and leadership to the up-and-coming Orioles. 
No. 5. Arizona Diamondbacks
The Diamondbacks had only one player in the All-Star Game last year. Now they have a chance to have two players represent Arizona.
Lourdes Gurriel Jr. makes All-Star case
Corbin Carroll and Lourdes Gurriel Jr. made it to the second round of the All-Star voting. Both nominations are well deserved. Carroll has had a marvelous rookie year. His 3.5 WAR is the highest on his team. He also leads his team in home runs, stolen bases and OPS.
After being traded by Toronto, Gurriel Jr. has a chance to make his first All-Star game bid. The Cuban native is second in RBIs on his team and fourth in hits. 
Arizona continues to dominate the NL West, and Carroll and Gurriel have been a major factor offensively. 
No. 6. Miami Marlins
We all know about Luis Arraez's quest to .400. A top pitching prospect is lighting up the pitching staff during Sandy Alcantara's struggles. 
Eury Perez is 5-1 with a 1.34 ERA in the first nine starts of his career. The native from Santiago, Dominican Republic, has been dominant. In June, Perez has gone 3-0 with a 0.32 ERA, a 0.82 WHIP and 35 strikeouts. 
The Miami Marlins' No. 1 prospect has shown he is here to stay. He will be needed as Miami fights for the NL East crown. 
No. 7. San Francisco Giants, No. 8. Los Angeles Dodgers, No. 9. Toronto Blue Jays, No. 10. New York Yankees
The defending World Series champion Houston Astros fell out of the Power Rankings. The Giants make their Our Esquina Power Rankings debut after winning 12 of their last 14 games. 
During their impressive run, the Giants swept the Dodgers and the Padres. They also took two out of three against Arizona. 
A questionable balk has the Dodgers at No. 8. That balk helped the Dodgers win two of three in a series against the reigning World Series champions. The Blue Jays and Yankees wrap up this week's Power Rankings.
Get the Our Esquina Email Newsletter
By submitting your email, you are agreeing to receive additional communications and exclusive content from Our Esquina. You can unsubscribe at any time.