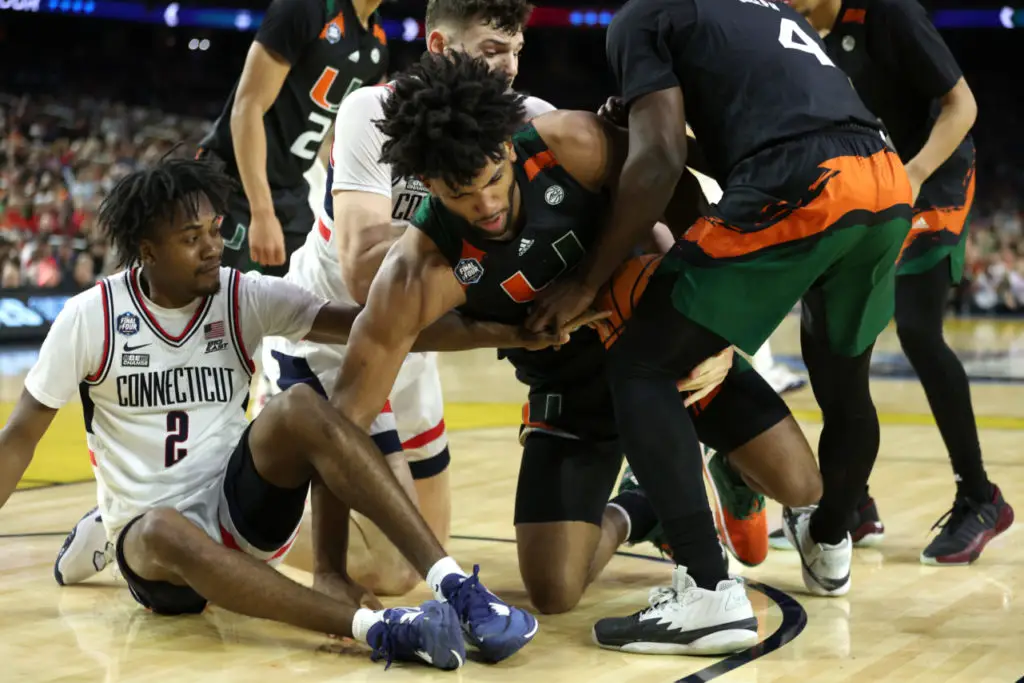 Norchad Omier, Miami focus on historic season
UConn overpowered Miami to reach national championship game
HOUSTON – Half an hour after losing to UConn in the national semifinals, Norchad Omier preferred to focus on the Miami Hurricanes' historic season.
Omier has been making history for three years now, becoming the first native of Nicaragua to play Division I basketball. He dominated at Arkansas State for two years before choosing a bigger challenge with a step up the college basketball scene in the Atlantic Coast Conference.
Along the way, Omier has felt the love and appreciation of Nicaraguans and Latinos in Miami and back home. 
"It was such a great love my country showed for me," he said after UConn beat Miami 72-59 at NRG Stadium. "They always support me. They always reach out to me. It just feels so good knowing that everybody has my back. Not just Nicaragua, but the whole Latin community. I just feel so much love for them, and I'm very grateful to them."
Norchad Omier finds home in Miami
Omier grew up in Bluefields, Nicaragua, which is on the South Caribbean Autonomous Region where English is spoken along with Spanish. So the bilingual, 6-foot-8 forward easily adjusted to the language after arriving at Miami Prep for a year of post-graduate studies in hopes of landing a basketball scholarship in 2020.
The COVID pandemic, however, limited his exposure to college coaches and thus scholarship opportunities. He made the most of his chance with Arkansas State.
"It was different for me," he said. "I was away from my family, and I didn't know anybody. I went to a basketball camp, and the rest was history."
He had an uncle and aunt in Miami, and he credits them with helping him adjust. Omier's father joined him in Houston for the Final Four.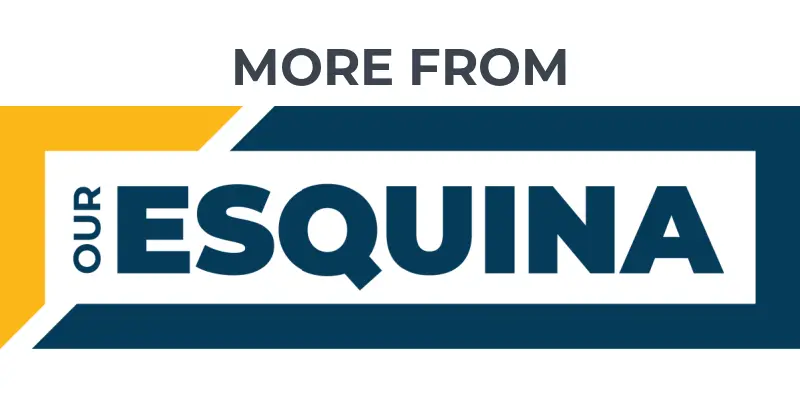 Lamont Butler puts San Diego State in title game
White Sox manager Pedro Grifol shares first win
Baseball, family helped Dana Brown out of humble start
"My dad pulling up here was just amazing," he said. "It makes me so happy knowing that he is going to watch me in person. I'm just happy about it, and I'm happy for him."
Unfortunately for Norchad Omier and the No. 5 seed Hurricanes, UConn was just too much. The No. 4 seed Huskies appeared in control all evening. 
UConn took a 9-0 lead to start the game, and the Hurricanes never recovered. The Huskies led 37-24 at halftime, and that margin held at the end.
UConn will face San Diego State for the national championship Monday night at NRG Stadium.
Norchad Omier gives UConn credit
"I just think that we had a great season," Omier said. "We're going to learn from our mistakes. We're still a little short. UConn was a great team. They definitely play great basketball and they hit shots.
"They do what they do. Just learn from our mistakes and bounce back, keep our head up high. Just feel proud for what we did, but just know that we leave a lot on the table too."
Omier finished with eight points and seven rebounds. The Hurricanes have made history the past two years. They reached the Elite 8 for the first time in 2022, and now they've added a Final Four appearance.
"It's been special each year," said Jordan Miller, who scored 11 points. "We found a way to make school history both years, which is very rare. I think the core of this team is very young. If everyone decided to come back, they could be very special again.
"We just tried to build what every Miami basketball team should try to reach each season. I think we did a good job of laying down that foundation. Obviously it didn't end out the way we wanted it to, but regardless, at the end of the day, if you make history, school history, you're a winner in some shape or form."
Get the Our Esquina Email Newsletter
By submitting your email, you are agreeing to receive additional communications and exclusive content from Our Esquina. You can unsubscribe at any time.