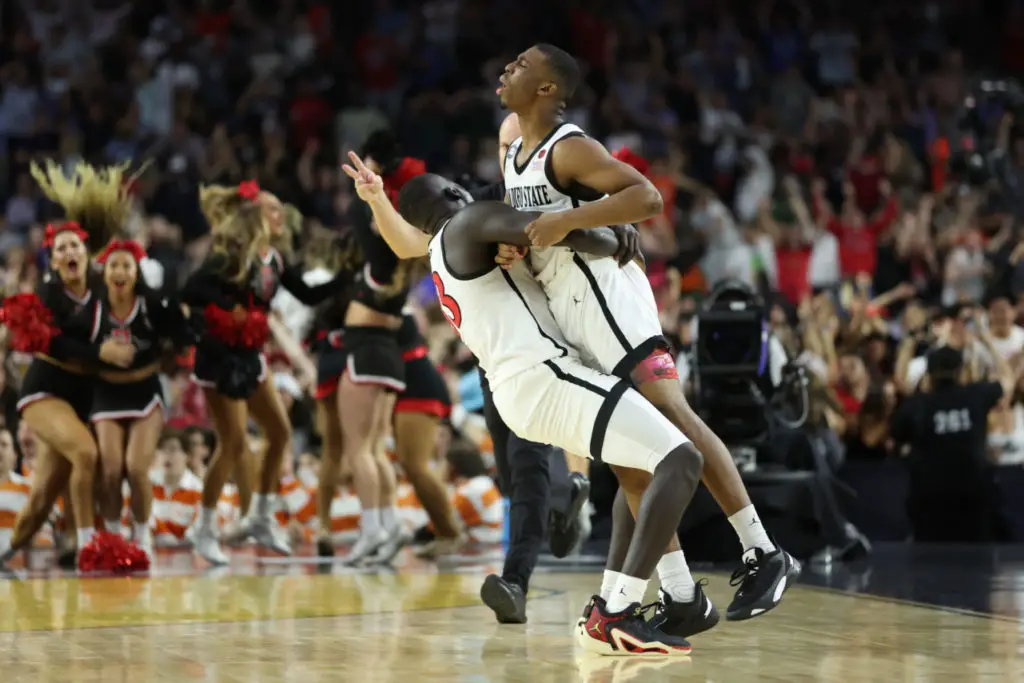 Lamont Butler puts San Diego State in title game
Lamont Butler puts Aztecs in national championship game with buzzer beater
HOUSTON – Lamont Butler had visualized what happened Saturday night at NRG Stadium countless times in his driveway in Southern California. As a child, the San Diego State guard would fire off buzzer beaters on the small court where he honed his craft.
"Three, two, one," he would tell himself before shooting an imaginary buzzer beater like the ones his childhood hero Kobe Bryant hit numerous times.
That practice paid off on the biggest stage of his career. He drained a pull-up jumper as time expired from the right side of the court Saturday night to send the Aztecs to the national championship game. 
San Diego State 72, Florida Atlanta 71.
Butler got the ball with seven seconds left in the first semifinal of the 2023 Final Four. The 6-foot-2 junior hoped to drive to the basket for a layup, but he was cut off. So he pulled up and showed the beautiful form that helped him break Hall of Fame sharpshooter Reggie Miller's scoring record at Riverside Poly (Calif.) High.
California dreaming
"For sure, I always dreamed about this moment," he said. "Like I said, in the driveway, shooting on a little court I'm always, 'Three, two, one,' shooting it up. 
"If I missed, I asked for more seconds on the clock like (if) something crazy happened. But, for sure it's something I always dreamed of. I'm just happy it's able to come to fruition."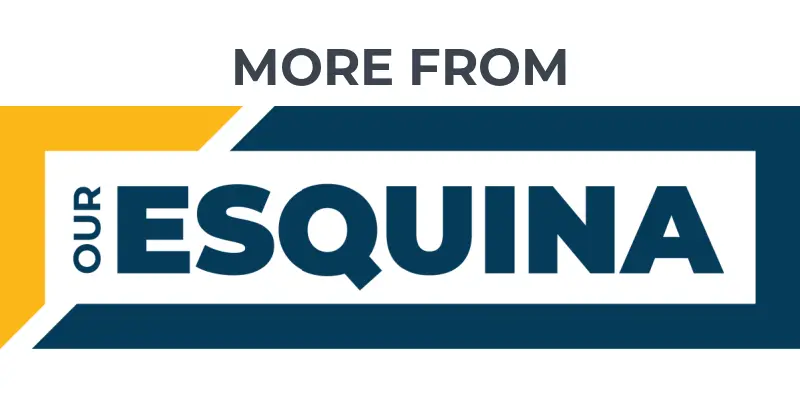 White Sox manager Pedro Grifol shares first win
Sandy Alcantara primed for another NL Cy Young
Jose Abreu begins new chapter against old team
Butler finished with nine points. Matt Bradley led the Aztecs with 21 points and six rebounds. Senior forward Jaedon Lee, who was playing a short drive from his childhood home, added 12 points in the winning effort.
Ninth seeded Florida Atlantic (35-4) was led by Alijah Martin, who scored a game-high 26 points. He also grabbed a game-high tying seven rebounds. Nick Boyd added 12 points for the Owls. 
"I was in shock when the buzzer went off," Boyd said. "But, I mean, it's the game of basketball. We had our fun when we did that at Memphis. And it just didn't go our way this night."
Lamont Butler 'in shock'
Boyd and the Owls weren't the only ones left in shock. Butler admitted that he was also left in shock after he drained the winning shot. 
As his teammates and San Diego State fans went crazy, Butler casually took a few steps with a look of disbelief on his face. Even as his teammates picked him up, he didn't show much emotion for a few seconds.
He eventually made eye contact with his parents Carmicha and Lamont Butler Sr., who were sitting near the court.
Although Lamont Butler Jr. scored more than 1,800 points while breaking Miller's Riverside Poly record, he has been known more for his defense in college. He has been the Mountain West Conference's Defensive Player of the Year the last two seasons.
But he worked on his pull-up jumper throughout the summer. Interestingly enough, his favorite college buzzer beater also happened at NRG Stadium. Until Saturday, his previous favorite college buzzer beater was the three-pointer Kris Jenkins hit for Villanova to beat North Carolina in the 2016 national championship game.
Houston magic
Butler didn't realize that shot also was made in Houston until a member of the media told him.
San Diego State coach Brian Dutcher misspoke when he mentioned that Butler broke Miller's school record at Long Beach Poly. That's actually the school that produced another San Diego State basketball and baseball legend, the late Baseball Hall of Famer Tony Gwynn.
Miller and Butler went to Riverside Poly, but the point stands. It means something when you break a scoring record that belonged to one of the greatest pure shooters in NBA history. 
"So I don't need to tell you that he can put it in the basket," Dutcher said. "We knew what we were getting with Lamont. Getting a leader, a tough, hard-nosed kid, and he has the ability to score the ball when he needs to."
Butler definitely needed to score at the buzzer for the No. 5 seeded Aztecs to extend their magical season. The shot felt just as Butler expected it to feel, he said, when he was visualizing the opportunity many times on his driveway as a child.
"This is crazy," he said. "It's an unbelievable moment, and we're playing for the national championship.
Get the Our Esquina Email Newsletter
By submitting your email, you are agreeing to receive additional communications and exclusive content from Our Esquina. You can unsubscribe at any time.