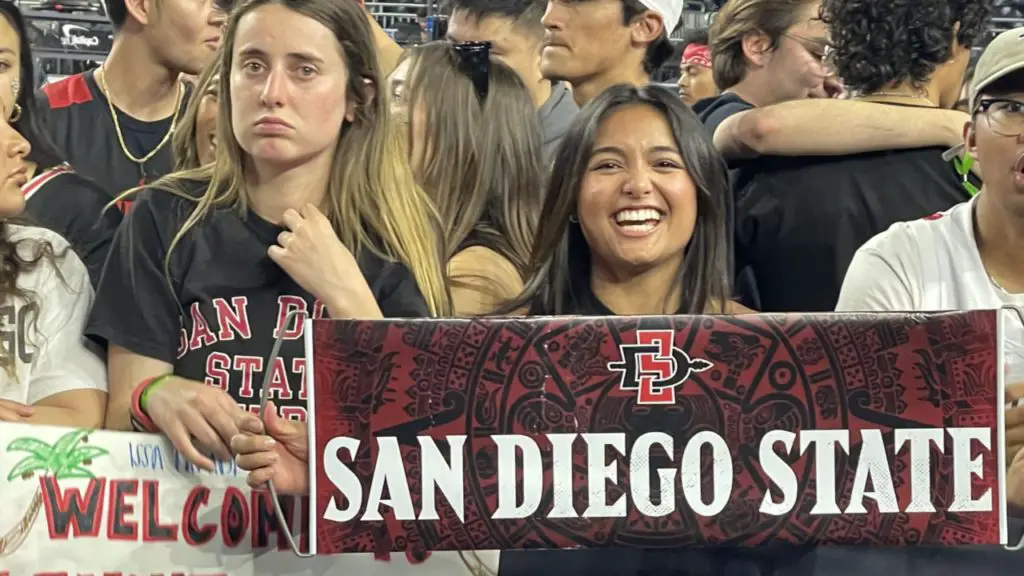 NCAA run amplified San Diego State mission
Appearance in the national championship highlighted more than the basketball team
HOUSTON – Long after the sting of defeat wears off at San Diego State, the benefits of the Aztecs' run to the men's national basketball championship game will continue to blossom. 
The Aztecs gained millions worth of exposure during their impressive run in the NCAA men's basketball tournament. The upset over No. 1 overall seed Alabama in the Sweet 16 will be discussed for generations. The importance of those victories extends far beyond the court and March Madness.
The Aztecs are more than just Mountain West basketball powers. San Diego State is also one of the top Hispanic-serving institutions in America, ranked No. 8 in that category by Niche.
Hispanic-serving
White and Latinos comprise most of San Diego State's 28,000 student body, about 12,300 and 12,060 respectively. Another 4,600 Aztecs are Asian. Many Aztecs are first-generation college students, and a good percentage of those are first-generation Americans.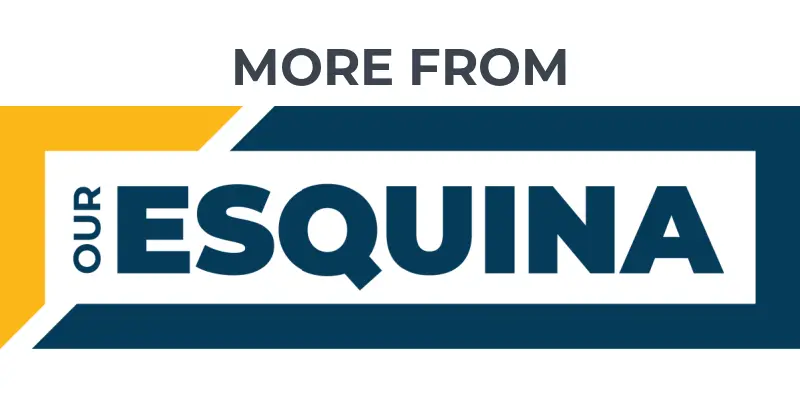 Cantu: Yordan Alvarez is a talent worth admiring
Gomez: Changes have made MLB better to watch
D at San Diego State stands for Dave Velasquez
The University of California system is considered more rigorous and prestigious than the Cal State system. But  
"Oftentimes," San Diego State president Dr. Adela de la Torre said, "you hear the narrative that these schools aren't as good. … San Diego State has always broken the mold. It's done it for 125 years, and it's continued. To be on this national platform, it's truly, truly transformational."
It's not rare for Hispanic-serving institutions to make runs to the national championship. Texas Tech reached the men's basketball national championship game in 2019. The University of Arizona is considered among basketball's elite.
But in a year in which UCLA's Mexican American forward Jaime Jaquez Jr. was the Pac 12 Player of the Year, a school with a Latina president was the national runner-up.
UConn beat San Diego State 76-59 for the national title Monday night at NRG Stadium. The loss doesn't diminish what Lamont Butler and Co. meant for their school. The Aztecs finally broke through for the school's first Final Four appearance, giving America a longer look at the program this March.
"We've had a lot of good teams at San Diego State," Aztecs coach Brian Dutcher said, "and we'll continue to have good teams."
Captivated both sides of the border
San Diego State is also classified as an Asian American and Native American Pacific Islander-serving institution. The main campus is in San Diego, not far from the border with Tijuana, Mexico. The Aztecs also have a campus in Calexico, Calif., in the Imperial Valley near Arizona.
"Many of the Latino students who come to San Diego State already have a sense of pride because many were the first (in their families) to go to college," de la Torre said. "But this is going to elevate them even more because they are true Aztecs in every sense of the word. And they have a sense of pride and ownership."
Dr. de la Torre was certain that the Aztecs' 2023 run gave pride to current and former Aztecs throughout San Diego County, Imperial County and even parts of Los Angeles County. 
The Aztecs' berth in the national championship game put a spotlight on a 125-year-old university with a rich history of serving under-represented, Latino, Asian and first-generation students.
"It really will open the door for many of our alums, our students and prospective students," de la Torre said. "It's going to educate, I think, a lot of folks who aren't familiar with the state institutions in California, but, more importantly, how San Diego State really made the difference in many first-generation students' lives."
Get the Our Esquina Email Newsletter
By submitting your email, you are agreeing to receive additional communications and exclusive content from Our Esquina. You can unsubscribe at any time.