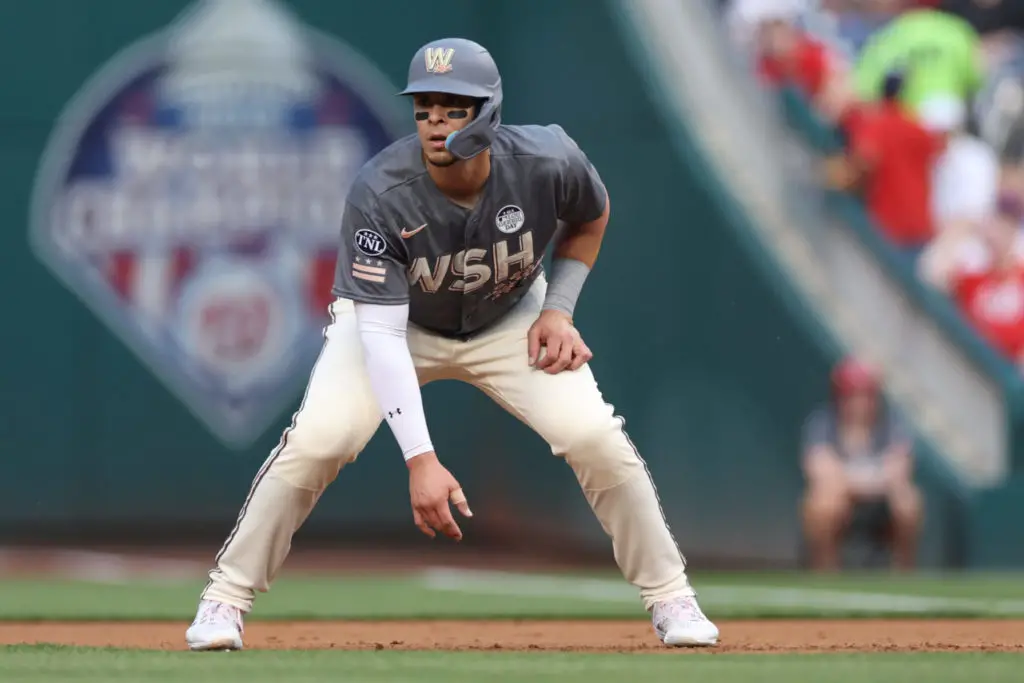 Nats slugger Joey Meneses welcomes Father's Day
Meneses leads Nats in several offensive categories
Joey Meneses worked hard to conquer his dream of playing in the major leagues, overcoming an 11-year journey from Sinaloa, Mexico. He had many pit stops along the way in Japan and almost 10 minor league towns. 
Now the Washington Nationals' slugger has a different and more important challenge on his hands. As his first Father's Day as a parent approaches, his new goal is to also be an exceptional father to his son. 
"I have always been focused and working," Meneses said in Spanish. "To me what is more important is setting a great example for my son."
The best call of his life
Meneses was sleeping at the team hotel in Miami last month when he was awakened at 3:30 a.m. by a call from his fiancé Mitzy Guzman, who was going into labor with their first child. She wanted to let him know she was rushing to the hospital.
Meneses, 31, scurried to pack his suitcase. He rapidly booked a flight back to Washington to accompany Guzman. Meneses didn't make it in time. His son Joseph was born on May, 17 at 12:30 p.m., about 90 minutes before he arrived at the hospital.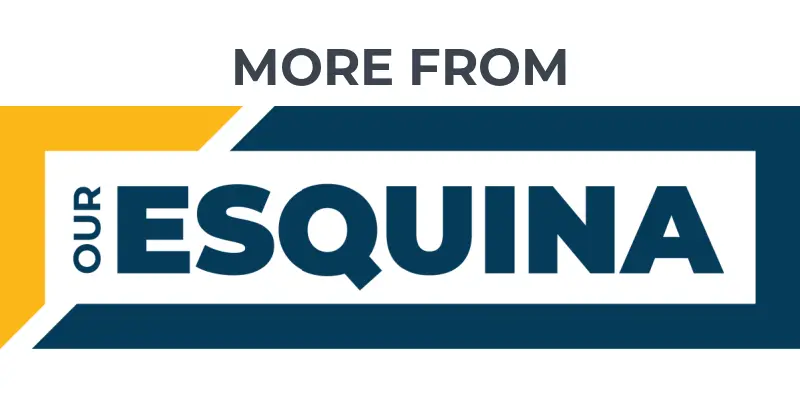 Javier Assad builds on Tijuana's baseball legacy
Mexico earns its applause with historic WBC run
Isaac Paredes helps Rays stay atop Power Rankings
However, that didn't stop him from enjoying the birth of his son. Joseph's birth has changed Meneses' life. His joy is evident whenever he speaks about his boy.
Meneses had a long road from his native Sinaloa, Mexico, to the major leagues. He spent 11 years in the minor leagues before he was finally promoted to the big leagues by the Nationals last season at the age of 30. 
His focus and tenacity have been on full display throughout his journey. The birth of Meneses' child has added to what has already been a memorable year on and off the field for the Nationals' designated hitter. He gained plenty of recognition back home during the 2023 World Baseball Classic.
Joey Meneses shone during WBC 
In the quarterfinals of the WBC, Meneses hit two enormous home runs to propel Mexico to an 11-5 win against highly favored Team USA. 
Meneses wore the Team Mexico jersey for the first time in his career this spring. Sporting the green and red colors truly meant a lot to him. 
"It was a beautiful and unforgettable experience." Meneses said about the WBC. "The games are different. Being able to play for your country brings a lot of emotion. 
"I believe you feel extra adrenaline. You want to show out for your team and country. It was a beautiful experience, and I would want to do it again."
He had 5,547 at-bats between the minor leagues, Japanese League and Mexican winter league before finally reaching the majors. Meneses is off to a promising start in his second year as a big leaguer. 
He currently leads the Nationals in hits, RBIs, batting average and on-base percentage. His team-leading .351 on-base percentage is largely due to his career-high 18-game on-base streak. 
Before going 0-for-4 in the series opener against the Astros on Tuesday, Meneses had the longest active on-base streak in the majors. 
Although he is the team leader in many offensive categories, he is a leader off the field as well. His circuitous baseball voyage has given him the confidence to become a vocal leader in the clubhouse.
Leader for rebuilding Nats
The Nationals are in a rebuilding stage. Since winning the 2019 World Series against Houston, Washington has traded away or lost superstars Juan Soto, Trea Turner and Max Scherzer.  
The Nationals are a young team. Veteran leadership is crucial for their development. Washington found a leader in Meneses. 
"He's constantly a true professional, and he plays hard," Nat's manager Dave Martinez said about Meneses. "He teaches the young kids that when you get an opportunity to get to the major leagues, make the most of it. 
"That's been his message to the young guys, and he's been a blessing to have around."
Over time, Meneses hopes to instill his lessons on his son. With his exuberance in the clubhouse, his tenacity and leadership characteristics, Meneses will surely be ready to bestow those qualities to his son.
Get the Our Esquina Email Newsletter
By submitting your email, you are agreeing to receive additional communications and exclusive content from Our Esquina. You can unsubscribe at any time.