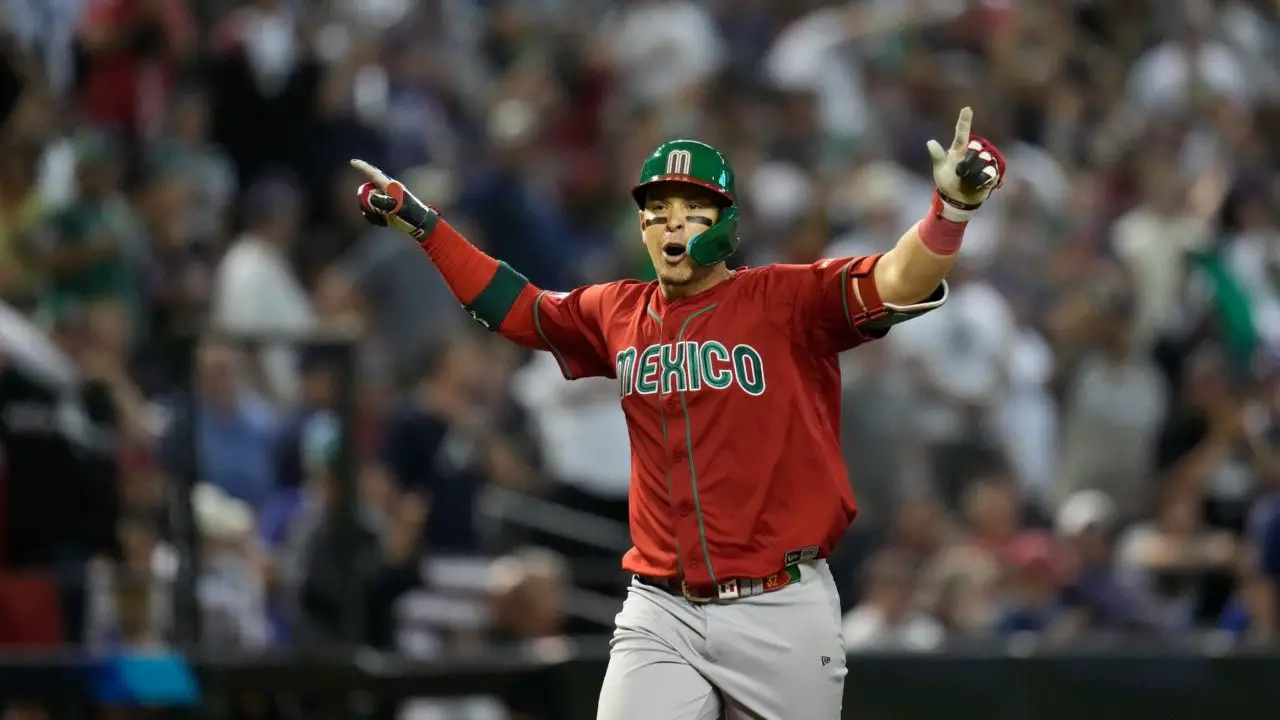 Joey Meneses lets Mexico dream again over U.S.
Joey Meneses hits pair of homers to beat the United States
Joey Meneses was only 13 years old in Culiacan, Sinaloa, when a crowd of 38,284 – mostly Mexicans – packed Angel Stadium on March 16, 2006. That World Baseball Classic game against the legendary seven-time Cy Young Award winner Roger Clemens  17 years ago was arguably the greatest victory Mexican baseball history.
Until Sunday night. 
Watching his countrymen beat the mighty United States with future Hall of Famer Chipper Jones and Alex Rodriguez and Clemens in 2006, Meneses dared to dream. He was inspired and moved by all those Mexican flags, noisemakers and his country's players. 
Years from now, another generation of Mexican players will talk about the night Meneses had while helping Mexico stun another stacked U.S. roster. He hit a pair of homers to propel Mexico to a stunning 11-5 victory before a raucous pro-Mexico crowd at Chase Field.
Joey Meneses shows Mexican talent
"I have seen in the past World Baseball Classics, Mexico against the United States," he told the media in Arizona late Sunday night. "I always wanted to participate in one of these. Now that it's happened, it's a reality.
"Helping Mexico and lifting the Mexican name high, I'm very proud as a Mexican. Also more than anything, just to show, to let people know, that in Mexico there's a lot of talent as well."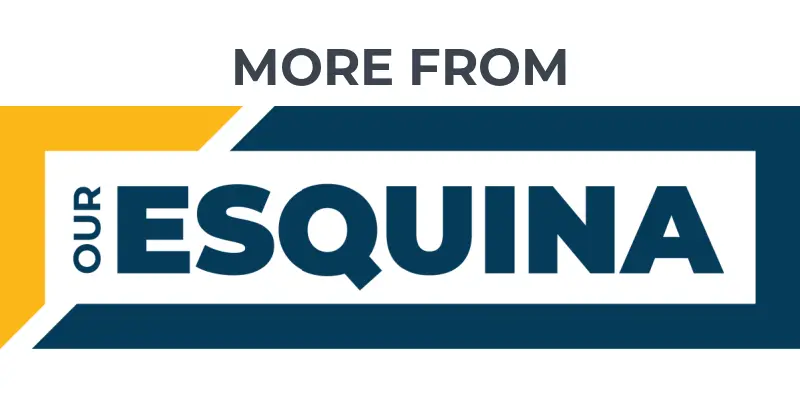 Jesus Alou, youngest of Rojas Alou trio, died
World Series champion Astros add drama to WBC
10 Latino prospects vying for MLB roster spots
Meneses was a career minor-leaguer until last year. He barely debuted in the majors in 2022 with the Washington Nationals after 5,547 minor-league, Japanese League and Mexican League at-bats.
Meneses spent 11 years in the minor leagues before the Nationals called him up last May. Now, he is Mexico's hero in the WBC. He was an obvious choice to be Mexico's starting first baseman. The 30-year-old led the Nationals in batting average and OPS as a rookie last season.
The Culiacán native has been exceeding expectations for Mexico in the WBC. With former Rookie of the Year Randy Arozarena, Alex Verdugo and Luis Urías highlighting Mexico's lineup, Meneses was an overlooked addition to the team.
Benji Gil believes in Joey Meneses
Mexico's manager Benji Gil and Meneses have had a special connection that goes back to 2014. Meneses played for Los Tomateros de Culiacán while Gil was their manager. 
"I have always been grateful for [Gil]," Meneses says. "He's always been a father figure for me in baseball, you could say. He's always had confidence in me ever since I was younger with Los Tomateros de Culiacán."
Meneses electrified Team Mexico and Chase Field with a colossal two-run home run in the top of the first. Later in the fourth, he rallied the Mexico fans to their feet with a three-run home run to expand their lead to 7-1. His bat flip was as epic as his homer, if not more.
"I don't know how to describe it," he said. "It was just super emotional. I just tried to enjoy it, and enjoyed everything. And I enjoyed the hit. I saw the people scream and stand up from their seats. It's something I'll never forget." 
A day before his heroics against the U.S., he was 2-for-5 against Colombia while scoring Mexico's first run to give them an early lead in the bottom of the fourth inning. 
Difficult journey
The road to the majors was not an easy path. He was drafted in 2011 by the Atlanta Braves. His journey took him through four minor-league systems. Once he left the Braves, he signed minor-league contracts with the Phillies, Red Sox, and finally the Nationals.
While most players would've called it quits, Capajoey persevered and finally got the call to the majors. He hasn't looked back as he will surely be the Nationals starting first baseman again in 2023.
"Joey Meneses, he has the capacity to be a star in Major League Baseball," Gil said. "And he has shown to be a player that can definitely at a minimum bring a lot to support a team."
Meneses more than supported Mexico on Sunday. He propelled El Tri over former and reigning MVPs, All-Stars and Gold Glove winners Mike Trout, Paul Goldschmidt, Nolan Arenado and Tim Anderson. 
In Culiacan and throughout Mexico, many folks noticed. Many of them will never forget the night Joey Meneses pushed Mexico past the United States, just as Meneses' heroes did in 2006. 
Get the Our Esquina Email Newsletter
By submitting your email, you are agreeing to receive additional communications and exclusive content from Our Esquina. You can unsubscribe at any time.