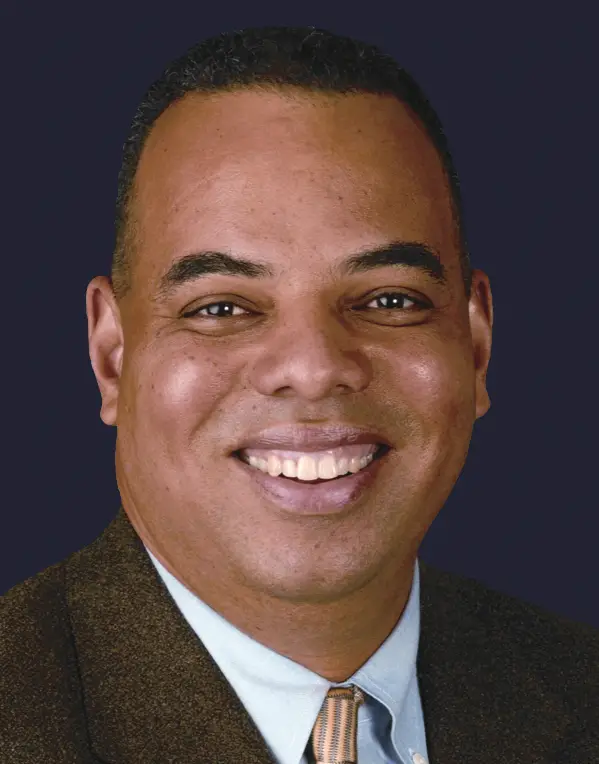 Marco Paddy Stocked Deep White Sox Roster
Panama's Marco Paddy helped White Sox land Cuban stars Jose Abreu, Luis Robert
Marco Paddy once had dreams of following childhood teammate Roberto Kelly, who signed a professional contract out of their native Panama before embarking on a 14-year big league career.
"At the time I didn't understand it," said Paddy, who initially wanted to pursue a baseball career and bypass a college education. "But later on, you find out it was the best move."
Paddy's pro ambitions were delayed. But his education at Southern University supplemented the knowledge he gained as a scout and supervisor, leading to his high-profile position as Special Assistant to the General Manager/International Relations with the Chicago White Sox.
Paddy has been at the forefront of a revamped international department that started in 2012 and has helped the White Sox earn consecutive playoff berths for the first time in franchise history. His prized signings include 2020 American League Most Valuable Player Jose Abreu and 2020 AL Gold Glove Award winner Luis Robert, the 2020 AL Rookie of the Year runner-up.
Paddy also signed All-Star shortstop Fernando Tatis Jr., who was traded to the San Diego Padres in 2016. The All-Star Tatis received a 14-year, $340 million contract last spring.
Marco Paddy has keen baseball eye
Paddy, 57, takes great pride in his role as a talent evaluator from a country that has produced more than 80 major league players – most notably Hall of Famers Mariano Rivera and Rod Carew.
"I'm proud of the way I grew up and started my baseball career as a young kid," said Paddy, who played on the Panamanian National team before leaving for Louisiana. "It's an honor to go back (to Panama) to give those young kids a chance to play professionally.
"Panama is not going to produce the same number of ballplayers that other countries will produce. But on the other hand, you're always going to find a player who is going to put his imprint on Major League Baseball, like Rivera and Carew, along with other guys like Manny Sanguillen, Carlos Ruiz and Carlos Lee that had very good major league careers."
Paddy signed Panamanian outfielder Benyamin Bailey, 20, prior to the 2019 season. Bailey was ranked as the organization's 26th top prospect by Baseball America prior to the 2021 season and was given the opportunity that Paddy passed up as a high school senior.
Instead, Paddy is believed to have been the first Panamanian to attend college on a baseball scholarship – at Southern University in Baton Rouge, La.
"It was quite an experience for me, and it worked in my favor," Paddy said.
At Southern, Paddy received the best of all worlds. He made his mother proud by extending his college education and earning a bachelor's degree in mechanical engineering technology.
Late draft pick
He also got drafted in the 56th round in 1988 by the Atlanta Braves. Paddy played three positions at Rookie-Idaho Falls, batting .276 in 41 games before returning to Southern to earn his master's degree in public administration. He rejoined the Braves as an area scout in 1993. He advanced in the player development department and oversaw Latin America operations.
Paddy credits the Braves with teaching him the importance of being patient with young players, which can't hurt the development of players like Bailey, who batted .193 in his first full professional season at the Arizona Complex League and Class Low-A East Kannapolis.
But leaving for the Toronto Blue Jays as Director of Latin America Operations in 2007 presented a unique opportunity. Paddy joined one of the majors' elite organizations at signing and developing Latin American talent. The late legendary scout Epy Guerrero, who  helped build the Blue Jays as a perennial contender in the 1980s and 1990s, tried to sign Paddy out of high school.
Several published reports stated that Guerrero, who passed away in 2013 at 71, signed more than 50 amateur players who reached the majors. Guerrero signed Carlos Delgado and Tony Fernandez, recommended the Rule 5 picks of George Bell, Manny Lee and Kelly Gruber. He also advised the front office on the acquisitions of Fred McGriff, Roberto Alomar, Alfredo Griffin, Damaso Garcia and Juan Guzman.
Paddy has Blue Jays stamp on resume
"I knew the history," Paddy said. "And having an opportunity to talk to (former manager) Cito Gaston and the players he knew from Latin America was quite an experience, a solid experience for me to see what they did over the years."
The Blue Jays' Dominican Summer League team, saturated with Guerrero's signees, won its first 38 games in 1992 and finished 68-2. With the exception of Cuban signees Alexei Ramirez and Dayan Viciedo, the White Sox's presence in Latin America was barely traceable until Paddy arrived before the 2012 season.
Paddy received financial support from White Sox chairman Jerry Reinsdorf and strong backing from Vice President Ken Williams and General Manager Rick Hahn to build a foundation that remains strong following the winter signings of outfielder Yoelki Cespedes and pitcher Norge Vera from Cuba.
"The biggest thing is having the feel for what's going on in different countries, having the contacts, knowing the trainers, the people, baseball federations and things of that nature," said Paddy, who scouted players late last month in Mexico. "We stay in touch with those guys. We've been big on trying to create a history with those players."
Paddy originally scouted Robert in an international tournament in Mexico in 2012. The White Sox enticed the highly sought Robert partly because of a video presentation. If featured Cuban greats Minnie Miñoso, Orlando "El Duque" Hernandez, and Abreu discussing what it means to represent the White Sox as a Cuban.
History is important to Paddy. His mother, Leticia Paddy, spent 32 years as a geography teacher, school principal and school founder. Two of Paddy's three sisters also serve as educators.
"To be able to give a young kid an opportunity to experience professional baseball," he said, "we have a great responsibility on our shoulders to make sure these kids continue with the legacy of the country."
Get the Our Esquina Email Newsletter
By submitting your email, you are agreeing to receive additional communications and exclusive content from Our Esquina. You can unsubscribe at any time.