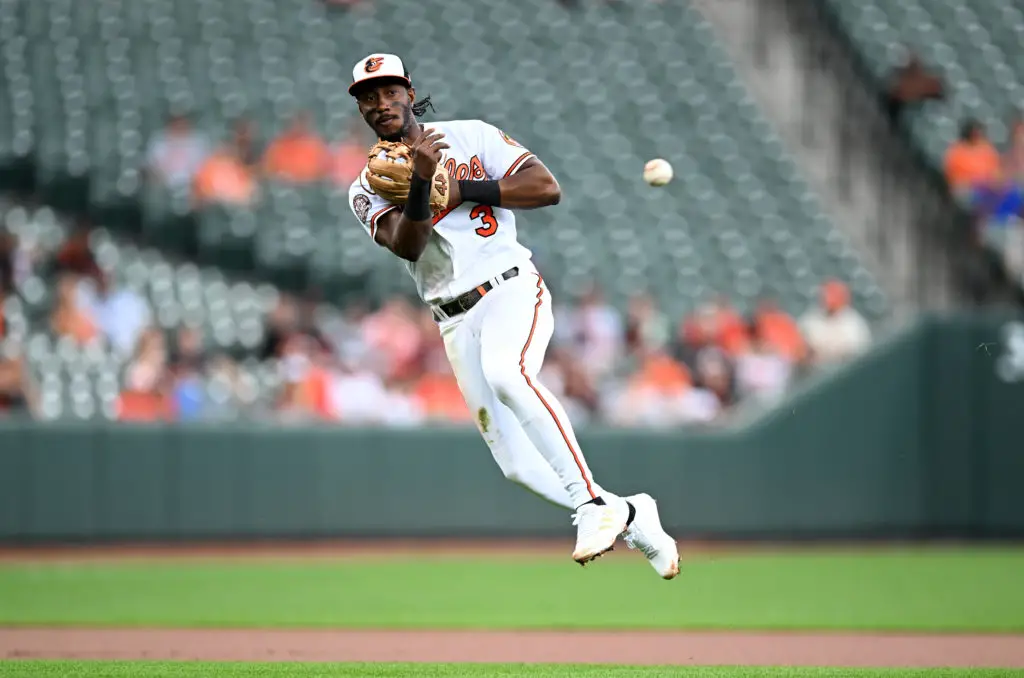 Jorge Mateo lives up to past billing with Orioles
Jorge Mateo makes the most of chance with Orioles
Orioles shortstop Jorge Mateo put on an oversized helmet and staggered over to the batter's box.  He was five years old and small for his age, but nothing was going to stop him from playing baseball.
His parents – Reina Gloria Rosa and Hipólito Mateo – are lawyers in the Dominican Republic. They're well educated and hard workers. Yet, they could only afford to raise their small family of four in a modest barrio located in Santo Domingo West.
Mateo is proud of their accomplishments, but he never had aspirations to follow in their footsteps. Seeing them work so hard for so little turned him off to the idea. Instead, he turned his attention to baseball.
Mateo grew up in Batey de San Luis. There, the world revolves around el play, which is what Dominicans call the baseball field.
"That was our life in our neighborhood," he said. "Everyone – big, medium, and small – lived on that baseball field. That's all we had at that time."
Speed was key for Jorge Mateo's
Despite being small in stature as a child, Mateo stood out because of his speed. That quickness made it possible for him to always have a spot on a team.
Mateo matured into a talented player. He then made his way to San Pedro de Macoris in search of a baseball opportunity when he was 14 years old. 
By the time Mateo was 16 years old, several MLB teams showed interest in the speedster. Mateo signed with the New York Yankees.
As a Yankees prospect, the 6-foot-1 Mateo showed promise. In parts of five minor league seasons (449 games) he had a .267 batting average and stole 221 bases.
By 2016, his penultimate season with the Yankees organization, Baseball America ranked him as the team's top prospect. He was ranked that year ahead of future America League MVP Aaron Judge and Gary Sanchez.
Despite all of this, with his stock high and the Yankees in desperate need of pitching, Mateo was included in a trade to the Oakland Athletics for lefty Sonny Gray.
"That was difficult because I was their No. 1 prospect," he said of the trade. "I thought they would be the ones to give me an opportunity.
"Good prospects are supposed to get called up, but that didn't happen with the Yankees. No matter how good I was or what I did, there was always something."
Showing pop in A's system
With the A's, Jorge Mateo continued to show signs of growth. Although he was never considered a power hitter, Mateo hit a career high 62 extra-base hits in 2019 at Class AAA Las Vegas. He posted a .504 slugging percentage in Vegas.
The A's rewarded him the same way the Yankees did. They traded him to the San Diego Padres for cash considerations.
Mateo finally got his first big league opportunity with the Padres. It was an exciting moment, but he felt like he still had more to play for.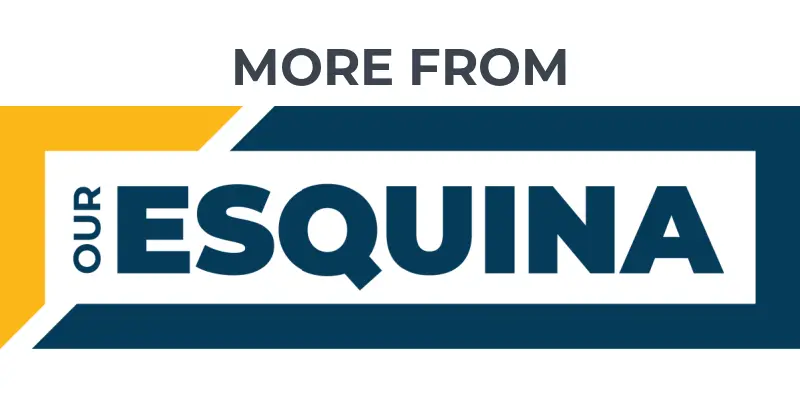 Lack of shift could help Luis Arraez chase .400
Mexico City Series fiesta to remember
Jose Abreu spreads mental health awareness
"I called my mom and everybody to tell them I was going to the big leagues," he said. "But I hadn't reached my goal. I wasn't just trying to make it to The Show. And I wanted to get the opportunity to stay there. I never wanted to go back to the minors."
Mateo struggled in his first stint in the majors. He hit .154 and stole just one base in 22 games with the Padres in 2020.
The next season was no better. Battling injuries, Mateo was designated for assignment. 
Fortunately for Mateo, the Baltimore Orioles quickly scooped him up.
Now, Jorge Mateo is ready to join the upper echelon of shortstops. After an elite defensive season in 2022, he's turned his attention to hitting. 
Off to quick start in 2023
Through 26 games (83 AB) Mateo is hitting like never before.
Two factors played into his yearning to improve offensively. Former Padres teammate and good friend Manny Machado encouraged him to work on his hitting. Moreover, he wants stay in the big leagues and help the Orioles win.
"I have always set out to improve offensively because one of the biggest factors in keeping you in this game is offense," he said in Spanish. "It's important to make defensive plays on the field, and I feel like I have better control of that now. So, I've been focusing on getting better offensively."
Mateo has a .325 batting average and a .972 OPS this season. That's compared to a .241 batting average and a .658 OPS in the same time span last season.
His 10 stolen bases and six home runs rank first and second respectively among MLB shortstops.
For Orioles manager Brandon Hyde, Mateo's offensive production was only a matter of time.
"Even though he's been around for a while, he's kind of a young major league player with not a ton of experience," Hyde said of Mateo. "Sometimes, it takes at-bats and years to really form an approach and understanding how to be a major league hitter. You're kind of seeing the process of that now."
Through it all – the trades, the injuries, and missed opportunities – Mateo maintains his place as an outstanding teammate and competitor. Players and coaches speak glowingly of him.
"He is so fun to be around," Orioles co-hitting coach Ryan Fuller said of Mateo. "The energy he brings. He pushes the guys and talks a little crap, but then he goes out there and competes every day."
It's only a matter of time before his influence expands beyond Baltimore. When it does, baseball better look out. Another elite shortstop is on the rise. 
Get the Our Esquina Email Newsletter
By submitting your email, you are agreeing to receive additional communications and exclusive content from Our Esquina. You can unsubscribe at any time.