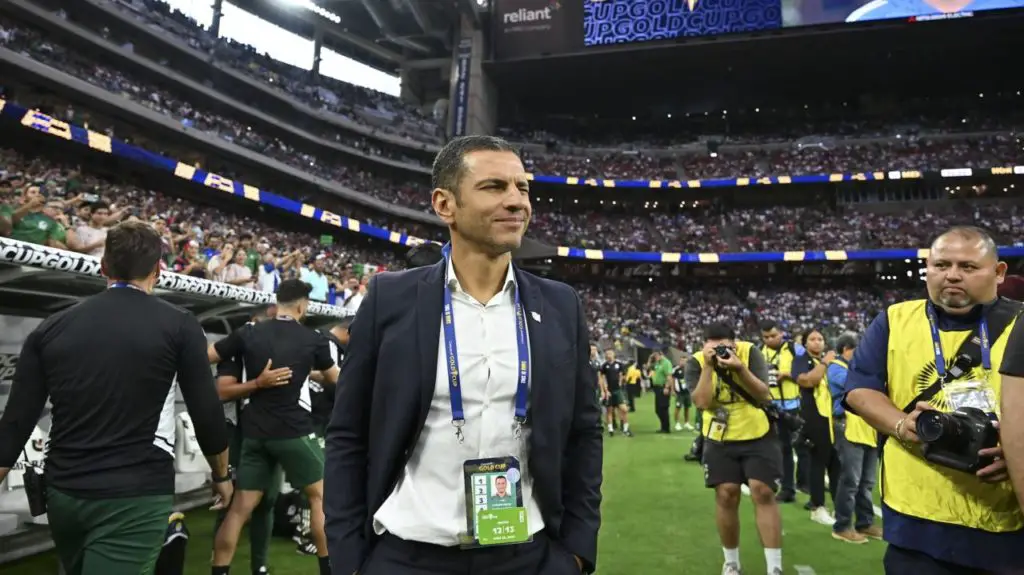 Jaime Lozano leads Mexico to rout over Honduras
Luis Romo scores twice for El Tri
HOUSTON – Gratitude was the theme of the night for interim Mexican national soccer team coach Jaime Lozano and his players Saturday at NRG Stadium. Lozano had just accomplished a major career goal by leading Mexico's senior national team, and the night could hardly have gone any better.
Mexico's former Olympic coach guided El Tri to an overwhelming triumph before a raucous, green-clad crowd. El Tri dominated Honduras 4-0 in the opener of the 2023 Gold Cup, and the score could have been worse for Los Catrachos.  
"I'm very grateful for the opportunity," Jaime Lozano said. "Today I fulfilled a dream. You have to enjoy it."
Lozona, 44, inherited a national team that appeared in shambles. After losing to the rival United States in the Nations League final 3-0 in Las Vegas, the Mexican Soccer Federation fired Argentine coach Diego Cocca. 
A dream for Jaime Lozano
Lozano was named interim coach last Monday. The Mexico City native says it had been a dream of his to coach the senior national team since he began his coaching career in 2014 with UNAM's academy team.
Lozano, who is nicknamed Jimmy, inherited a national team at its lowest point in years – if not ever.
The Mexican fan base was so disappointed with El Tri, they practically boycotted the Nations League's third-place match in Las Vegas on June 18. Allegiant Stadium looked empty when Mexico beat Panama 1-0 a week earlier.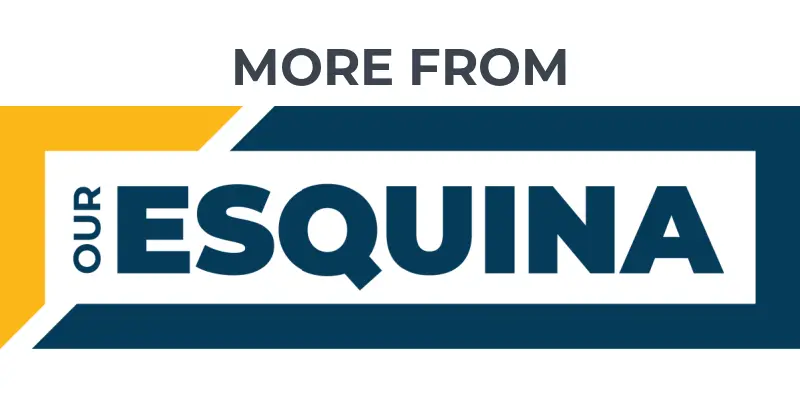 La Verde launches with a taste of Mexico, futbol
Lionel Messi plans to join MLS' Inter Miami
U.S., Mexico set joint Women's World Cup bid
Conversely, Mexico drew a near sellout crowd at NRG Stadium for the opener against Honduras. Los Catrachos had a healthy base of support as well. The crowd was as lively as ever outside NRG Stadium leading up to kickoff and throughout the 90 minutes of action inside. 
"We're very grateful to them,"  Mexico midfielder Edson Alvarez said of the crowd. "Wherever we go, they always support us, and we're profoundly grateful."
Luis Romo brace
Luis Romo got the rout started in the 51st second of the match. He fired a left-footed shot into the right corner of the goal for his first of two goals. Romo added his second goal of the night in the 23rd minute. Honduras hardly threatened Mexico's backline. 
Orbelin Pineda scored the goal of the match in the 52nd minute. He drove into the 18-yard box and delivered a golazo into the right corner. Luis Chavez capped the scoring in the 64th minute.
Chavez's goal epitomized Mexico's dominance and fortune Sunday night. He found himself just outside the six-yard box. Chavez had the time and space to shoot with his right. His body was positioned for a right-footed shot, and he had most of the right side of the goal open.
Yet, he somewhat toe-poked a shot to beat the goalkeeper at the near post with the outside of his left foot. It wasn't pretty, but it was good enough to give Mexico a 4-0 lead.
"I am grateful because the people and the players deserve it," Lozano said. "I know that you will not always be at the top, so you have to be careful with these types of results." 
Get the Our Esquina Email Newsletter
By submitting your email, you are agreeing to receive additional communications and exclusive content from Our Esquina. You can unsubscribe at any time.