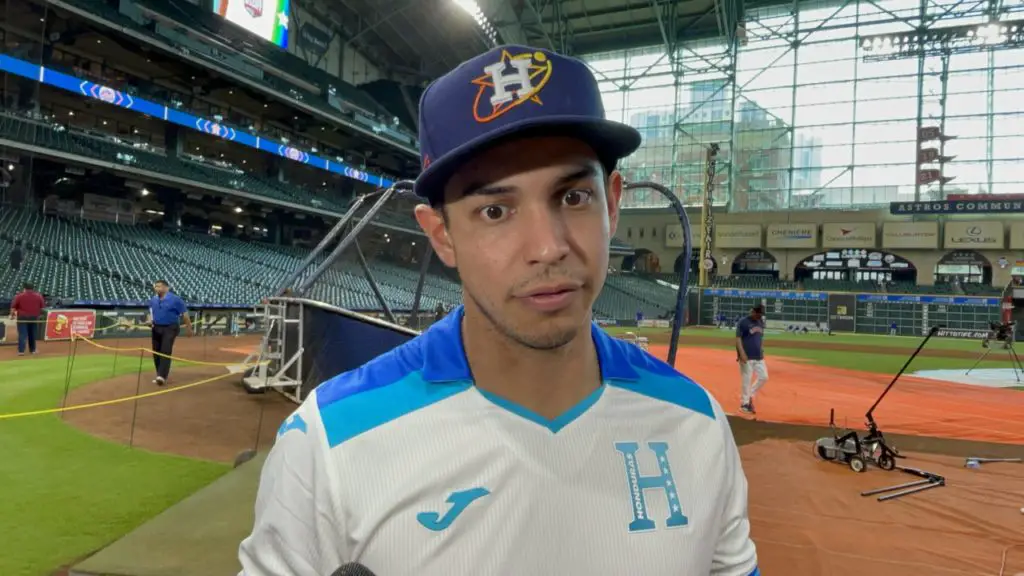 Astro Mauricio Dubon hosts Honduran national soccer team
Mexican goalkeeper Guillermo Ochoa also attended the Astros' game
HOUSTON – Astros infielder Mauricio Dubon had a different H on his jersey during batting practice Tuesday at Minute Maid Park. While this teammates wore their usual blue shirts, Dubon stood out in a white jersey with blue stripe across the shoulders and the Honduran national soccer team's H logo on the right breast.
Dubon chose the jersey because most of the Honduran men's national soccer team players were going to be his guests Tuesday night for the Astros' game against the Mets. 
Like most of his countrymen, Dubon grew up as a diehard fan of the Honduran national soccer team. Forward Carlos Costly was one of his childhood heroes. He attended World Cup qualifiers as a child.
Mauricio Dubon humbled by ticket requests
Dubon, the first Honduran to win a World Series ring, has befriended forward Alberth Elis and several Honduran national team stars in recent years. Elis reached out to Dubon before arriving in Houston to begin training ahead of Sunday's Gold Cup opener against Mexico at NRG Stadium.
Elis asked Dubon for a ticket to the Astros' game against the Mets. Dubon promised to take care of him before the invitation grew quickly.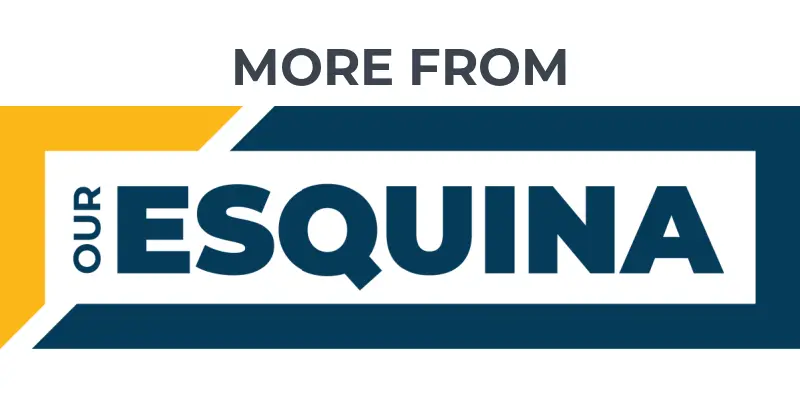 Mauricio Dubon makes World Series history
Two Houston stadiums picked as Gold Cup sites
Phenom Elly De La Cruz sparks Reds resurgence
"Next thing I know it's seven guys coming," Dubon said. "Next thing I know it's 20. Next thing I know he's telling me that everybody wants to come and watch. 'Yeah, bring everybody.'"
Mexico's Guillermo Ochoa also visited Astros
Dubon alerted the Astros' front office, and the team stepped up with tickets for the Honduran national team. Mexican national team goalkeeper Guillermo Ochoa also attended the game as a guest of Astros righthander Jose Urquidy.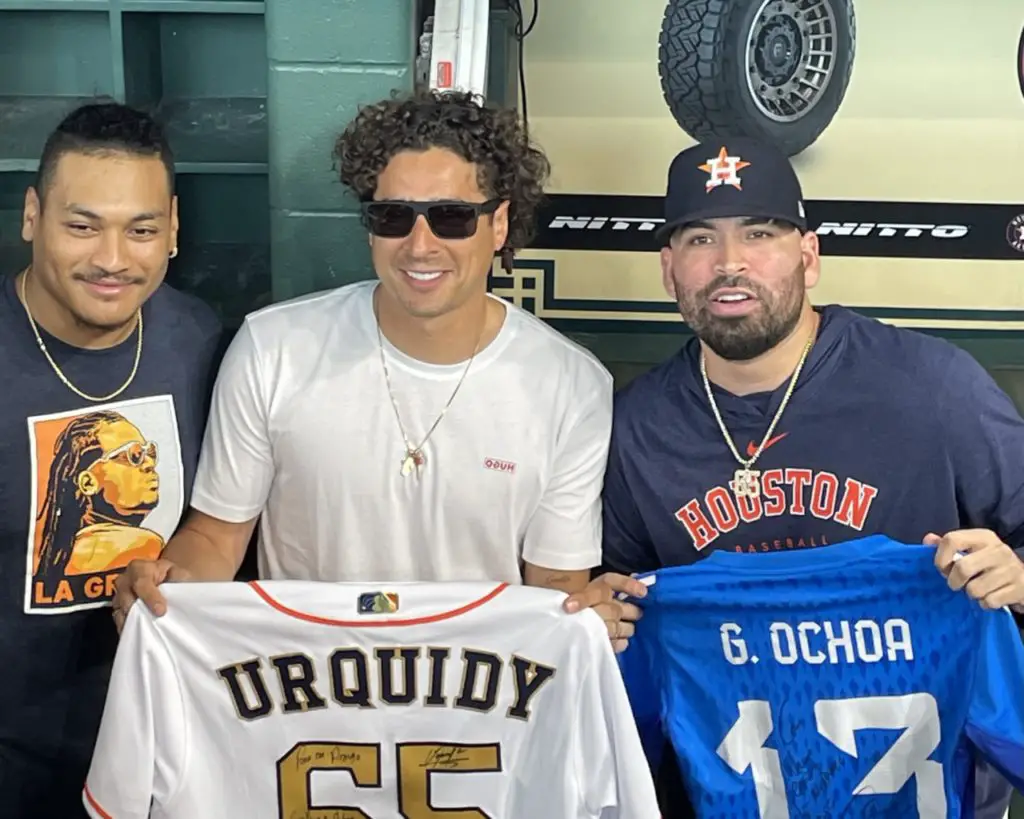 Mauricio Dubon, 28, became the second Honduran to play in the majors when he made his debut with the Milwaukee Brewers on July 7, 2019. He followed former Astros outfielder Gerald Young, who played eight seasons in the majors from 1987 to 1994.
Young played his final game in the majors on Aug. 11, 1994, less than a month after Dubon was born. Some fans recognized Dubon in Honduras after his first three seasons, but his fame grew tremendously after he helped Astros win the the 2022 World Series. He couldn't go anywhere this winter back home without fans recognizing him. 
The Astros' World Series run and Dubon's exploits last October were front page news in Honduras. Now, the diehard soccer fan is the one his country's soccer heroes want to see play. 
"It's pretty crazy just because as a kid remembering going to the stadium watching the team playing for the World Cup qualifiers before I got to the States," Dubon said. "It's pretty special having them here just because as a kid you always go there to watch them. Now they're coming here and watching. It's pretty humbling."
Get the Our Esquina Email Newsletter
By submitting your email, you are agreeing to receive additional communications and exclusive content from Our Esquina. You can unsubscribe at any time.