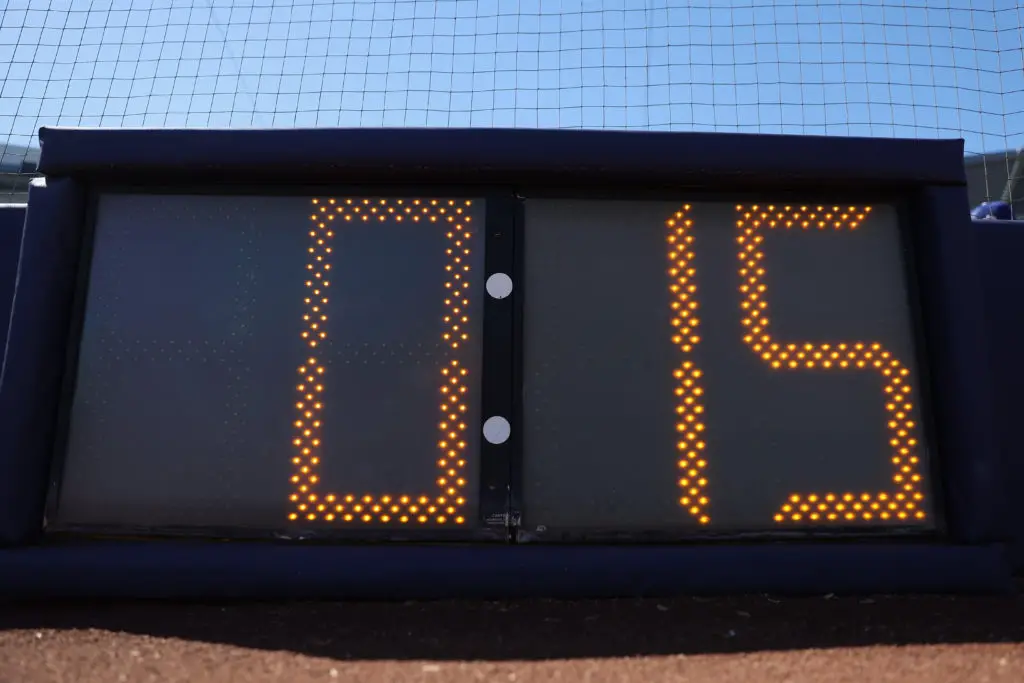 About time! MLB pitch clock a success
The impact of the pitch clock has been a success this spring.
Twenty seconds. That was all it took for Yankees reliever Wandy Peralta to strike out Pirates infielder Tucupita Marcano on Thursday.
By comparison, it took 20 seconds for Chad Green to deliver just one pitch to Cristian Vasquez last season.
Will this be the norm for Major League Baseball going forward? Probably not. Peralta paired the pressure of the newly introduced pitch clock with a quick pitch to set Marcano down with ease Thursday.
It is a closer resemblance of what the game will look like going forward: less down time, more action, and a faster pace.
MLB is introducing a pitch clock to the game this year. Pitchers have 15 seconds to deliver a pitch with empty bases and 20 seconds with runners on. Batters must be in the batter's box and alert to the pitcher with eight seconds remaining.
A pitcher's violation will result in a called ball. Batters will be charged with a strike for their violations.
Through a week of spring training games – 98 games to be exact – the average nine-inning game has lasted 2 hours, 37 seconds. That's down from 2:59 last spring.
We're talking 1984 levels, when the average nine-inning game lasted 2:35. It's down from 3:03 last season. That's a 25-minute drop!
MLB finally enters modern times
The introduction of this new rule hasn't been smooth sailing. There have been a few wrinkles here and there, like the controversial game-ending pitch clock violation in last Saturday's exhibition between the Red Sox and the Braves. 
Braves minor leaguer Cal Conley was called with an automatic strike for not being alert to the pitcher with eight seconds remaining on the pitch timer.  As a result, the game ended in a tie, and chaos ensued.
Baseball loyalists insisted that this cannot be the way a game ends in the regular season or, heaven forbid, in the postseason. This isn't the postseason, however. It's spring training, when you want these types of violations to occur.
This is the time to iron out those wrinkles. It's the time for pitchers and hitters to find their rhythm, and for umpires to adjust their eyes.
The pitch timer is here to stay. That's a good thing for the game, which has suffered through games exceeding the dreaded 180-minute mark with regularity. These grueling slogs included batters stepping out of the batter's box with regularity to adjust the batting gloves, and pitchers taking lazy strolls behind the mound.
This new game more closely resembles modern sports. 
A point guard can't wait for a play to evolve. He dishes the ball or shoots within 24 seconds. A quarterback must take the snap before being called for a delay of game, a penalty of five yards.
This change is a no-brainer. So far it has been a success.
Get the Our Esquina Email Newsletter
By submitting your email, you are agreeing to receive additional communications and exclusive content from Our Esquina. You can unsubscribe at any time.