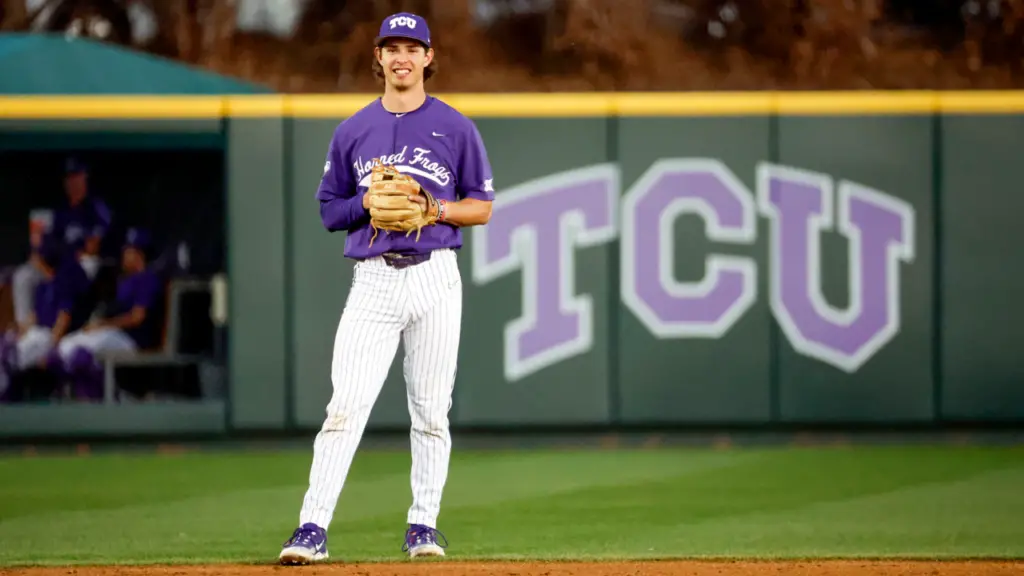 Anthony Silva draws Jeremy Peña comparison
TCU freshman shortstop excited to play at Minute Maid Park
Anthony Silva was back at Minute Maid Park on Thursday for the first time since Game 6 of the 2019 American League Championship Series. As the TCU freshman shortstop took batting practice and infield drills on the same diamond where he saw his childhood heroes play, he even reminded his coach of the young star who plays his position for the Astros.
After batting practice, the lifetime Astros fan pointed toward the right field bleachers, where he celebrated with the rest of the sellout crowd when Jose Altuve hit the famous walk-off blast off Aroldis Chapman to send Houston to the 2019 World Series.
Silva was sitting behind the Astros' bullpen when Altuve beat the Yankees on that glorious October night in 2019. He was part of the chorus singing "José! José! José!" until pandemonium erupted as Altuve's blast cleared the left field wall.
"That was probably one of the best moments of my life," Silva said. "I can't forget it. I have a video on my Twitter. It's a real core memory for me."
Silva will make his own memories at Minute Maid Park this weekend playing at the home of the 2022 World Series champions.
No. 10 ranked TCU will open the 2023 Shriners Children's Classic at Minute Maid Park against Michigan on Friday. The Horned Frogs will then play No. 14 Louisville on Saturday, and Rice on Sunday.
Jeremy Peña comparison
Anthony Silva has had a great start to the 2023 season. He arrived at TCU with a reputation as a brilliant defensive shortstop. His bat has been making the noise, though. In eight games, he has a .379 batting average, with 11 hits and eight RBIs.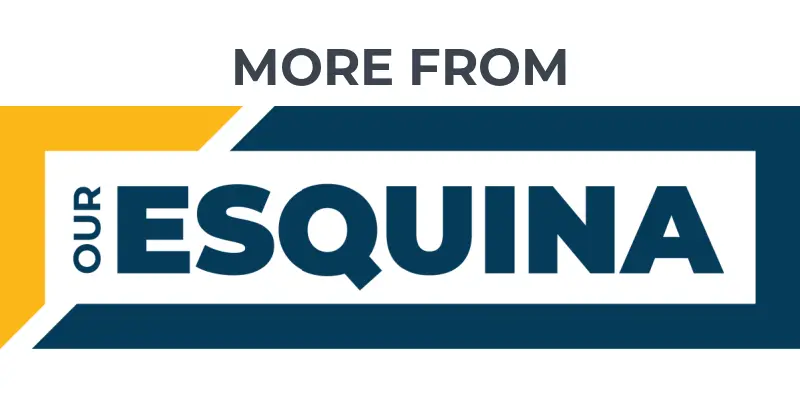 Miguel Vargas looks to settle in with Dodgers
March is Jaime Jaquez Jr. time at UCLA
Red Sox: Dugie and Duran bring Mexico to Camp
TCU coach Kirk Saarloos, a former Astro, is very intrigued by the way his shortstop prepares himself. He compared Silva to 2022 ALCS and World Series MVP Jeremy Peña. 
"Anthony's pretty physical for a freshman shortstop in college," Saarloos said. "And Peña, you know, is as physical as they come playing shortstop at the big league level." 
Silva displayed a huge smile when he learned that Saarloos compared him to the 2022 AL Gold Glove winner.
"Oh, I love that!" he said.
Anthony Silva is fired up
Silva's hometown of San Antonio doesn't have an MLB team. The San Diego Padres' Triple-A San Antonio Missions are the only pro team in Silva's hometown, so he grew up following the Astros. He is excited to play where Altuve, Yordan Alvarez and Peña play.
"I'm a huge Astros fan, so that fires me up," he said. "Being able to play here for the first time really fires me up too."
It's very difficult for the Clark High School alum to attend games at Minute Maid Park, but the last one he attended was a memorable one. With plenty of relatives expected to drive to Houston from San Antonio this weekend, Silva hopes to make more memories at the Shriners Children's College Classic.
Get the Our Esquina Email Newsletter
By submitting your email, you are agreeing to receive additional communications and exclusive content from Our Esquina. You can unsubscribe at any time.