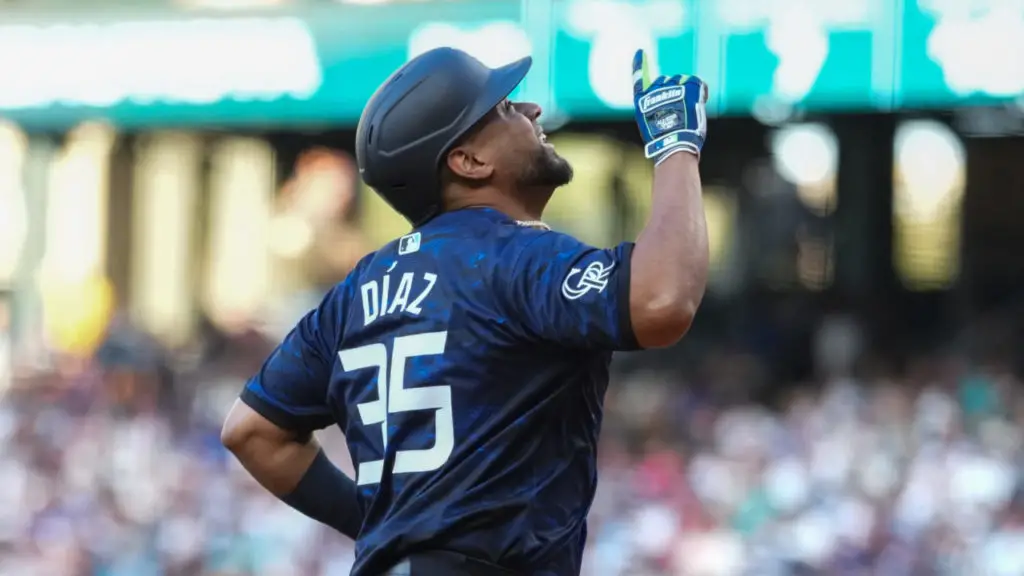 Elias Diaz delivers unlikely All-Star Game MVP magic
Diaz fits in with stars four years after lowly Pirates gave up on him
Elias Diaz was moved to tears in front of his Rockies teammates earlier this month when he learned that he would be a All-Star. He then spent the All-Star festivities at T-Mobile Park in near obscurity among baseball's biggest names in Julio Rodriguez's adopted home of Seattle. 
On a night many in the sellout crowd pleaded with Angels' Japanese superstar Shohei Ohtani to come to Seattle, the Rockies' catcher added a chapter to one of the most inspiring stories in baseball.
Diaz arrived in Seattle grateful to be among baseball's best players less than four years after the team with the second worst record in the NL deemed him not good enough. The Rockies' veteran catcher told NL and Phillies manager Rob Thomson that he was willing to do anything necessary, or nothing at all if Thomson decided against using him.
In other words, he wanted Thomson to know he was merely happy to be there.
Elias Diaz contributes
Fate found Diaz, though. He capitalized with the signature home run of his nine-year career. Diaz hit a game-winning two-run shot to left field off hard-throwing Orioles closer Felix Bautista to help the NL beat the AL 3-2 for the NL's first victory in the Midsummer Classic since 2012.
"It feels incredible," said Diaz, who has nine home runs this year and 51 in his career. "When we all got here, we all talked about how we were going to bring home the win. I just didn't realize it was going to be me to bring home the win. But it feels great, it feels awesome to be able to contribute."
Diaz, 32, is having the best season of his nine-year career. He is hitting .277 with nine home runs and 45 RBIs over 80 games. His 1.6 WAR so far this season accounts for more than a third of his 4.6 career WAR.
For some perspective, it helps to realize that Diaz's career WAR is actually lower than the WAR posted so far this year by Ohtani (6.5) and Ronald Acuña Jr. (5.0). His journey to the All-Star Game is a remarkable one.
Grateful All-Star
The Pittsburgh Pirates declined to tender Diaz a contract after finishing last in the NL Central with the second worst record in the NL in 2019. The Venezuelan found a home in Denver with the Colorado Rockies in 2020.
He slowly reestablished his career and ultimately became a first-time All-Star this year.
"This to me represents a lot," he told his teammates on July 2 after Rockies manager Bud Black told him he would be an All-Star. "This means a lot to me."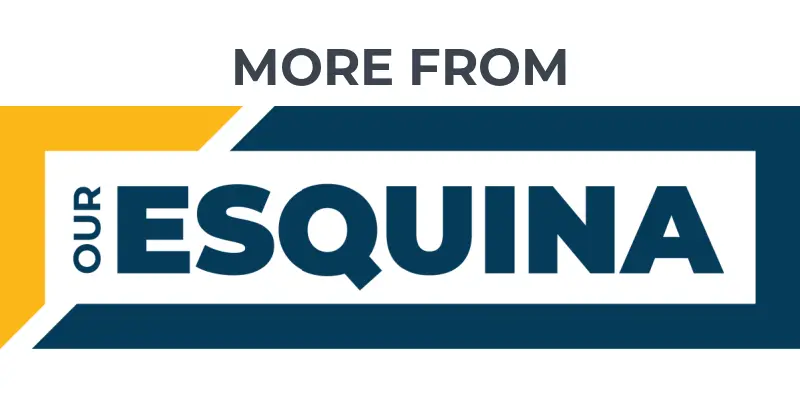 Vladimir Guerrero Jr. wins Home Run Derby
Mariners reliever Andres Muñoz benefits from brothers
Lack of shift could help Luis Arraez chase .400
Then he paused, rubbed his eyes and shed a few tears before his teammates began to hug him.
On an All-Star team with superstars Ronald Acuña Jr., Mookie Betts, Freddie Freeman and several household names, Diaz earned the 2023 Ted Williams All-Star MVP Trophy. 
"It's incredible," Diaz said. "Obviously when that happened, when (the Pirates) let me go, I didn't allow myself to feel defeated. I maintained my confidence and stayed positive. Now I'm just happy to be here, happy to have this experience and, yeah, it's been a great time."
Rodriguez, the chaismatic 2022 AL Rookie of the Year, served as the perfect All-Star Game host. He put on a show in the Home Run Derby, hitting a record 41 homers in the first round before losing to eventual champion Vladimir Guerrero in the second round.
Rodriguez had the opportunity to win or tie the Midsummer Classic in the ninth. Down 3-2 with two outs, Astros All-Star Kyle Tucker drew a walk from Craig Kimbrel to set up Rodriguez. Kimbrel walked Rodriguez, but he struck out the Guardians' Jose Ramirez to seal the NL victory.
"Oh, definitely I was trying to win it, honestly," Rodriguez said. "But … given the situation … I had to pass the baton."
Arcia predicted Elias Diaz's heroics
The night belonged to Diaz and the NL, though. Fellow Venezuelan All-Star Orlando Arcia may have been the only person in Seattle outside of Diaz who would have dreamed of Diaz as the hero.
Arcia approached Diaz in the dugout in about the third or fourth inning and predicted the heroics.
"Hey, you're going to go up to bat (and) you're going to hit a home run," Diaz remembered Arcia telling him. "And you're going to win the MVP."
Diaz didn't quite believe Arcia. He was merely happy to be among the All-Stars.
"I didn't think it was going to turn into all this and win the trophy and whatever other prizes that come with it," Diaz said, "but it's really special."
Get the Our Esquina Email Newsletter
By submitting your email, you are agreeing to receive additional communications and exclusive content from Our Esquina. You can unsubscribe at any time.