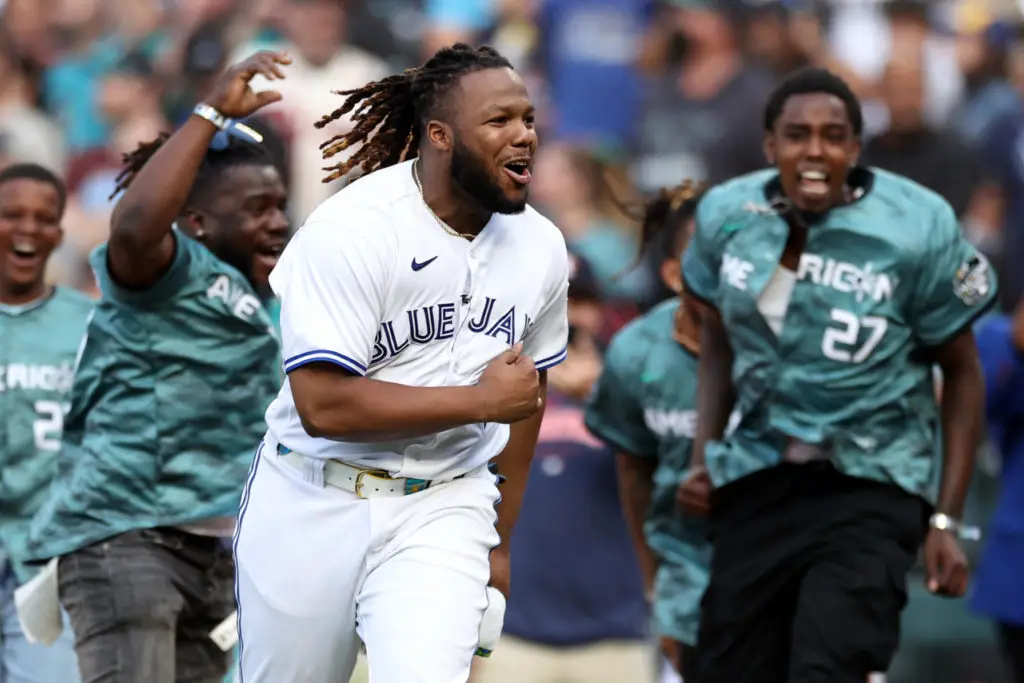 Vladimir Guerrero Jr. wins Home Run Derby
Vladimir Guerrero Jr. wins Derby 16 years after his father won it
Vladimir Guerrero Jr. doesn't have many memories of his father winning the 2007 Home Run Derby. The Toronto Blue Jays slugger was only eight years old during that Derby in San Francisco during his father's onslaught.
Sixteen years later, he put on his own show in Seattle to win his first Derby, putting the Guerreros in the history books.
He beat hometown favorite Julio Rodriguez of the Seattle Mariners in the semifinals. Then Vladimir Guerrero Jr. beat Randy Arozarena to earn the title and make the Guerreros the first father-son duo to win Home Run Derby titles.
Vladimir Guerrero Jr. makes new memories
"To be honest with you I don't remember much about 2007," Guerrero said through an interpreter. "I guess I was too young. But I feel great. I feel very happy, very proud that my father and I, we both won the Derby."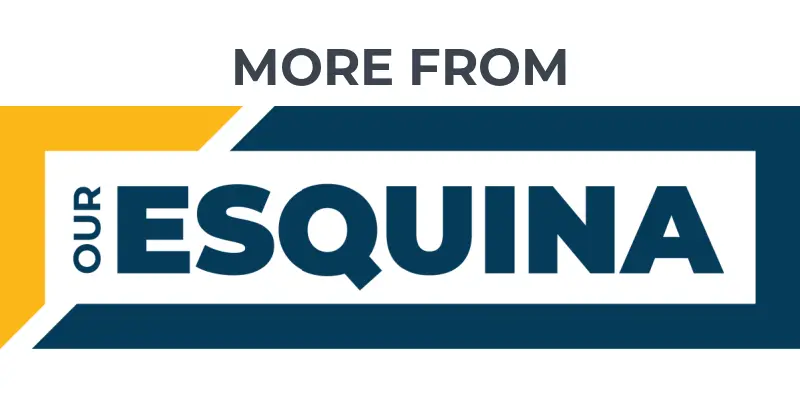 Julio Rodriguez chases history at Home Run Derby
Venezuelans Ronald Acuña Jr., Arraez lead All-Stars
Vladimir Guerrero Jr. lives up to All-Star Game promise
Vladimir Guerrero Jr. who was born in Montreal while his Dominican father played for the Expos, was back in the Derby for the first time since his historic showing in 2019 as a rookie. 
Although he wasn't an All-Star that year, he was invited to the 2019 Derby. He put on a show with a record 91 overall, including a then-record 40 in the second round that year. 
He lost to Pete Alonso that year. Guerrero won over the crowd four years ago in Cleveland. The T-Mobile Park crowd was against him Monday, though, especially in the second round against hometown favorite Julio Rodriguez.
Two years after winning the All-Star Game MVP Trophy in Colorado, the three-time All-Star faced the 2022 AL Rookie of the Year in the second round. The crowd of 46,952 clearly favored the Mariners' center fielder.
I feel like my whole goal once I stepped on the field was just to give a show to the crowd," Rodriguez said. "Just give them something that they will enjoy, and I hope that they enjoyed my performance out there."
Julio Rodriguez's house
Rodriguez hit a record 41 in the first round to eliminate two-time Derby champ Pete Alonso and set up the duel against Guerrero. The Mariners' young star hit only 20 home runs in the second round, losing 21-20 to Guerrero. 
"Basically with Julio, it's like a brotherhood," Vladimir Guerrero Jr. said. "Me competing, our competition was, it was great. I mean, you could tell, like I said before, he really wanted to win, but I came out on top."
Rodriguez and Guerrero are both Dominican. The other part of the bracket featured three sluggers born in Cuba – the Rangers' Adolis Garcia, the Rays' Arozarena and the White Sox's Luis Robert Jr.
Arozarena beat former Cardinals teammate Adolis Garcia in the first round. Then Arozarena, who settled in Mexico and played for Mexico in the World Baseball Classic, beat Robert in the semifinals.
Vladimir Guerrero Jr. beat Arozarena 25-23 in the final to secure the title.
"We gave all we had," Guerrero said. "I mean, it's not easy. Some people think that it is easy, but, I mean, swinging hard for three minutes, I mean it's going to take a lot from you. 
"I mean, not just Julio and Randy, I would say everyone. Everyone that participated in the Derby gave all they got and just to put on a good show for everyone."
Get the Our Esquina Email Newsletter
By submitting your email, you are agreeing to receive additional communications and exclusive content from Our Esquina. You can unsubscribe at any time.