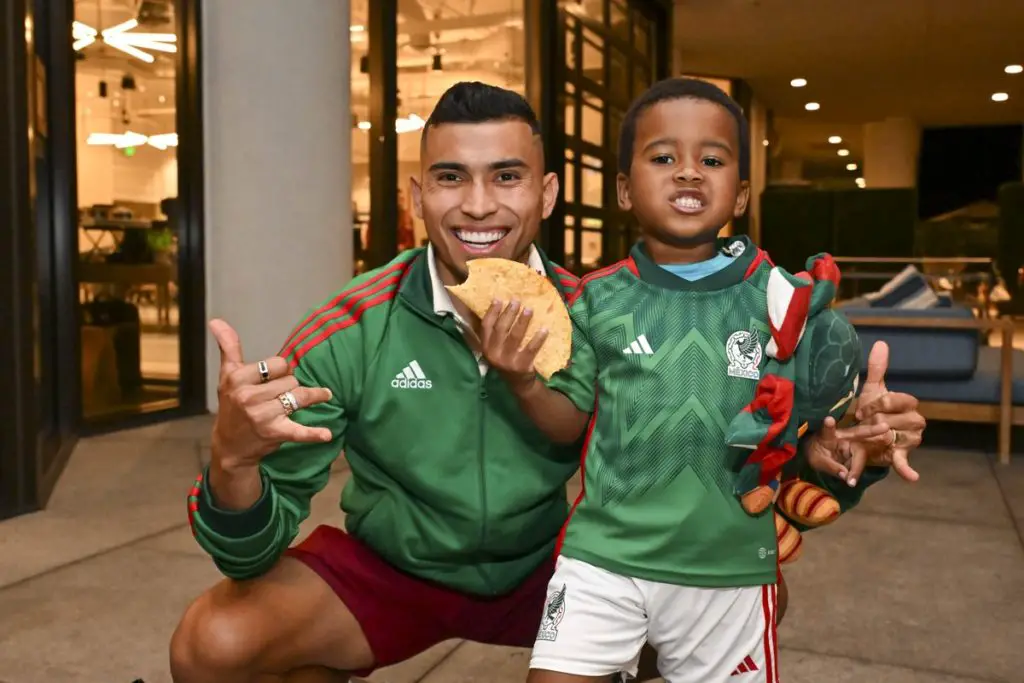 El Tri shows viral sensation we can all be Mexican
Fan got quesadillas and more
Mexicans love to remind the world that we are born wherever we darn well please. It's not easy being Mexican sometimes, of course, especially for those of us who were born in the United States.
In the role of Selena's father Abraham Quintanilla, Edward James Olmos delivered a line that resonated with countless Mexican Americans. "We have to be more Mexican than the Mexicans and more American than the Americans, both at the same time! It's exhausting!" Olmos' character tells Selena and her brother A.B.
Yes, the "ni de aqui ni de alla" phenomena of feeling not quite from here or there is real. Perhaps more than any entity, though, the Mexican national soccer team helps Mexican Americans feel a sense of belonging.
On Saturday, El Tri even showed a little Black four-year-old that you can feel Mexican even if you have no ties to Mexico. Through social media, El Tri pleaded with fans to find the boy who was caught on video by his mom declaring his desire to be Mexican.
Tearful boy goes viral
"I want to be Mexican!" the boy screamed through tears as his mother taped him on the viral post.
When his mom asked why, he had an innocent yet totally understandable answer.
"Because they eat quesadillas!" he said.
"You're Ethiopian," his mom responded. She reminded him that he's African and Black. That answer didn't sit well with the boy.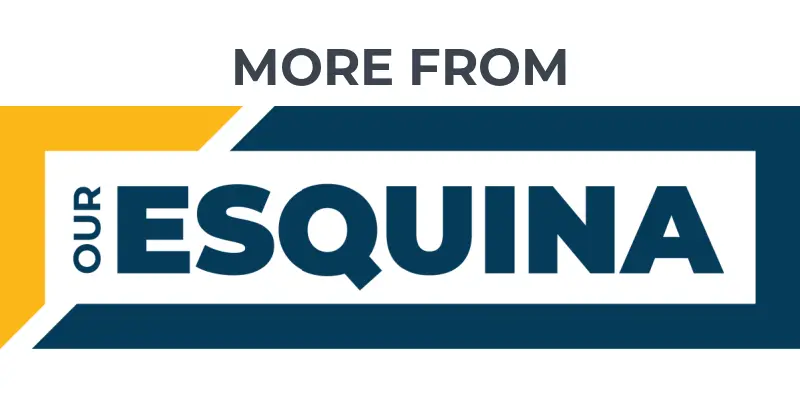 Jaime Lozano proves he deserves to lead El Tri
Team Mexico displays Mexican Diaspora
Mexican national team tour campaign captures Mexican American essence in U.S.
Earlier this year, Mexico's World Baseball Classic team showcased the Mexican diaspora well. As they marched to the WBC semifinals before losing a close game against eventual champion Japan, Team Mexico showed our diversity.
Thirteen of the players on Mexico's roster were born in the United States. That group included bicultural and biracial Mexicans who were white, Black and brown. The superstar was Randy Arozarena, a Black Cuban who asked Mexico President Andrés Manuel López Obrador for citizenship so he could represent the country that accepted him after he defected from Cuba.
As Arozarena became one of the biggest figures of the 2023 WBC, Mexicans proudly reminded the world that we are born wherever we want. The language used, of course, was peppered with some profanities.
Mexico's footprint is large in the United States
Like Team Mexico in the WBC, El Tri gives us a chance to remind the world that we're Mexican without the hyphen whether we were born south or north of Mexico's border with the United States. According to the 2020 Census, there are an estimated 37.6 million people of Mexican descent in the United States.
On Saturday, El Tri also showed a little Black boy with Ethiopian roots that Mexicans welcome him too.
On the eve of Mexico's Gold Cup final against Panama, El Tri star forward Orbelin Pineda greeted the boy at the team hotel and presented him with a doll and an El Tri uniform kit.
Pineda even gave the boy quesadillas. We all can learn from El Tri's gesture toward Xavier.
Featured art by @MiseleccionmxEN/Twitter
Get the Our Esquina Email Newsletter
By submitting your email, you are agreeing to receive additional communications and exclusive content from Our Esquina. You can unsubscribe at any time.