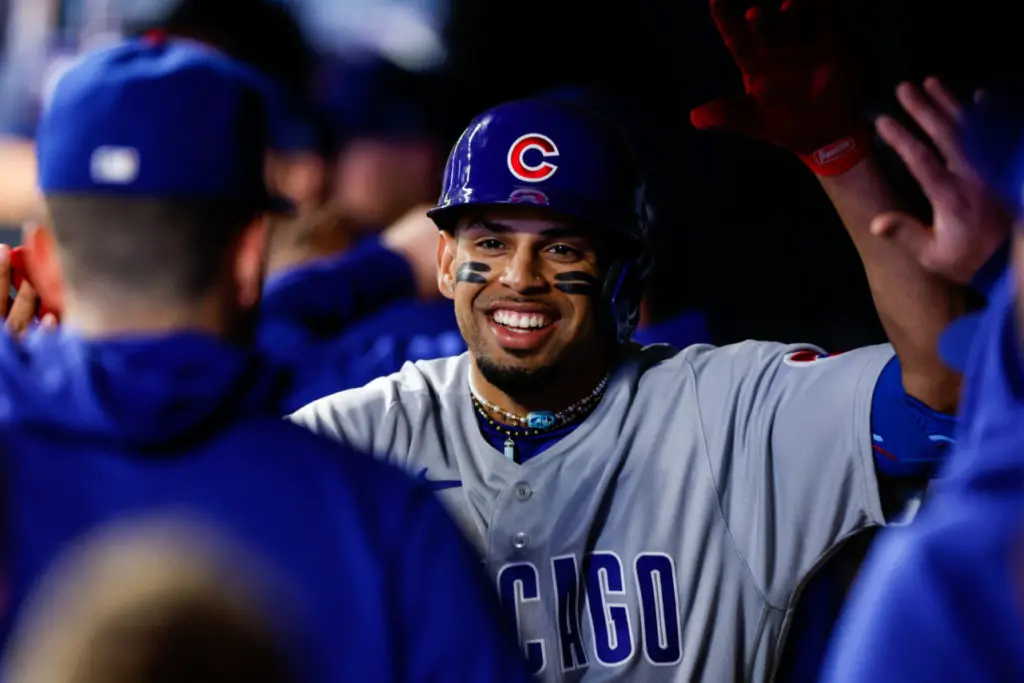 Cubs slugger Christopher Morel blasts off
Christopher Morel builds on lessons learned in modest upbringing
At an early age, Christopher Morel was taught to value the little things as much as the greatest gifts. The Chicago Cubs' young slugger didn't have many material things growing up in the small town of Pueblo Nuevo in Santiago, Dominican Republic.
His upbringing, however, was enriched by two devoted, hard-working parents. Morel credits his father Rafael Antonio with teaching him discipline and about baseball and sports. He credits his mother Rosa with teaching him his values.
Rafael Antonio Morel had been one of the best basketball players of his generation in the Dominican Republic, setting 3-point records in Santo Domingo and Santiago. Rafael Antonio chased his basketball dreams until 2000, a year after Christopher was born.
Once Christopher was born, Rafael Antonio knew he had to join the workforce to provide for his wife Rosa and their new baby. The 6-foot-6 forward took a job as a salesman pushing sewing machine parts. The family rented a small, third-floor apartment early in Christopher's life.
Devoted family
After the family grew with two more children, they moved next to Christopher's grandmother. The Morels didn't own their own home throughout Christopher's childhood. There was plenty of love and support, though, Christopher recalls with the smile that has endeared him to Cubs fans.
Rafael nurtured Christopher's love of baseball and helped him as he blossomed into a top baseball prospect. By 2015, the then-16-year-old Christopher Morel received a life-changing, $800,000 signing from the Cubs. Three years later, the Cubs gave Morel's younger brother Rafael an $850,000 signing bonus.
Christopher Morel used his signing bonus to help pay off his parents' debts and buy the family's first home.
"It was a dream come true," Christopher Morel said. "Each ballplayer, each son, the first thing they think about is buying a home for your mother and to make them comfortable, the same with my father. 
"Thank God it was something that changed our life. My parents keep their normal lives. They keep doing the same, and they feel comfortable."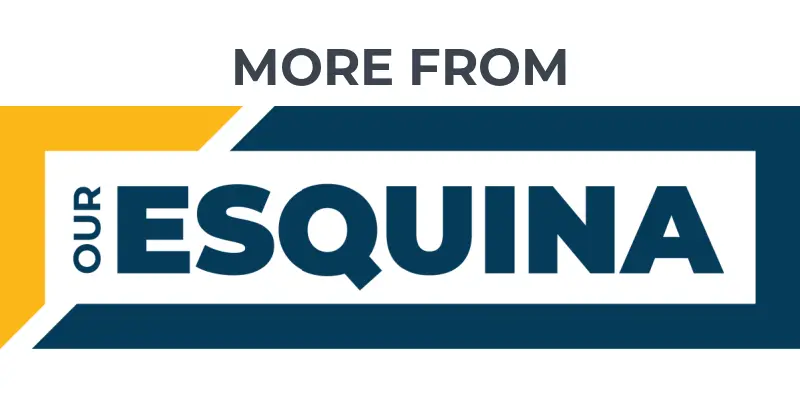 Yainer Diaz finally hosts his family in Houston
Reliever Yennier Cano finds home in Baltimore
Baltimore Orioles surge up MLB Power Rankings
Although Christopher reached the majors last year, his parents have never stopped working. Rafael Sr. still sells sewing machine parts. Rosa has kept her job spraying pesticides as well. 
Christopher hit .236 with 16 home runs, 47 RBIs and 10 stolen bases over 113 games last season as a rookie. Despite Morel's versatility, the Cubs optioned him to Class AAA Iowa to start this season.
Christopher Morel rebounds
The move stunned the 5-foot-11, 145-pound slugger. But his powerful swing and trademark smile weren't gone for long. Morel benefited from the mindset he learned from his father early in life.
He was taught to find joy in times of abundance and in the lean times too.
"My father showed me that when you have something, you enjoy it," Christopher Morel said in Spanish. "But when there isn't anything, you find joy in what you have. My father was one of those I followed to get here."
Morel didn't let his disappointment derail him in Iowa. He hit 11 home runs with 31 RBIs over 29 games with the Iowa Cubs, posting a .330 batting average and 1.156 OPS.
Morel, 23, was on pace to break his previous minor-league highs for home runs, RBIs, batting average, slugging and OPS before he was promoted back to the majors on May 8. He has remained hot since making his 2023 big league debut on May 9.
Moon shots
In eight games since his return to the Cubs, he has five home runs and 11 RBIs. Those five homers have gone at least 400 feet. He hit a monster three-run home run against Astros ace Framber Valdez on May 15.
Morel already has 21 home runs in his brief career. That's 10 times more than the two his uncle Guillermo Garcia hit during his brief 16-game stint over parts of two seasons with the Cincinnati Reds and Florida Marlins.
Morel is versatile enough to play almost every position on the diamond. He served as a designated hitter and played center and left field, shortstop, second and third base in the majors.
"It's pretty simple," Cubs pitcher Adbert Alzolay says. "I always call (Morel) the 'electric factory' for a reason. I feel that he brings the whole package to the field. He has the ability to change the game with one swing. 
"He has the ability to play anywhere around the diamond. I just feel that brings value."
Morel definitely brings value, appreciation and a Hollywood smile with plenty of power too.
Get the Our Esquina Email Newsletter
By submitting your email, you are agreeing to receive additional communications and exclusive content from Our Esquina. You can unsubscribe at any time.