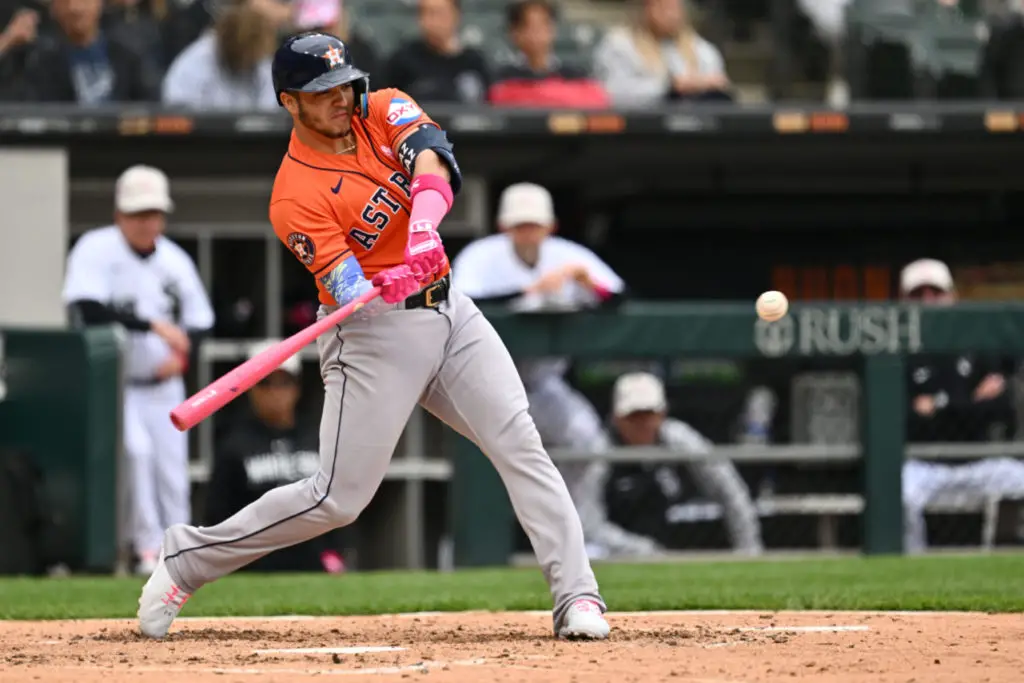 Yainer Diaz finally hosts his family in Houston
Yainer Diaz presents mom a special gift
HOUSTON – Yainer Diaz's mom had only one request on Sunday. She wanted the Astros rookie to hit his first major league home run.
Mother's Day in Diaz's native Dominican Republic isn't celebrated until May 28. Diaz delivered an early present nonetheless Tuesday when his family visited him at Minute Maid Park for the first time.
"I told her I wasn't going to try to force the home run," he recalled Tuesday. "But when I was rounding the bases, it came to me that she asked me for a home run. Thank God I was able to grant her wish."
Prior to the Astros' game Tuesday against the Cubs, it was all smiles for Diaz and his family. His mother Victoria López – accompanied by his father Radhames Diaz, his sister and wife — were all in attendance together for the first time. 
Special gift
They exchanged hugs, laughs, and spent a good amount of time catching up before the game. Diaz even gave his mother the ball he hit Sunday for his first major league home run. It was a great gift, considering she was the one who predicted it and happened on Mother's day.
Yanier Diaz has relied on his parents' guidance to battle through the sacrifices and challenges he had to overcome to accomplish his goals. His most difficult sacrifice was leaving his family behind in the Dominican Republic to chase his dreams.
In the past five years, Diaz has spent more time in the United States than in his homeland. He roamed from the Cleveland Guardians' farm system to the Astros. Diaz has relied on FaceTime to catch up with his family.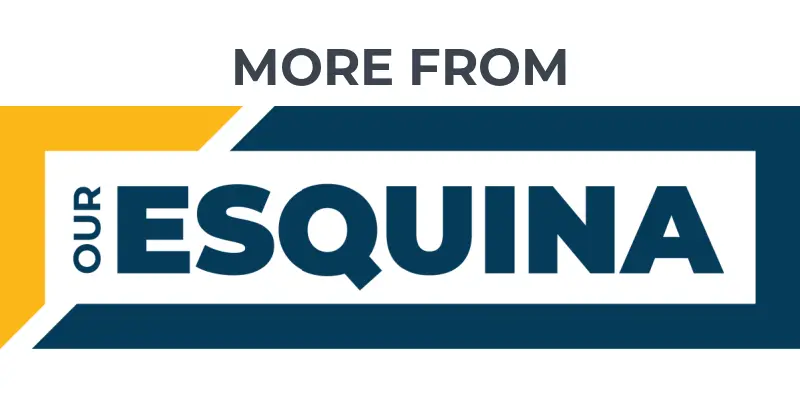 Reliever Yennier Cano finds home in Baltimore
Baltimore Orioles surge up MLB Power Rankings
Sandy Alcantara welcomes protégé Eury Perez
With the excitement that Diaz expressed seeing his family in the stadium he also reflected on his childhood. He raved about the wise advice that has guided him throughout his journey. 
Since his childhood in Azua, Dominican Republic, Diaz aimed to accomplish his dream of becoming a baseball player. Every day after school, he would dash home and then quickly make his way to the baseball field.
Without his parents reminding him to practice, Diaz spent his evenings working on his technique and mechanics until dark.  His dad made sure Diaz didn't lose sight of his mission.
Discipline key for Yainer Diaz
"I always focused on discipline," Radhames Diaz says. "A player isn't defined by their salary or brand. What defines a player is their focus and their capability on the diamond. It doesn't matter if the other guy is paid $100 million and I'm paid a million. What counts is what you demonstrate on the field."
The 6-foot catcher has definitely taken his dad's advice. Yainer Diaz has made the most of his opportunities. After reaching the majors last September, Diaz made the Astros' Opening Day roster this year.
The Astros highlighted his versatility and his bat as the reason he made the 25-man roster. Although at-bats and playing time have been hard to come by, Diaz has shown promise.
The Astros' former third ranked prospect has played well behind the plate. In nine games behind the plate, he has thrown out six of 11 base runners who have attempted to steal off him. This is no small feat as the bases have expanded, making it harder for catchers to throw out runners.
In addition, he has allowed zero passed balls while posting a 1.000 fielding percentage. Offensively, the 24-year-old Dominican is hitting .217 with three doubles, six runs and four RBIs.
Steady support
Although Diaz may be struggling offensively, he knows he can count on his parents to be there to enlighten him and provide him counsel. 
"They always tell me to give it my all, that this is my future, that I am talented," Diaz says of his parents. "My dad is more serious when he gives me advice. My mother is a little more funny. 
"When I have a bad game he tells me, 'Take it easy. Tomorrow you'll have another opportunity. You can do it.' My mother says, 'I don't give you food in vain. Hit the ball.'"
With his family in his corner, Diaz knows he has the potential to turn things around.
Get the Our Esquina Email Newsletter
By submitting your email, you are agreeing to receive additional communications and exclusive content from Our Esquina. You can unsubscribe at any time.