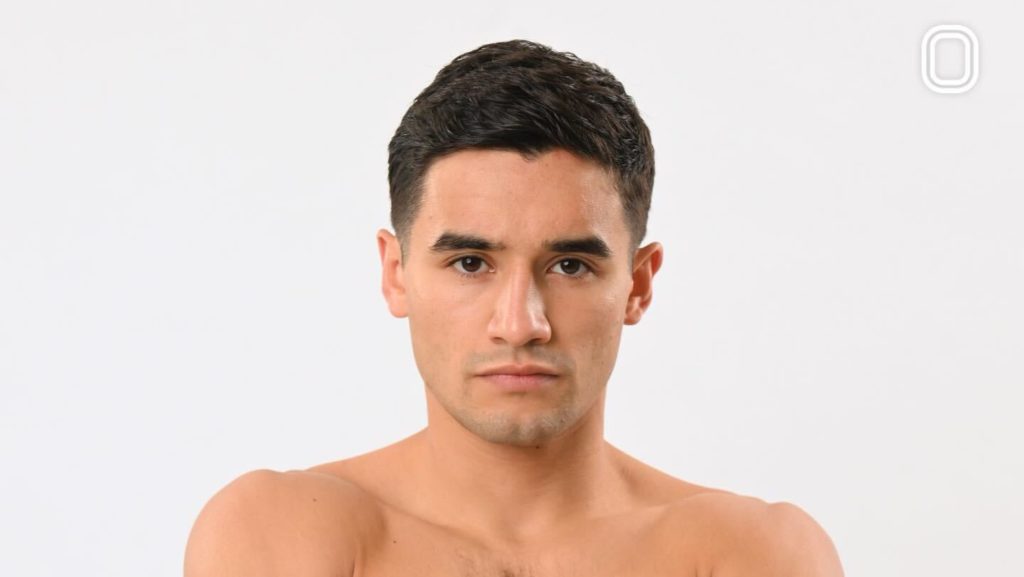 Boxer Luis Acosta has always put in Overtime
University of Houston graduate returns to the ring on Overtime Boxing
Hard work and responsibility have been instilled into Luis Acosta since he was a child in the Houston suburbs. The University of Houston graduate has worked at his family's restaurant, Tita's Taco House, since he was 12 years old.
The 5-foot-5 Mexican American boxer's desire to see his family's restaurant succeed nurtured his strong work ethic. Acosta noticed early in life that being prosperous at the restaurant and in the ring render the similar skill set and qualities to thrive. 
"You have to work hard for what you want," Acosta said. "It's the same thing in boxing. Whatever you are going to do, do it at 100 percent. 
He is adamant that a good restaurateur cannot expect to be successful with good food and horrible service or good service and horrible food.
Full commitment is key for Luis Acosta
"You have to do everything 100 percent," he said. "And in boxing too you just can't have a good offense and no defense or a good defense and no offense. You have to do everything to make it far in this sport."
Luis Acosta's dad Jose was a professional boxer before opening his restaurant. Now Jose Acosta is his son's manager at the restaurant and his trainer in the ring. 
The elder Acosta started training his son when  Luis was 16. Instead of traveling to a local gym to train with other prospective fighters, Acosta and his father built a gym in their home. What started as a simple gym in their garage quickly transitioned into a homemade ring in their backyard. 
"I did it because there are a lot of fighters that are good but just don't have the time to go to the gym," Jose Acosta said. "A lot of fighters get discouraged because they don't have time to go to the gym.
"I told him if we are going to do it, we are going to do it right so we always have time to train."
MORE FROM OUR ESQUINA
Giovanni Marquez has last dance on Overtime
Javier Zamarron Jr. buoyed by Robert Garcia's lessons
Canelo Alvarez vows to prove he's still an elite champ
The Acostas built a gazebo to fill their boxing equipment. They now have two rings, exercising machines, punching bags and all the boxing essentials. Having a gym at his disposal nearby has been beneficial for Luis' boxing career. Acosta actively trained in his backyard facility for his upcoming fight. 
Acosta, 27,  is making his Overtime Elite debut Friday night against Puerto Rican Christian Barreto Gonzalez (9-0) at OTE Arena in Atlanta.
The lightweight boxer has been impressive thus far. He comes into the fight with a 13-1 record. Twelve of his wins have been by knockout. The six-round bout is a great opportunity for exposure and to earn a chance at a title belt in the future. 
Acosta defeated Abdel Sauceda on Aug. 13, 2022, in probably one his biggest fights yet. He stopped Sauceda in the fourth round for the 12th knockout of his career. Acosta dropped his opponent three times before referee Alejandro Leon eventually stopped the fight.
Proud Houston Cougar
Acosta hopes for similar success against Barreto even though he hasn't boxed in more than a year. The Humble, Texas, native, is a second generation University of Houston graduate. He majored in exercise science to learn more about the body. 
Additionally he hopes to open a rehab center to help others recover from sports injuries or other bodily injuries after his boxing career is done. 
However he is not really thinking about that much yet. His goal as of now is to become an elite boxer. Acosta continued to box while at school. 
What he has learned from his classes at the University of Houston has prepared him for his fights. Conditioning and recovery is crucial in boxing, and applying what he's learned is an important piece for Acosta. 
"I learned a lot about certain foods and diets," Acosta said. "I learned a lot about exercises, weight lifting, calisthenics and stretching. It's taught me a lot."
Acosta has added motivation in his boxing journey. His daughter was born recently.
Luis Acosta aspires to be a great fighter and an even better father.
"I hope to make it," Acosta said. "I hope to be a great husband, a great father, to be happy and everything I set out to do I hope I get to accomplish it."
Get the Our Esquina Email Newsletter
By submitting your email, you are agreeing to receive additional communications and exclusive content from Our Esquina. You can unsubscribe at any time.