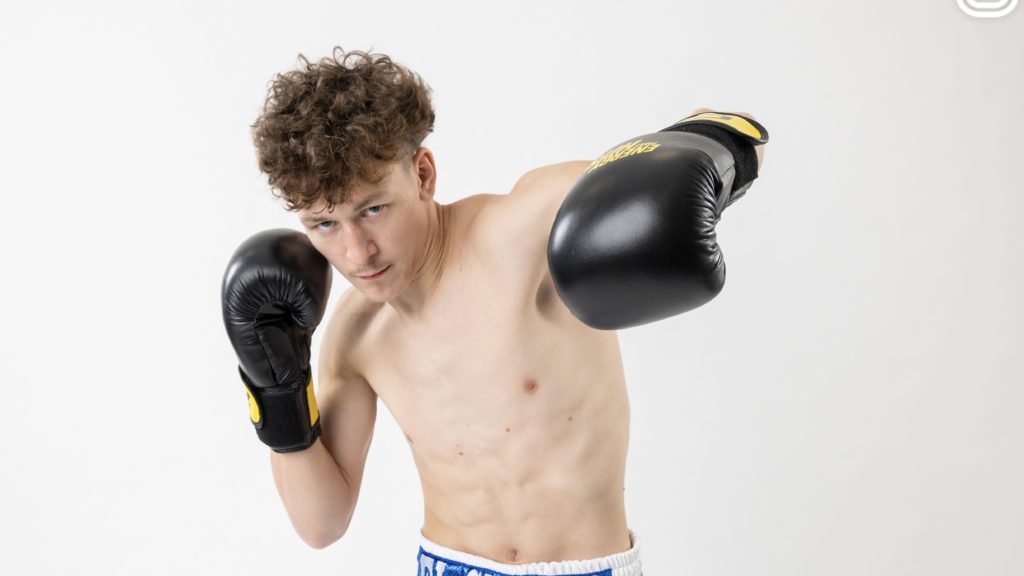 Javier Zamarron Jr. buoyed by Robert Garcia's lessons
Javier Zamarron credits his Milwaukee gym with helping set foundation
Javier Zamarron Jr. grew up in Wisconsin watching great Mexican boxers such as Juan Manuel Marquez and Saul "Canelo" Alvarez with his dad. Now he is the one inside the ring showcasing his promising skills to the younger generation of aspiring boxers.
His journey to his fight on the new Overtime Boxing platform stems from the experiences he has learned in two gyms more than 1,000 miles apart in the United States. The Sheboygan, Wis., native is transferring his skills from the Midwest to the West Coast.
He developed at Milwaukee's United Community Center. Now he's training out of the Robert Garcia Boxing Academy in Oxnard, Calif.
With Angel Villareal Jr. uplifting the boxing scene in Milwaukee at UCC, Zamarron grew into a highly regarded boxing prospect. The Mexican American southpaw started training at the UCC at eight years old.
Zamarron left the boxing scene to experiment with basketball and football throughout middle school and a part of high school. After some reflection, Zamarron decided that boxing was his calling. He returned to the UCC and became one of boxing's rising stars.
Javier Zamarron set foundation in Wisconsin
The lessons that were engraved in him from the UCC have been characteristics that have been useful in his journey as a top Mexican fighter. 
"It's shown me to stay humble," Zamarron said of UCC. "We have a lot of fighters that have won national championships, and no one is trying to have a bigger ego than the other. 
"They always taught us that hard work beats talent. We always try to work harder than our opponents. That has transitioned to regular life."
His hard work has undoubtedly paid off. After a 4-0 record and three knockout wins, the 5-foot-9 southpaw will make his Overtime Boxing debut tonight. This will be Zamarron's fourth fight this year. He's fighting Puerto Rican Sebastian Santiago-Fernandez (0-1) at the OTE Arena in Atlanta. The fight will be streamed live on DAZN.
MORE FROM OUR ESQUINA
Angel Villarreal Jr. grows Milwaukee boxing
Giovanni Marquez has last dance on Overtime
Giovanni Marquez aims to be 'future of boxing'
Zamarron, 22 is adamant he has the upper hand because he's been training with a world class trainer in a prestigious gym at the Robert Garcia Boxing Academy in Oxnard, Calif. 
"I'm surrounded by top prospects over here," Zamarron said. "I'm sparring top prospects around my weight class. I feel like the general training, the knowledge I'm getting, bettering my craft, and the work I'm getting has prepared me for my fight."
Robert Garcia in charge
Robert Garcia, who was the 2012 BWAA Trainer of the Year, is a former IBF junior lightweight champion. He has tried to magnify the skills Zamarron brought to his gym. 
The RGBA has already produced some top  boxers. Mikey Garcia, who is Robert's younger brother, and former world champs Marcos Maidana and Brandon Rios have all been trained at the RGBA.
Zamarron trusts that the training he has received is bettering the qualities he developed at the UCC. 
"The skills have translated," Zamarron said. "(Garcia) works with me. He shows me little things I can do better. Also he shows me little things that will help me get to the next step of being a top prospect."
Get the Our Esquina Email Newsletter
By submitting your email, you are agreeing to receive additional communications and exclusive content from Our Esquina. You can unsubscribe at any time.