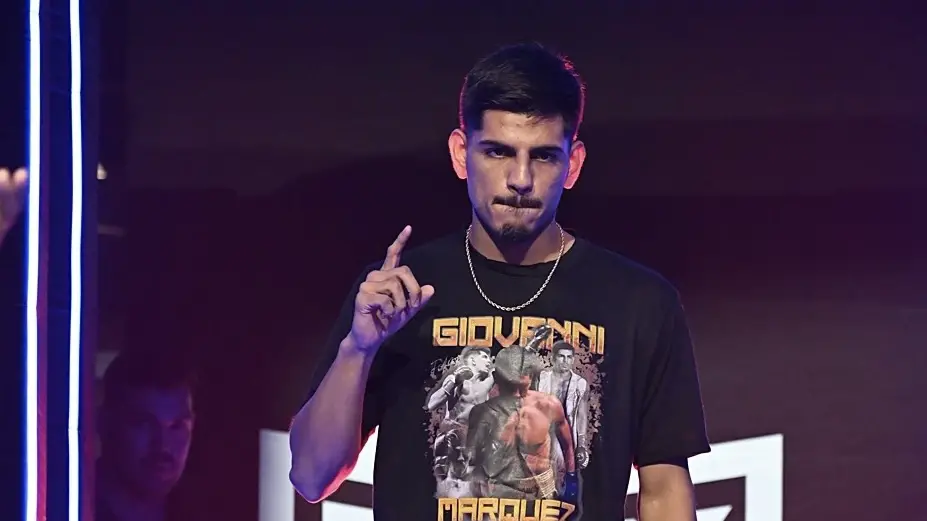 Giovanni Marquez has last dance on Overtime
Giovanni Marquez backs pre-fight bluster
Giovanni Marquez showed up in Atlanta intent on catching a body, and he was bold enough to say as much. More importantly for the Houston native, he backed up his pre-fight smack talk Friday night.
Marquez brutally punished Nicky Vatone to extend his undefeated professional record to 6-0. Vatone was outclassed a day after he referred to Marquez as a "little boy,"
Marquez knocked down Vatone late in the first round before earning a TKO victory in the second at OTE Arena.
"His smack talk definitely motivated me to go out there and show him what I'm all about," Marquez said after his fourth professional knockout.
Giovanni Marquez proves he's no 'little boy'
Marquez, 22, embraced the opportunity to fight on the second card in the new Overtime Boxing platform. He seemed more confident and outspoken, playing up to Overtime's hype machine.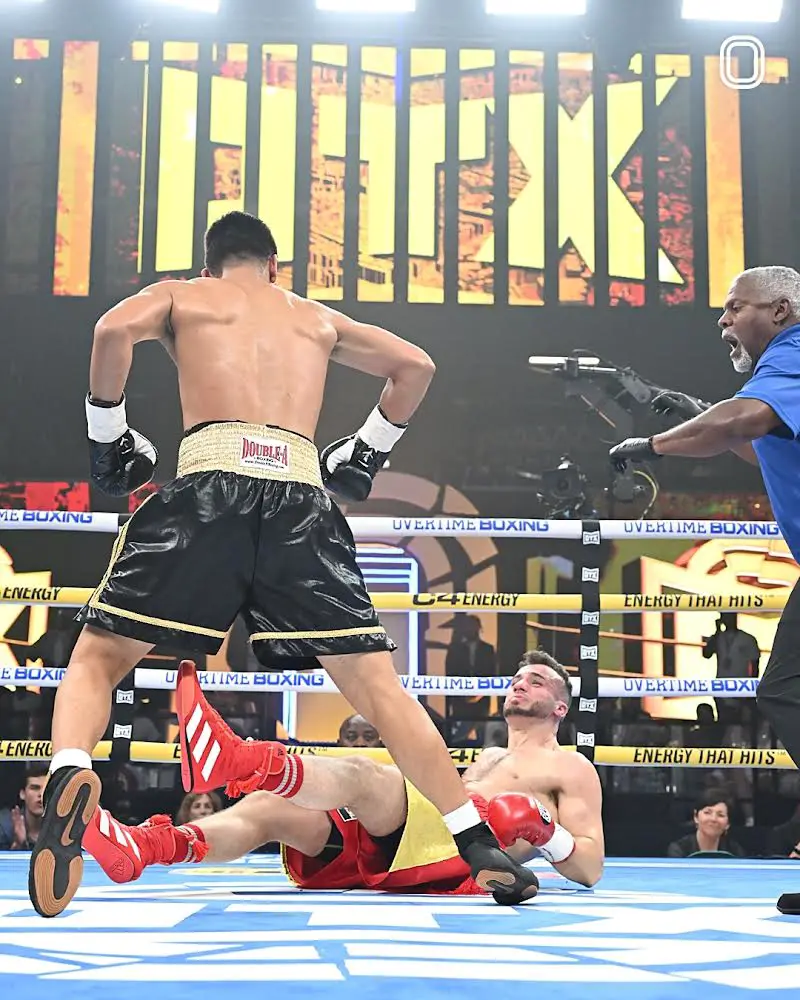 "You know what time I'm on," he said before the fight. "I'm here to catch a body."
He definitely caught Vatone's body early and often. Vatone (9-3-1) was knocked out for only the second time in his career.
MORE FROM OUR ESQUINA:
Giovanni Marquez Eager to Become Houston's Next Great Boxing Champ
Juan Diaz grateful for devotion to education
Giovanni Marquez aims to be 'future of boxing'
"The fight was great, an amazing opportunity," Marquez said. "I was happy to be a part of it."
The youngest son of former world champion and 1992 Olympian Raul Marquez was joined by his family in Atlanta. Giovanni's father was in his corner, and his mother was in attendance. 
After the victory, Giovanni celebrated by imitating popular Mexican artist Peso Pluma's dance in the middle of the ring.
Proud dad
"It was great," Raul Marquez said. "He did everything we've been working on. He almost finished him in the first round. The bell kind of saved the guy in the first round. 
"I knew he was going to get him. In the second round, it was bad. I'm very happy. That's what we worked for. Especially on a platform like this, for me honestly, not because he's my son, but he was (in) the best fight."
Overtime Basketball has done an impressive job developing top young prospects, including the fourth and fifth picks in the 2023 NBA draft. Marquez hopes the new Overtime Boxing platform offers a similar path to prominence.
"This fight," Giovanni Marquez said, "puts me as a top prospect."
Get the Our Esquina Email Newsletter
By submitting your email, you are agreeing to receive additional communications and exclusive content from Our Esquina. You can unsubscribe at any time.