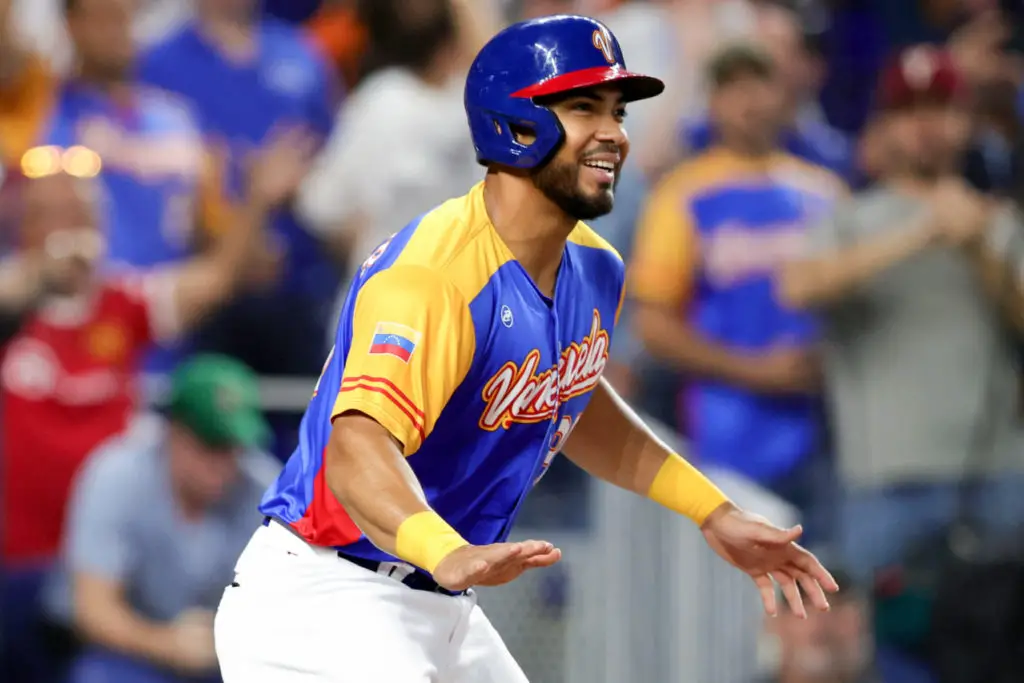 Anthony Santander plays starring role in WBC
Anthony Santander paces Venezuela to WBC quarterfinals
When you look at Venezuela's World Baseball Classic roster, you'll see many superstars and even some future Hall of Famers. Jose Altuve, Miguel Cabrera and Salvador Perez may eventually find a place among the immortals in Cooperstown, N.Y.
Ronald Acuña Jr. and Andres Gimenez are among the best young players in baseball. There are many All-Stars, former league MVPs and World Series champions at Team Venezuela manager Omar Lopez's disposal in the WBC. 
Absolutely no one, however, could have predicted that Anthony Santander would be Venezuela's brightest star at the plate so far. The Margarita, Venezuela, native has been among the most potent bats in the entire 2023 WBC.
Only a day off in the schedule could keep Santander from bartering opposing pitchers during the WBC. He hit a solo home run Saturday in the victory over the star-studded  Dominican Republic.
Slow, steady march toward stardom
Anthony Santander has always stayed positive throughout his baseball journey. He's modest too. Santander persuaded Lopez to bat him seventh in the lineup in the WBC opener against the Dominican Republic. 
"On my side I'm a very positive person," Santander said. "Thank God this is a game of adjustments. We don't feel well every day. I was able to convince the manager to leave me in that position of the lineup. I'm always positive."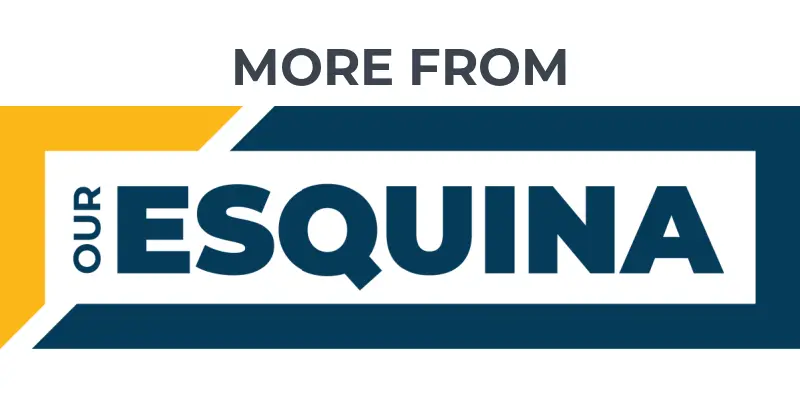 WBC: Dominicana forces crucial game against Puerto Rico
Andersson Garcia defines Texas A&M spirit
Duque Hebbert signs with Tigers after WBC outing
It didn't bother him to hit at the bottom of the order or having two strikes at the plate. Santander, Eugenio Suarez and David Peralta, scored all of Venezuela's runs to defeat the D.R in their Pool D opener. He played a pivotal role in Venezuela's first victory over the Dominican in WBC history.
Santander, who hit 33 homers for the Orioles last season, was moved to the cleanup spot on Sunday. He smashed a three-run home run in the victory over Puerto Rico.
Venezuela was off on Monday, but Santander kept his hot streak going Tuesday to beat Nicaragua. He went 2-for-2 with a double, one RBI and two walks.
No stopping Anthony Santander
Aguablanca is slashing .455/.538/.1.273 with one double, one triple, two home runs, five RBIs and a 1.811 OPS in the WBC. MVPs have been named for Pool A and Pool B in the WBC. Chinese Taipei's Yu Chang was awarded Pool A's MVP, and Japan's Shohei Ohtani took home Pool B's MVP.
Santander is making a strong case to be Pool D's MVP. That would be a tremendous honor in a pool that includes Manny Machado, Juan Soto, Francisco Lindor, Rafael Devers, Altuve, Perez and many other perennial All-Stars.
Venezuela has already clinched a spot in the quarterfinals. They'll look to stay undefeated in pool play when they face Israel on Wednesday.
Rough rode to WBC heroics
Santander was regarded as one of the best prospects in Venezuela when he was 13. He signed with the Cleveland Guardians at the age of 16. He reached Class-A with the Guardians, but he struggled to stay healthy.
"I always looked on the bright side and stayed positive during those injuries," he said. "I learned a lot about fighting through the bad moments."
The Guardians left Santander off the 40-man roster in 2016, and the Orioles picked him in the Rule 5 draft. He landed in Birdland and rejuvenated his career over six seasons. Slowly, methodically almost.
The 2022 season was his best in the majors. He slashed .240/.318/.455 with  career highs in hits (138), home runs (33), RBIs (89), and OPS+ (117). Santander and the O's were four games away from clinching an 2022 AL Wild Card with an 83-79 record, but they fell short to the Tampa Bay Rays.
He has carried that impressive form into the WBC, fitting in perfectly with All-Stars, MVP and World Series champs.
Get the Our Esquina Email Newsletter
By submitting your email, you are agreeing to receive additional communications and exclusive content from Our Esquina. You can unsubscribe at any time.