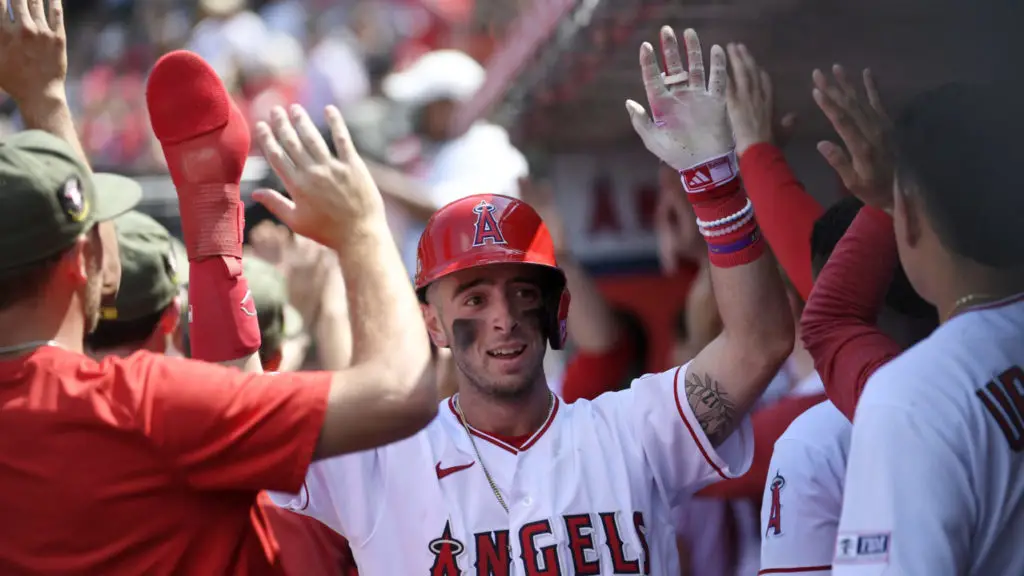 Angels rookie Zach Neto draws Jeremy Peña comp
Zach Neto appreciates guidance from Mike Trout and Shohei Ohtani
Angels rookie Zach Neto has shown tremendous progress so far this season. The first player from the 2022 MLB Draft to debut in the major leagues has even drawn comparisons to Astros shortstop Jeremy Peña.
Considering that Peña became the first rookie shortstop to win an AL Gold Glove last year, being compared to the 2022 World Series and ALCS MVP is an enormous compliment to Neto. 
"When you watch Peña play, he plays winning baseball," Angels manager Phil Nevin says. "When you watch Zach play, he plays winning baseball.
"He's instinctual. Jeremy comes from a baseball family. Zach comes from a great baseball background too. A lot of those things you can see in players, especially young players when they come in."
Zach Neto sprinted to the majors
Neto, the 13th overall pick of the 2022 MLB Draft, has been a great fit at shortstop for the Halos. On April 15, the Cuban American became the first player from the 2022 MLB Draft to debut in the major leagues.
After going 0-for-9 in his first two games, Neto recorded his first major league hit in this third game. He hit his first big league home run off Astros ace Framber Valdez in May.
| | | | | | |
| --- | --- | --- | --- | --- | --- |
| Games  | Player | BA | Hits  | Home runs | RBIs |
| 45 games | Jeremy Peña | .280 | 45 | 8 | 23 |
| 45 games | Zach Neto | .243 | 36 | 3 | 15 |
Neto is fortunate to have a lot of support at his disposal. He shares a clubhouse with three-time MVP Mike Trout and Japanese sensation and former AL MVP Shohei Ohtani. Neto's locker is even next to Trout's.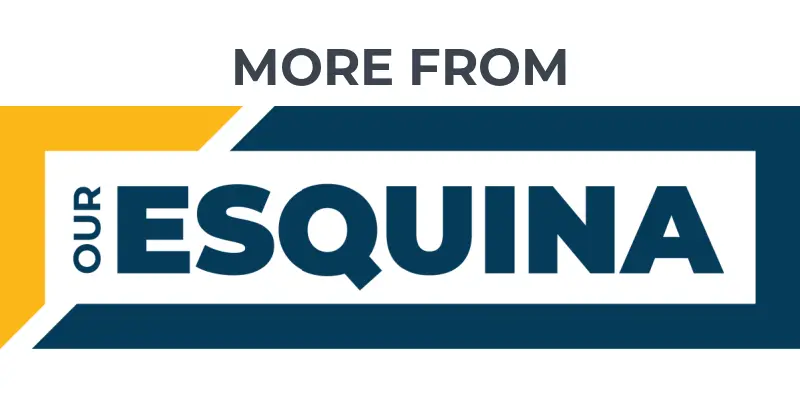 La Verde launches with a taste of Mexico, futbol
Language barrier not a pitch clock problem
Inspired by Josh Beckett, Jhoan Duran throws gas
He takes full advantage of the tips he receives with a future Hall of Famer next to him. Neto is grateful that Trout and Othani have given him plenty of advice. 
"When I talk to my teammates it's all about getting to know them, what their experiences were and maybe how they can help me or how I can help them," he said. "Having that good relationship in the locker room is always good to have."
The Angels are entrusting the future to Neto, and he has looked sharp. Neto needed only 44 games in the minors before getting the call to the Angels this year.
Grateful Fighting Camel
To much of a surprise, Anaheim designated long-time Angel David Fletcher for assignment after a poor start to the 2023 season. With the help of coaches and teammates Neto has been able to fast-track to the majors.
Neto is the Big South Conference and Campbell University's highest draft pick in history. Campbell is a small university in North Carolina with about 3,300 students. The school has only recently attained baseball fame.
Nonetheless Neto found a home with the Fighting Camels. It wasn't an easy decision to leave his family and hometown to attend a school in a state he knew nothing about, but Neto knew it was the right choice.
The Miami, Fla., native, commends how the coaches at Campbell often build trust and relationships with their players from the beginning. 
Big South stardom
"They trust their process and they trust what they bring to the table," Neto says of Campbell's baseball program. "It helps a lot with the young guys that are there. It helped me. 
"A young 18 going in there, moving to different states to trust a DI I've never heard off. I am able to call that my home now because of all the sweat, tears and blood I left at that school. It just means a lot. The coaches really did everything they can to make me the player I am today."
Neto earned consecutive Big South Player of the Year Awards in 2021 and 2022 at Campbell. In those two years, his batting average was over .400. In 2022 he tallied 81 hits, with 15 home runs and 50 RBIs. 
Neto was named a Perfect Game First-Team All-America and First-Team all-Big South. A year later, he's already drawing comparisons to one of the best young shortstops in the game.  
Get the Our Esquina Email Newsletter
By submitting your email, you are agreeing to receive additional communications and exclusive content from Our Esquina. You can unsubscribe at any time.