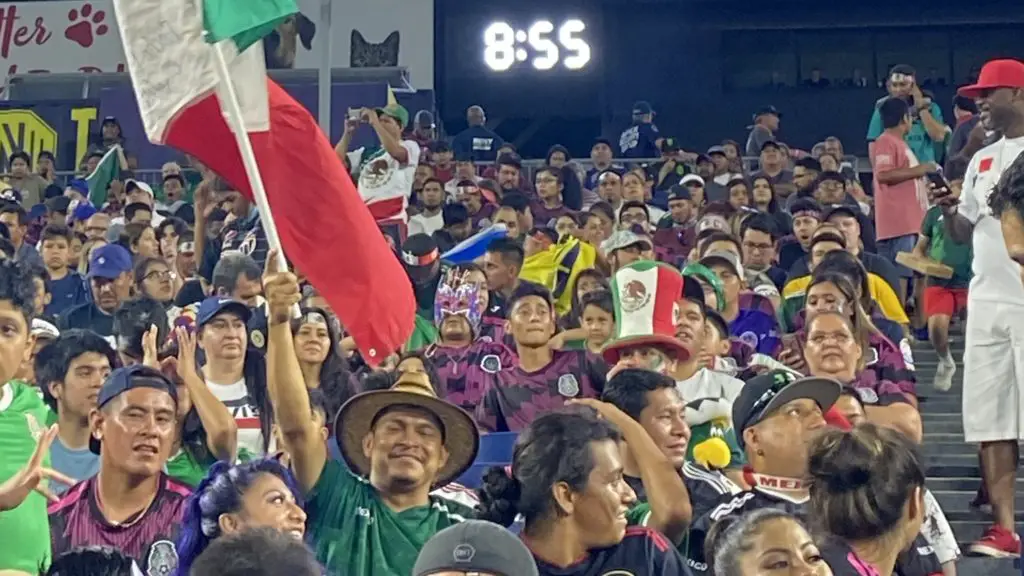 Plenty of prime soccer this week with PRIMETIME help
Tour Águila should fill stands in Houston and Austin
This is a big week for Mexican soccer fans, especially those in the United States. There are a number of intriguing matchups during this FIFA window. You can call them primetime games. In the case of Mexico City's powerful Club America, call them PRIMETIME showcases in the U.S.
On Thursday night, the Mexican national team faces the United States in a crucial World Cup qualifier at Estadio Azteca. That match is regularly a fight – literally and figuratively – for CONCACAF supremacy.
Canada, however, currently is atop the qualifying standings with 25 points. Mexico and the United States both have 21 points. The United States currently has the lead over Mexico in the qualifying standing based on a more favorable goal differential.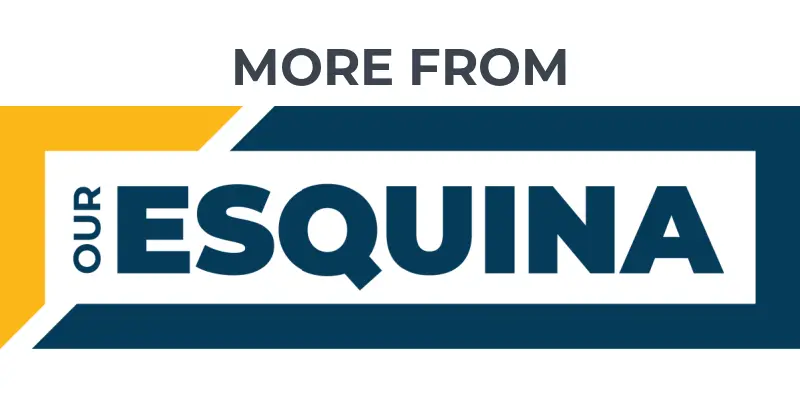 Dos a Cero: U.S. dominates Mexico again
Maria Sanchez aims to inspire Latinas
MLS All-Star Game Shows Mexico, U.S. Soccer Ties
Soccer riot in Queretaro, Mexico, leaves 22 injured
Mexico holds an all-time record of 36-15-22, but the United States has dominated the rivalry of late. The U.S. has a three-game winning streak over El Tri, including the most recent CONCACAF Nations League and Gold Cup finals and the last World Cup qualifier. 
Mexico seeks to end U.S. streak
The United States has also earned points against Mexico at Azteca in the last two World Cup qualifying cycles, but it's important to note that the U.S. failed to qualify for the last World Cup. 
Mexico soccer fans in the United States can get their soccer fix one night earlier. The wildly popular Tour Águila begins on Wednesday night, starting a series of Liga MX friendlies this week in the U.S.
Tour Águila is the official U.S. tour of Club America, one of the two most popular soccer clubs in North America. The Mexico City giants kick off their American tour Wednesday against Tigres UANL at Houston's PNC Stadium.
The second Tour Águila 2022 game also takes place in the Lone Star State. Club América will face Rayados Monterrey at Austin's Q2 Stadium on Saturday.  
PRIMETIME Sports for U.S. audience
That matchup isn't the only Liga MX exhibition in the United States  on Saturday. Texas' Rio Grande Valley will play host to Tigres UANL against Pachuca at H.E.B. Park in Edinburg. Later that day Mexico's Chivas de Guadalajara clashes with Leon in San Jose, Calif. 
Tour Águila as well as rivalry games featuring some of Liga MX's more popular teams are staged by PRIMETIME Sports, a Los Angeles- based event management company that focuses on promoting events to a Spanish-speaking, U.S. audience. 
PRIMETIME Sports recognizes the popularity of Liga MX in the United States despite it getting short shrift from pundits and the English-speaking soccer fanbase. They capitalize on the fact that Liga MX is the most popular soccer league in North America and ignored by many American promoters that pay allegiance to the punditry. 
PRIMETIME, big time
You can say PRIMETIME Sports takes these Liga MX events and makes them BIGTIME. 
In 2021, the inaugural match of Tour Águila 2021 featured Club América and Rayados Monterrey in Dallas' Cotton Bowl. It was the first international club soccer friendly in the United States since the beginning of the COVID pandemic.  
Strict social distancing protocols limited attendance to just 18,000 attendees. The game was a "sellout." Other Tour Aguila 2021 game sites included Salt Lake City, San Jose and San Antonio. 
In early September 2019, Club America and Chivas played in the Super Clasico before 61,147 in Chicago's Soldier Field. Chivas and Club America are the two most popular soccer franchises in North America and easily the most followed teams in the United States and Mexico. 
The 2019 Super Clasico set a new attendance record for an international club soccer match at Soldier Field. That's saying quite a bit, considering Soldier Field's rich history playing host to major international matches.
PRIMETIME Sports consistently delivers high quality and entertaining matches to Mexican soccer fans. We anticipate more Liga MX, PRIMETIME Sports- promoted matches announced for this spring and summer in the coming months.
Get the Our Esquina Email Newsletter
By submitting your email, you are agreeing to receive additional communications and exclusive content from Our Esquina. You can unsubscribe at any time.