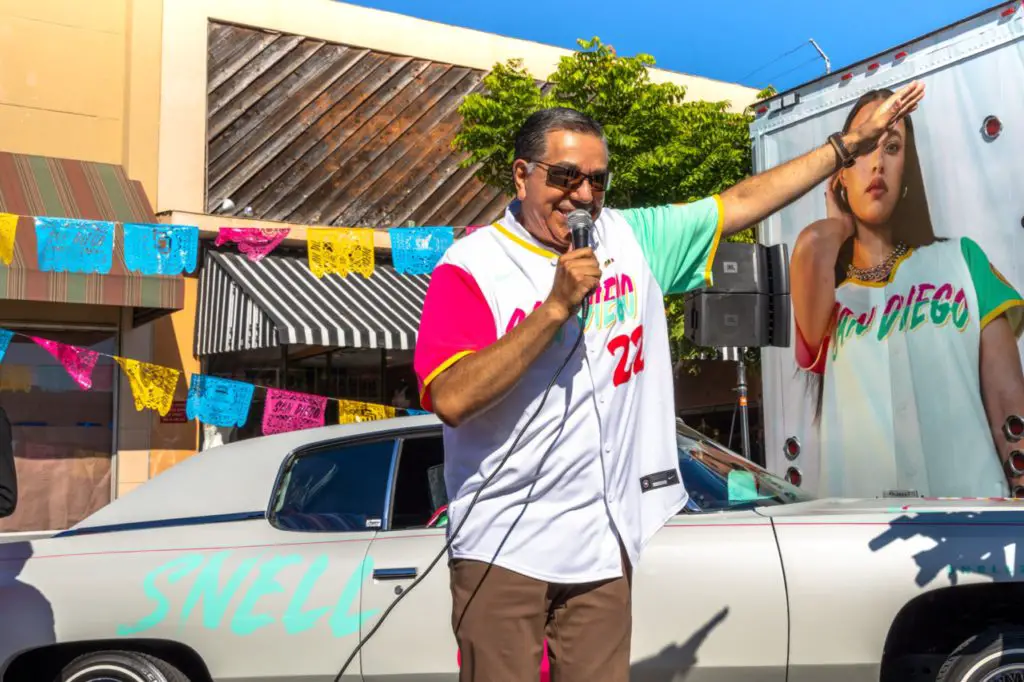 Padres truly connect with Chula Vista Block Party
Padres pitch more than City Connect jerseys in Chula Vista
The San Diego Padres' recent Chula Vista Block Party brought back wonderful memories. Chula Vista, a diverse suburb in San Diego County, is roughly equidistant from the Mexican border and the Padres' Petco Park.
It's the largest city in an oft-ignored part of the metro area. The Padres were there to promote their City Connect uniforms, a multi-color mosaic, inspired by the uniqueness of the transnational San Diego-Tijuana region. 
The team's presence at the Chula Vista Block Party was a way to connect with the fanbase and of course sell merchandise. Judging by the responses on social media, the Padres succeeded. This event struck a chord with me.
The embrace of San Diego's Latino community makes sense. The team's best everyday players, Manny Machado and Fernando Tatis, are Dominican. Venezuelan catcher Jorge Alfaro is a fan favorite. 
Wonderful childhood memories rekindled
Legendary Padres Spanish-language broadcaster Eduardo Ortega was among those in attendance. The Chula Vista Block Party reminded me of a February night in 1986. That's when the Padres visited a shopping mall in my hometown of National City, a South Bay city that borders Chula Vista. 
That day I was unable to think about anything else during the school day. I was well into my fandom at eight years old. The thought of going to see some members of the Padres was next-level excitement. 
I met Padres relief pitcher Greg Booker and starting pitchers Andy Hawkins and the late Eric Show appeared. I got a Padres calendar signed by Hawkins.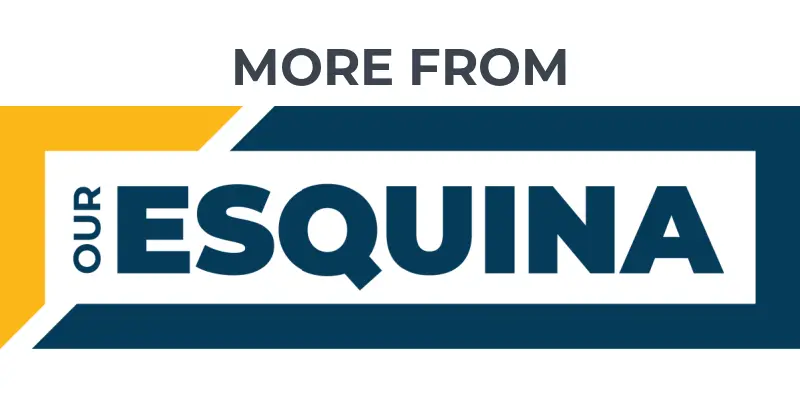 That visit to my town was a big deal for me.  I knew at that age that our neighborhood was often ignored and discounted. Due to relatively recent events, specifically, a major police brutality case and a mass shooting at a McDonald's along the border, the area south of Downtown San Diego was portrayed in a negative, often violent way.  
National City was pejoratively known as "Nasty City."  Among the city residents, it's a term of endearment and a bizarre source of pride. 
It's an insult when uttered by those who have never even visited and would have a hard time finding it on the map. I remember hearing that and feeling angry. The Padres' visit all those years ago was an acknowledgement of our existence. For once, we weren't "Nasty" anymore. 
Learning through Padres' fandom
Their presence, even for one night, added to my fandom. They, to that point, had already played a large role in my learning. 
At that age I was enthralled by sports, much of it inspired by the 1984 National League champion Padres. I would take the bus from National City to the Chula Vista Library. After all, they had much newer books.
One of the Chula Vista library's Summer Reading Program prizes was Padres tickets. Naturally, of course, I wanted to keep reading to get Padres tickets. (I also joined the Junior Padres at that Plaza Bonita event. Membership meant getting tickets to 11 games for $2. Total.)
I read books almost exclusively about sports as I was completely disinterested in Dr. Seuss or other books that my classmates read. There was no need to read about superheroes when I could read about a real one like Roberto Clemente. 
Educators at parent-teacher conferences told my parents that they wanted me to read something other than sports-related material, but my parents were just happy that I was reading. They didn't budge on the educators' desires that I read about other subjects. 
I was taking the knowledge gained about the Padres and sports figures to learn about other things. If I found out where a player's hometown was, well, I was going to look it up and see exactly where it was and learn about the town. 
Oftentimes I would sit there and calculate batting averages and earned run averages. I was teaching myself math.  Without thinking about learning, I was learning.
Truly connecting with Chula Vista
The Padres specifically, and sports in general, made learning interesting and relevant to me.  If not for the Padres and sports, there's no way I would have stayed interested in school. The Padres provided me with a foundation and inspired my intellectual curiosity that exceeded baseball.
The Padres should be applauded for coming out to Chula Vista and acknowledging the loyal fanbase south of the city. Thanks for wanting to create a stronger relationship with THAT side of town.
It's easy to forget about us. Blighted areas aren't shown when you tune into a national telecast. How could you show them where we are from when it's much easier to show images of coastline?
I get it. But we are here. The acknowledgment of this part of town by the organization has not always been consistent. It oscillates depending on ownership.
When Joan Kroc owned the Padres, the team had a presence in the South Bay. The Padres were "in the city" when Larry Lucchino and John Moores owned and operated the team. 
In recent years, the focus went toward attracting fans to the impressive downtown ballpark. As Petco Park enters its third decade of use, there's this new organizational energy again to appeal to the Latino fanbase, which means acknowledging those of us from that part of town.  I'm hoping that it does for others what it did for me. 
Get the Our Esquina Email Newsletter
By submitting your email, you are agreeing to receive additional communications and exclusive content from Our Esquina. You can unsubscribe at any time.