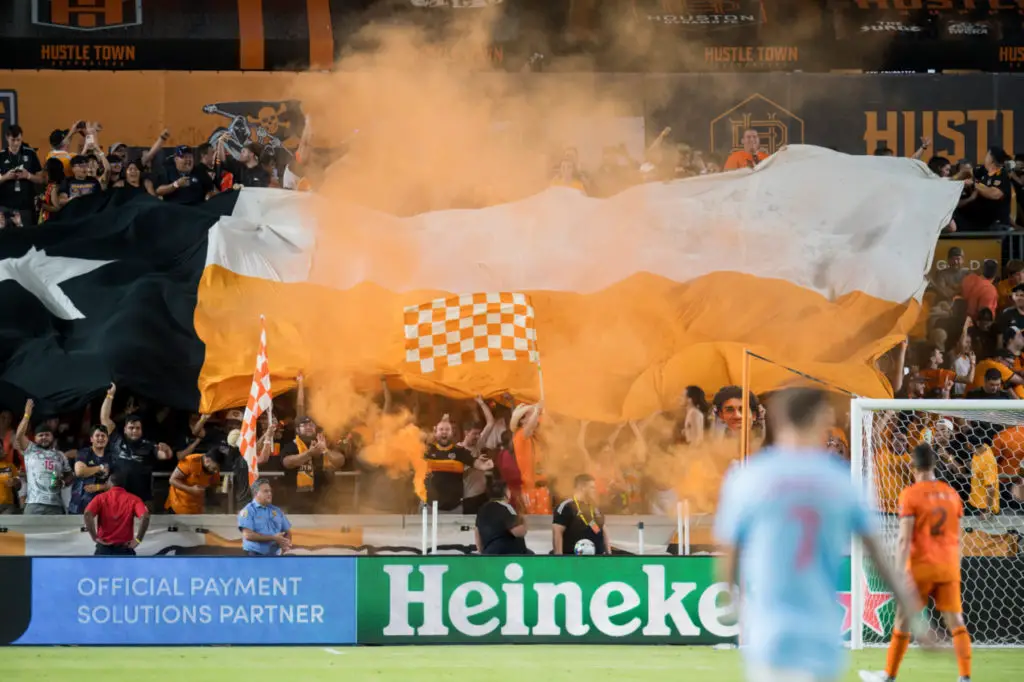 Hector Herrera ignites MLS passion in Houston
MLS passion is back at Houston Dynamo FC's PNC Stadium
HOUSTON – It had been so long since PNC Stadium thundered, even the most loyal observers couldn't remember the Houston Dynamo FC inciting the passions their fans showed when Hector Herrera made his Major League Soccer debut. 
The atmosphere at PNC Stadium was nuts. It was electric in anticipation from the first whistle until Herrera entered the game in the 56th minute. Then it got crazy.
It slowly built from a roar to a crescendo and even some good old fashion hate-filled tossing of debris at the opposition. Then it got better, way better. MLS has been played at Houston's East End since 2012. But the magic had been missing for so long it can fairly be said that Mexico's captain brought it back.
Herrera has played on the biggest stages in the world of soccer. He has played in some of the nastiest rivalries, perhaps none more intense than Mexico against the United States or Spain's Atletico Madrid against Real Madrid.
Houston Dynamo FC against FC Dallas might not be as storied as those rivalries. Nonetheless, it has been one of the most tense and bitter in MLS history. These teams used to despise each other. 
Hector Herrera tastes FC Dallas rivalry
No true Dynamo fan will forget Ricardo Clark's attack on Carlos Ruiz. Both teams brought the hate again on Saturday, judging by the seven yellow cards and a red card.
"Ever since I arrived in this city I have felt the passion, the love from the fans for not just me, for my family, for the club," Herrera said Saturday. "Today, I was able to play my first game and make my debut. You could feel what today meant to the fans. I would say that this is one of the countries where the fans are absolutely crazy about the sport and the teams they follow."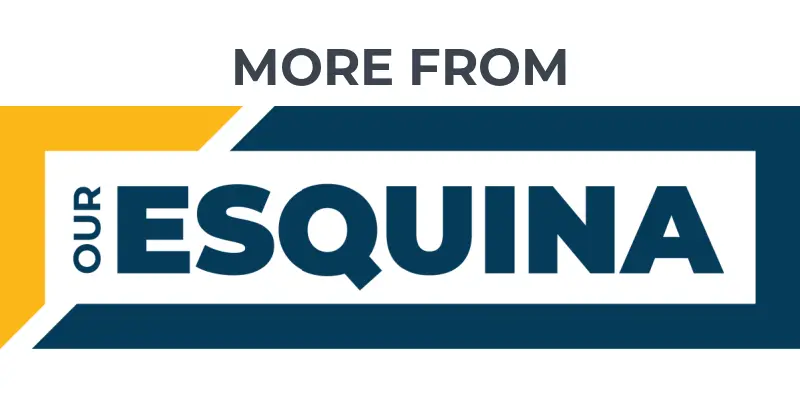 It wasn't just fans in the stands either. 
More importantly, perhaps, the Dynamo players found a level of engagement and pride that had been missing since the 2012 team reached the MLS Cup final.
It may be fair to say the atmosphere at sold out PNC Stadium on Saturday was the best for a home Dynamo game since the team played at the University of Houston's Robertson Stadium.
"I would say that it compared to the days back at Robertson Stadium, where we had 30,000 people who knew what they were going to get out of us," former Dynamo center back Eddie Robinson said. "I think for me it was the first time in a long time I saw the players for the Dynamo raise their level.
Dynamo 'raised the level' of play
"They raised the level as far as their attitude, their expectations for themselves, their teammates, the standards they carry on to the field once Hector Herrera jogged on to the field."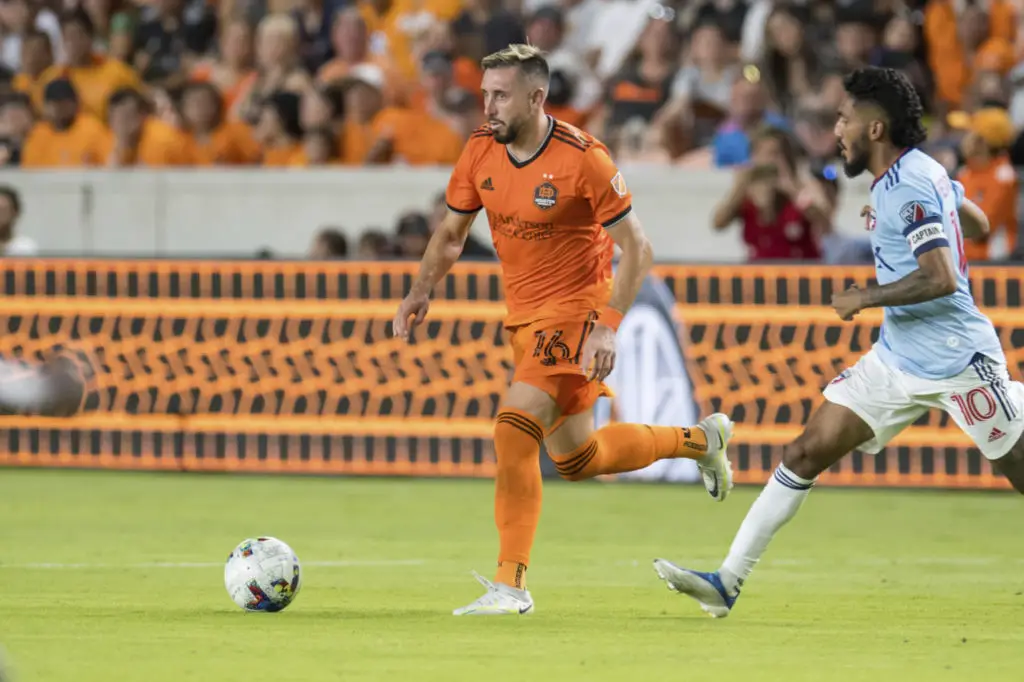 Robinson would know. The four-time MLS champion has served as a broadcaster for the Dynamo since retiring after the 2011 season. He helped the Dynamo win consecutive MLS Cup titles in 2006 and 2007 during their first two seasons after moving from San Jose.
Robinson also won a pair of titles with the Earthquakes. Even the ugliest moment of Saturday night in terms of fan behavior said something about MLS. The debris thrown at U.S. national team forward Jesus Ferreira as he taunted the crowd showed that MLS incites passion for rivalry games like other top soccer leagues.
Nobody at MLS would publicly say they appreciated the craziness that ensued after Ferreira gave FC Dallas a 2-1 lead. 
Passion on full display
"But I guarantee behind the scenes they're saying, 'That's fucking awesome,'" Robinson said. "This is what it's about. Major League Soccer is finally starting to enter that realm when you see passion like when Manchester United and Manchester City play. It's like Liverpool and Everton, and when (Argentina's) Boca plays River Plate. 
"That's passion and that's theater. That's quality fucking theater."
To be clear, Robinson says fans shouldn't throw debris at any players. 
"You don't want somebody getting hit with a full beer can," he says.
If you love soccer and want to see it grow in Houston, Saturday was a great night. It was beautiful to see PNC Stadium alive again.
The sellout crowd of 21,284 was the largest at PNC Stadium since the COVID pandemic began in March 2020. Teenage Hadebe darn near brought the house down when he scored the tying goal in the 11th minute of stoppage time. 
"When Teenage scored, I had tears in my eyes," Robinson said. "Honestly, I really did because that's a rivalry that means so much to so many of us older guys. It's just a special occasion. The fact that it was Herrera's debut and it was FC Dallas, it was such a wound-up game."
MLS is alive and thriving again in Houston. It will get better as Hector Herrera settles in. 
Get the Our Esquina Email Newsletter
By submitting your email, you are agreeing to receive additional communications and exclusive content from Our Esquina. You can unsubscribe at any time.