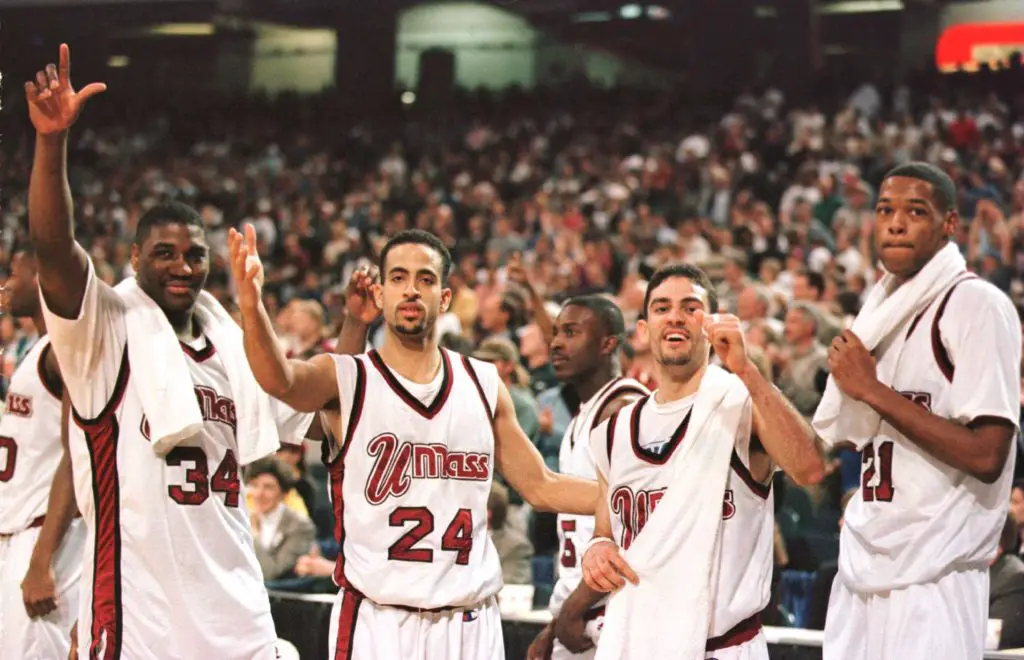 Our Forgotten Héroes: Padilla & Travieso
Padilla & Travieso were key to UMASS' greatest hoops team
Padilla & Travieso sounds like a good name for a law firm in the Bronx or Los Angeles. Defense attorneys perhaps? As March Madness rolls around, you might recall how that UMass duo specialized in defense. 
There have been only a few handfuls of Latino stars who have had memorable college basketball careers. And you cannot tell the history of Latinos in college basketball without mentioning the Puerto Rican firm of Padilla & Travieso. 
Actually, though, they're Our Forgotten Héroes: Edgar Padilla and Carmelo Travieso of UMASS fame. Before we get to their story, let's appreciate how rare their accomplishments were.
They're among only a few Latinos who have excelled in major college basketball.
Rare company
Mexican Americans Earl Watson and Jaime Jaquez lettered at UCLA, as did Mexican national Lorenzo Mata. Another Mexico native, Eduardo Najera, had a legendary career at the University of Oklahoma. 
There have also been a number of Dominican stars in college basketball. Phenom Felipe Lopez was considered a superstar at St. John's. Francisco Garcia starred at Louisville. Karl-Anthony Towns was brilliant enough at Kentucky to prompt the Minnesota Timberwolves to pick him first overall in the 2015 NBA draft. Chris Duarte excelled at Oregon. 
Who holds it down for "La Isla del Encanto," Puerto Rico?
José Juan (J.J.) Barea, currently a player development coach for the Dallas Mavericks,  enjoyed a lengthy NBA career after filling up the stat sheet at Northeastern University in Boston.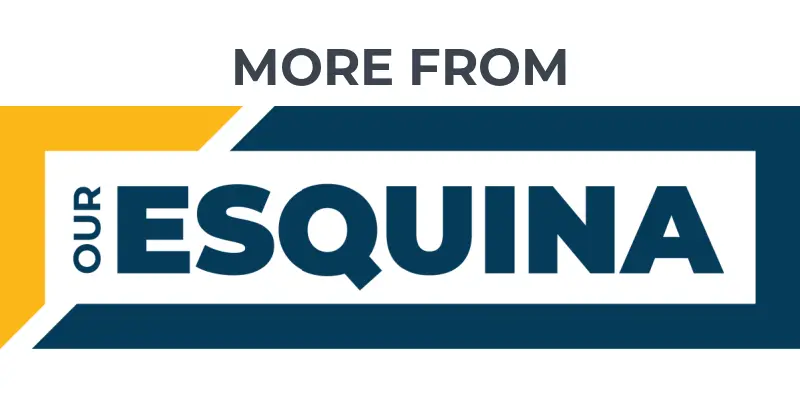 Our Forgotten Heroes: Stephanie Cox (Lopez)
Prior to Barea, the Commonwealth of Massachusetts was the home of arguably the two most memorable Puerto Rican basketball players.
The Boricua backcourt of Edgar Padilla and Carmelo Travieso played a large role in the brief resurgence of the UMass basketball program in the mid 1990s.
Padilla & Travieso rose against Allen Iverson
The duo might be best remembered for the time they held future Hall of Famer Allen Iverson in check in an Elite Eight game. They would hardly mention one without the other.
"Walking into a game with this dude next to me.. I knew the other guards (were) not going to have fun at all..miss that feeling… we would say to each other.. Lets do this !" Travieso posted on Twitter in January.
In fact, when you mentioned the two, it was like it was one name "Padilla & Travieso" or vice versa.  A number of folks, likely to their mutual great annoyance, believed the two were twins. After all, the two guards were born in Puerto Rico on the same day, May 9, 1975. 
Both moved to Massachusetts from the island later in life. Padilla moved at 14 while Travieso did the same at age 11. However, Padilla moved back to Puerto Rico for his senior year of high school basketball.
Travieso earned a prep scholarship to Thayer Academy in Braintree, Mass. where he scored over 2,000 career points, was a four-time all-star and the state's Gatorade Player of the Year. 
Padilla & Travieso close on and off court
Travieso was slightly taller at 6-foot-2 while Padilla stood an inch shorter, but he had a few more pounds on his slightly stockier frame. They were even dorm mates and road roommates.  
Padilla's parents were deaf, and he would communicate to them using sign language. 
Padilla started for three years, while Travieso started his final two seasons at the Atlantic-10 school. During their junior years (1995-96), UMass made the only Final Four appearance in school history. The two hardly left the floor. Padilla averaged 36.5 minutes per game while Travieso averaged 35.8 minutes. 
At the time, a physical defensive style was popular. Basketball during the post-Michael Jordan era became a more physical game. This carried over to the college game. UMass, playing in the small Atlantic 10 conference added its smaller school, scrappy overachiever player accent to it. In this case, the accent also had a lot of Spanish to it. 
The Puerto Rican pair would pick up the ball handler immediately upon the ball crossing half-court. The two would make it difficult for the opposition by stifling their ability to get their offense going through the application of consistent pressure via hand checking and an emphasis on footwork. 
Reaching the Final Four
It was an offensive style of defense. To reach the Final Four, UMass had to get through Georgetown and future Hall of Fame Allen Iverson. UMass was a 9 ½-point underdog.
Prior to the game Travieso said "Allen Iverson's a great player, a great scorer. I'm just going to try to make the game difficult for him the whole length of the court so he can't get his teammates involved in the half-court offense."
The plan was to play physically against Iverson, and it worked.
Padilla and Travieso stymied Iverson forcing him to turn the ball over five times. Even though the future Hall of Famer scored 23 points, albeit on 6 of 21 shooting, only six of those points came in the second half. Iverson nailed only one of 10 shot attempts, and the Minutemen outscored the Hoyas by 20 points on way to a 86-62 blowout victory.
UMass lost its next matchup in the Final Four against eventual champion Kentucky. While the UMass season ended there, it's one that won't be easily forgotten.
Get the Our Esquina Email Newsletter
By submitting your email, you are agreeing to receive additional communications and exclusive content from Our Esquina. You can unsubscribe at any time.