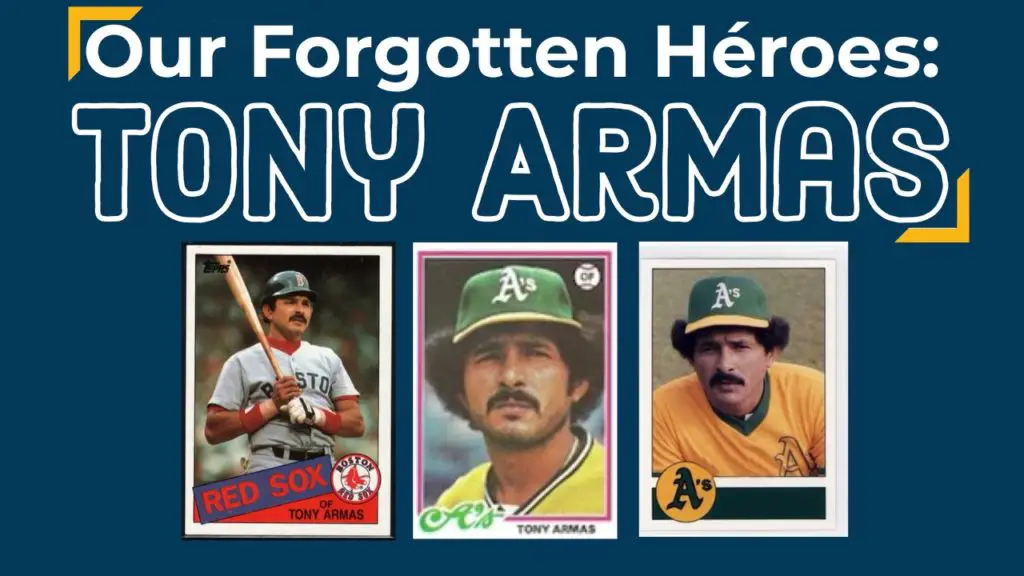 Our Forgotten Héroes: Tony Armas
Tony Armas was a feared slugger
Before there was the Big Cat Andres Galarraga and Miguel Cabrera, there was Tony Armas. He was the most feared Venezuelan slugger in the majors during his 14-year career.
Antonio "Tony" Armas Sr., a Venezuelan outfielder, was one of the most feared bats during his career. He hit 251 home runs over his 14-year career. Moreover, he hit 187 home runs from 1980-1985 to lead the American League in homers during that period.
During the 1980s, Armas was seventh in the majors with 225 home runs. He twice finished in the Top 10 in the AL Most Valuable Player award race (4th, 1981; 7th, 1984).
Armas enjoyed a 14-year career with 251 home runs, 614 runs. He also had 204 doubles, 39 triples, 815 RBIs, and 1,302 hits in 1,432 games. 
Leading Venezuelan slugger
The native of Puerto Piritu was the Venezuelan Major League home run leader until Andres Galarraga surpassed his mark in 1997. Galarraga finished with 399 home runs over 19 season. Miguel Cabrera passed Galarraga as the Venezuelan with the most home runs in the majors.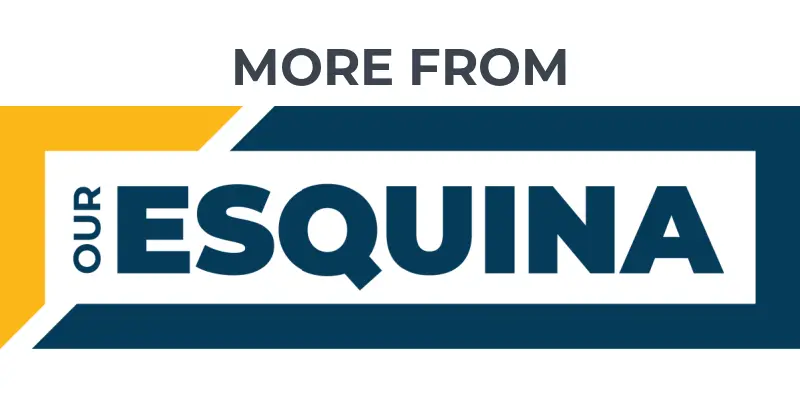 Armas' contributions are forgotten because the 1980s  were a strange, tumultuous, time in baseball. There were three player strikes during the decade. Baseball's most notable and prolonged strike of that era was in 1981.
The Pittsburgh drug trials of 1985 shattered the public's illusions that their heroes were playing a game they loved while high on drugs. Encouraged by baseball commissioner Peter Ueberroth, baseball owners colluded to suppress player salaries. MLB also permanently banned Pete Rose in 1989 for betting on the game. 
There was also no dominant team in the 1980s. In fact, only one team won the World Series more than once in the decade. The Los Angeles Dodgers won in 1981 and 1988.  
Off-the-field drama overshadowed some magnificent individual performances and accomplishments. The absence of a dominant team hurt the recognition of the better players of the decade. 
Forgotten standout of the 1980s
For example, Atlanta outfielder Dale Murphy was named the National League MVP in consecutive seasons (1982, 1983) and was a seven-time All-Star in the decade. Yet, he was not voted into the National Baseball Hall of Fame.  
Similarly, people have forgotten about Armas and not given him the credit he deserves. 
By the time Tony Armas became a recognized player, he was nearly a decade into a professional career. Armas began his career with the Pittsburgh Pirates organization in 1971. He played in four games for the parent club before being traded to the Oakland Athletics in spring training in 1977. 
Armas was going to have a tough time cracking a Pirates outfield that featured Willie Stargell, Al Oliver,  Dave Parker, Omar Moreno and Richie Zisk.
He earned a starting spot immediately on a rebuilding A's team. Armas played right and center field before establishing himself in right in 1980. A previously oft-injured Armas stayed healthy, saw action in 158 games and batted .279 with 35 home runs and 109 RBIs that season. 
Tony Armas delivered in 1981
In the strike– shortened 1981 season, Armas was one of the better players in the AL. The 5-foot-11, 185-pounder participated in his first All-Star Game in 1981. He finished fourth in the AL MVP race largely on the strength of an offensive performance.
Armas tied for the AL lead in home runs (22) with future teammate Dwight Evans, Eddie Murray, and Bobby Grich. He also led the A's to the playoffs and a sweep of the Kansas City Royals in the Division Series. The A's were eliminated by the New York Yankees in the ALCS. 
After the 1982 season, Armas was traded to the Boston Red Sox. He played center field alongside fellow sluggers Jim Rice and Dwight Evans to make up one of the best offensive outfields in baseball. 
Tony Armas starred in Boston
In Boston, Armas found success early, hitting a career–high 36 homers with 107 RBIs in 1983.  Armas' best year came in 1984 when he led the AL in both home runs and RBIs (43 and 123). 
Injuries hindered his production in 1985 and  during the Red Sox's World Series season of 1986.  
Armas was injured in Game 5 of the 1986 American League Championship Series. He struck out in his only World Series at-bat, his last as a Red Sox, as a pinch hitter in Game 7. 
Armas signed with the California Angels after Boston's World Series run, but he did not sign until July of 1987, seemingly impacted by owner collusion. He played with the Angels until 1989. 
Armas' son, Tony Armas, Jr. pitched in the Major Leagues from 1999-2008. 
Get the Our Esquina Email Newsletter
By submitting your email, you are agreeing to receive additional communications and exclusive content from Our Esquina. You can unsubscribe at any time.