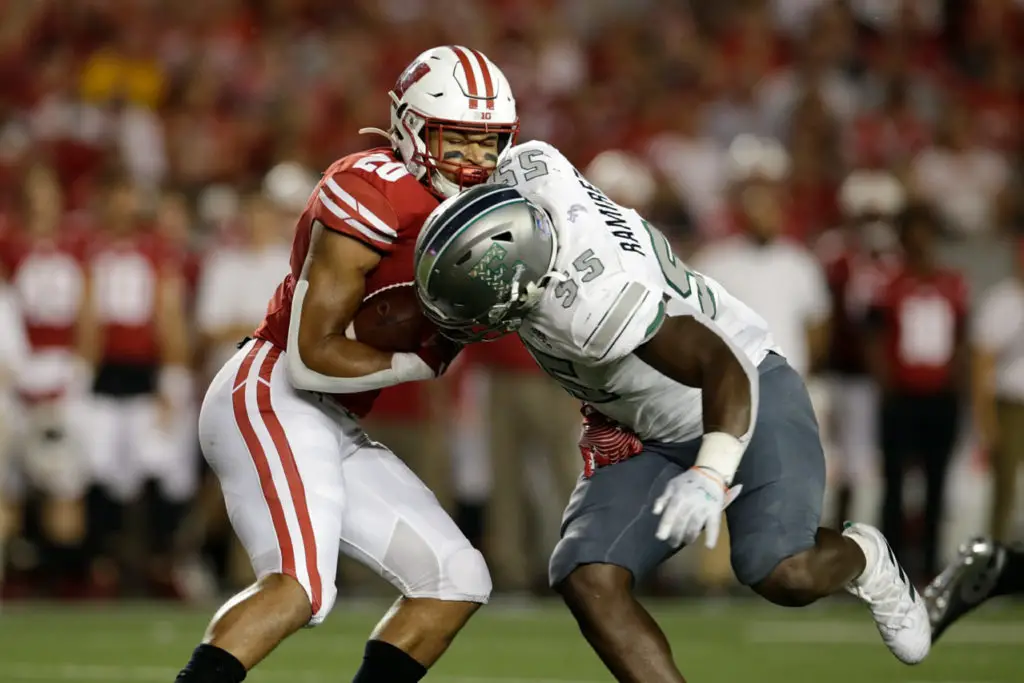 Other Jose Ramirez shows off Midwest power
Eastern Michigan defensive lineman Jose Ramirez is Latino College Football Player of the Week
The Cleveland Guardians' Jose Ramirez wasn't the only Jose Ramirez doing damage in the Midwest this weekend. Eastern Michigan's Jose Ramirez was a power hitter in a different sense on the gridiron.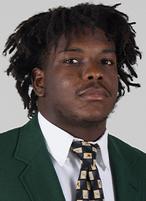 EMU's Jose Ramirez was a sack master, earning Our Esquina's Player of the Week honors. It took a special effort to snap Kansas State quarterback Adrian Martinez's streak of Player of Week honors. 
The defensive end/edge rusher from Lake Alfred, Fla., had a career-high four sacks Saturday against rival Western Michigan. He almost single-handedly wrecked in-state rival Western Michigan Broncos in the 45-23 victory.
A day after the Cleveland Guardians' Jose Ramirez hit the game-winning two-run homer in the Wild Card, EMU's defensive star tied for the second most sacks in an NCAA Football Bowl Subdivision game this season.
The four sacks also set an Eastern Michigan record for the most sacks in a game.
Jose Ramirez sets career high
Only the University of Houston's Derek Parish, who had 4 ½ sacks in one, has had more sacks in a game this season.
EMU's Ramirez finished with six tackles and a forced fumble. He's within 1 ½ sacks of tying his single-season career high for sacks, which he set last year with 6 ½ sacks.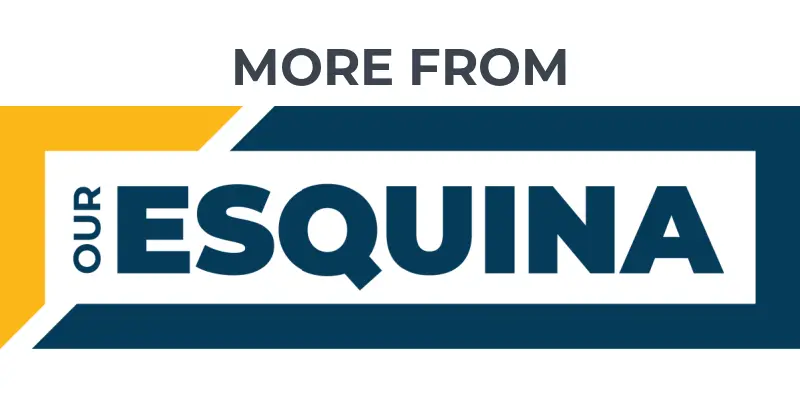 Francisco Lindor finally sheds 'Mr. Smile' persona
MLB Playoffs Predictions: Dodgers, Astros rematch
Solis: Aaron Judge restores faith in MLB records
The graduate student and former junior college standout entered the contest with only one sack this season before going off for the Eagles.
He has 34 tackles, five sacks, one deflected pass and one forced fumble this season.
Adrian Martinez enters Heisman race
. Coach Chris Creighton
Kansas State quarterback Adrian Martinez was a triple threat for the Wildcats again. The two-time Player of the Week and sudden Heisman Trophy candidate  completed 12 passes for 246 yards and the game's lone touchdown.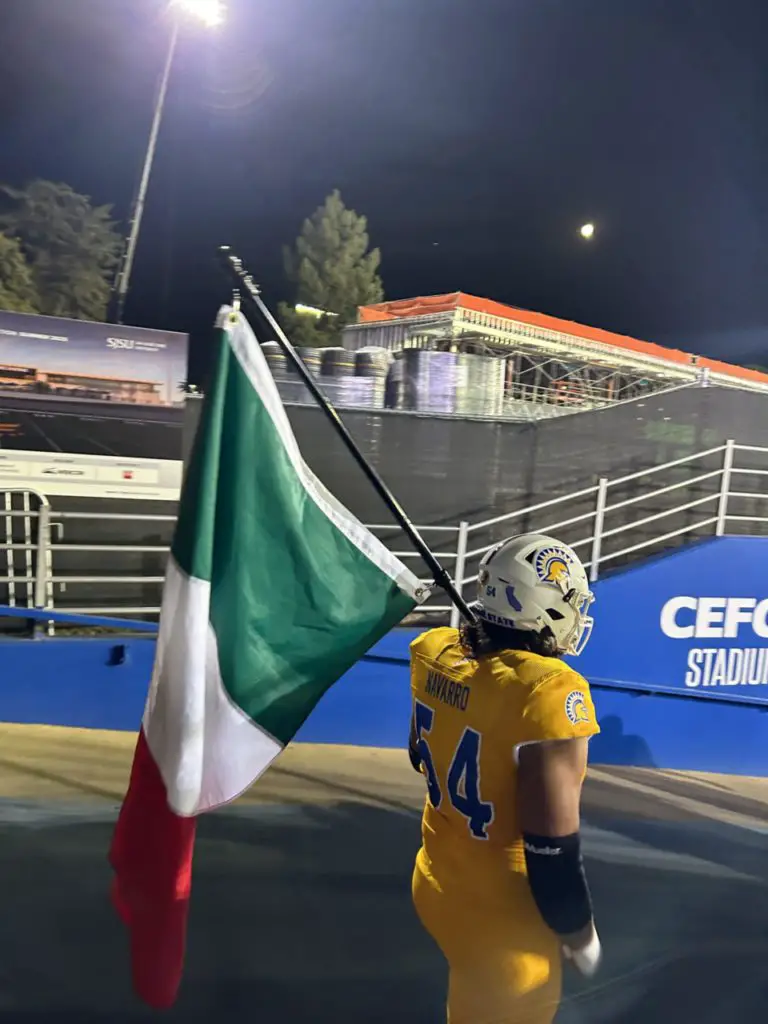 He rushed for 77 yards on 19 carries. Martinez also caught a pass for 11 yards in the Wildcats' 10-9 win over the Iowa State Cyclones. 
UTEP's all-purpose weapon and super senior Reynaldo Flores scored his second touchdown of his career, but the Miners fell to Louisiana Tech, 41-31. Flores rushed twice for 22 yards, including the rushing score. He was also UTEP's leading receiver with six catches for 73 yards. 
San Jose State rushed for 203 yards and 5.6 yards per carry behind a dominant offensive lineman that included the versatile Jaime Navarro in a 40-7 victory over UNLV Friday. The senior offensive lineman led the Spartans onto the field while carrying the Mexican flag. 
Oregon defensive back Christian Gonzalez made four tackles and broke up a pass as the Ducks crushed Arizona 49-22.
Washington State edge rusher Ron Stone, Jr. had four tackles, including one for a loss. Defensive tackle Christian Mejia also had two tackles as the Cougars fell 30-14 to undefeated USC.
University of Texas punter Daniel Trejo punted thrice, averaging 40.7 yards per punt in the Longhorns' domination over Oklahoma.
Damien Martinez makes the most of his carries
Oregon State freshman running back Damien Martinez rushed only three times, but his average per carry was impressive. He rushed 83 yards and a fourth quarter touchdown in the Beavers' 28-27 comeback win against Stanford. 
Eastern Michigan kicker Jesus Gomez made one field goal of 42 yards and was perfect on PAT attempts. 
Arizona State guard Chris Martinez paved the way for a 156 yard team rushing effort in a 45-38 win over Washington.
Iowa safety Sebastian Castro made one tackle in a 9-6 loss to Illinois. San Diego State receiver Jesse Matthews had six receptions for 68 yards as the Aztecs defeated Hawaii 16-14. Tulsa wide receiver JuanCarlos Santana hauled in seven passes for 69 yards in the 53-21 loss to Navy.  
Fresno State wide receiver Jalen Moreno-Cropper caught two passes for 23 yards in the Bulldogs' 40-20 loss to Andy Avalos' Boise State Broncos. Bulldogs defensive end David Peralta was credited with five tackles and half a sack. Fresno State kicker Abraham Montano knocked in two field goal attempts and both PAT attempts. 
North Carolina tight end Kamari Morales grabbed two passes for 31 yards in the road victory over the University of Miami. Andres Borregales hit a 38-yard field goal and three PATs in Miami's losing effort. 
Notre Dame defensive lineman Gabriel Rubio notched two tackles, including a half a tackle for loss in the Fighting Irish's 28-20 win over the BYU Cougars at Allegiant Stadium in Las Vegas. 
Get the Our Esquina Email Newsletter
By submitting your email, you are agreeing to receive additional communications and exclusive content from Our Esquina. You can unsubscribe at any time.