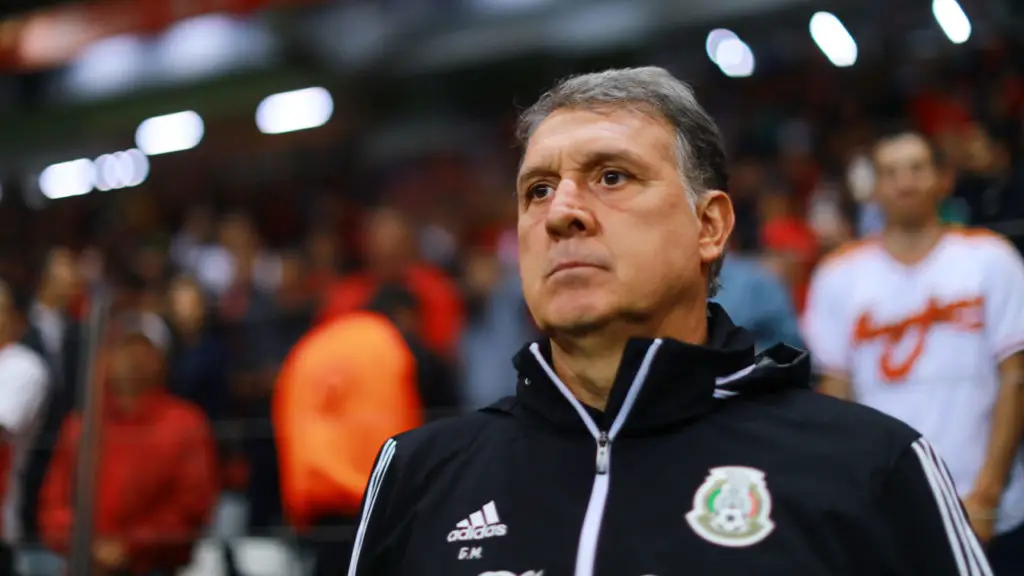 More than job at stake for Mexico's Tata Martino vs. U.S.
El Tri hopes to end skid against U.S.
Tonight is a pivotal date for the Mexican national team and coach Tata Martino. After a calendar year in which Mexico's men's soccer team suffered three defeats against their bitter rivals on American soil, El Tri will face the United States at home in the Estadio Azteca. 
The factors that made Estadio Azteca so intimidating aren't as strong as they used to be. For instance, games are no longer played in the middle of the day, when the combination of heat, altitude and smog are at their best (worst).
Nonetheless, it's still a daunting stadium. Mexico has lost only two World Cup Qualifying matches in the stadium, something that can't go without admiration.
However, there is a feeling of uneasiness heading into this game. Three straight defeats to your biggest regional rival in one year is one thing. But the way the last defeat came about is the more worrying aspect.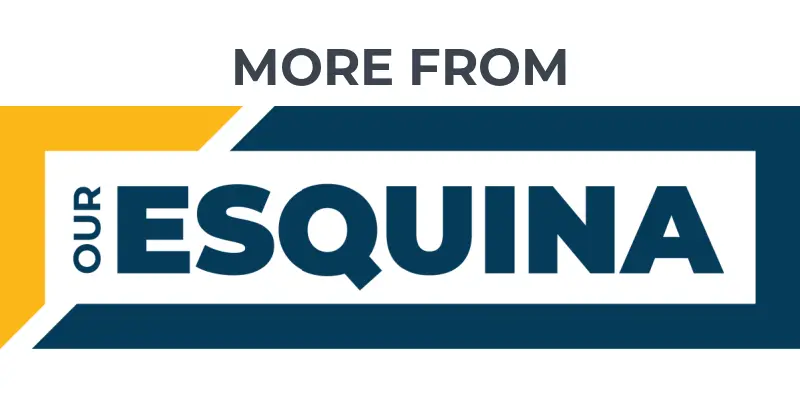 Dos a Cero: U.S. dominates Mexico again
Houston Dynamo FC land Mexico's Hector Herrera
Soccer riot in Queretaro, Mexico, leaves 22 injured
Maria Sanchez aims to inspire Latinas
Gerardo "Tata" Martino has failed to adapt his ideas, and that has led to predictability. The U.S. and Canada have dictated the way they want to play against El Tri because everyone knows that Edson Alvarez will be the lone pivot and that the only attacking will come from crosses into the box. 
Stubborn Tata Martino
The injuries to Chaka Rodriguez and Andres Guardado as well as the awful campaign Rogelio Funes Mori has had with the Mexico jersey have forced Martino to bring in other players.
Notably, Tata Martino added 20-year-old Santiago Gimenez and Monterrey full back Erick Aguirre to this roster.
It's likely that Martino doesn't integrate these players in the squad for today's game. He is a stubborn coach. He's been calling up four goalkeepers for every window but plays only one. 
Martino didn't call up the best left back on the team for the first half of qualifiers because the player refused to go to the Olympics. He followed up the loss to the U.S. in November with a loss in Canada.
Tata Martino then followed that up with a January window that can only be described as dreadful. A win tonight at Estadio Azteca, though, will secure a spot for El Tri among the top 3 for the CONCACAF qualifiers.
A victory will also get the foul taste of defeat out of many El Tri fans' mouths.
A loss could be disastrous
A loss, however, might mean the end for Martino with El Tri. Many were calling for his firing way back last summer after the Gold Cup final. 
As much as it stung, I didn't think it was necessary. I was confident someone who has been with Barcelona and Argentina could figure alternatives out. That faith hasn't been rewarded.
Being exposed by U.S. coach Gregg Berhalter, who gets out-coached by other CONCACAF managers, is not ideal. At this point it is a real detriment to having Martino at the helm of the squad.
A loss sends this team spiraling into the play-off spot. Fighting to reach Qatar becomes more worrisome. Martino cannot and will not survive that outcome, and he's more than aware of that fact.
We will just have to hope that he comes in with a better game plan and is quicker to react. If not, well, it was nice having you around.
Get the Our Esquina Email Newsletter
By submitting your email, you are agreeing to receive additional communications and exclusive content from Our Esquina. You can unsubscribe at any time.