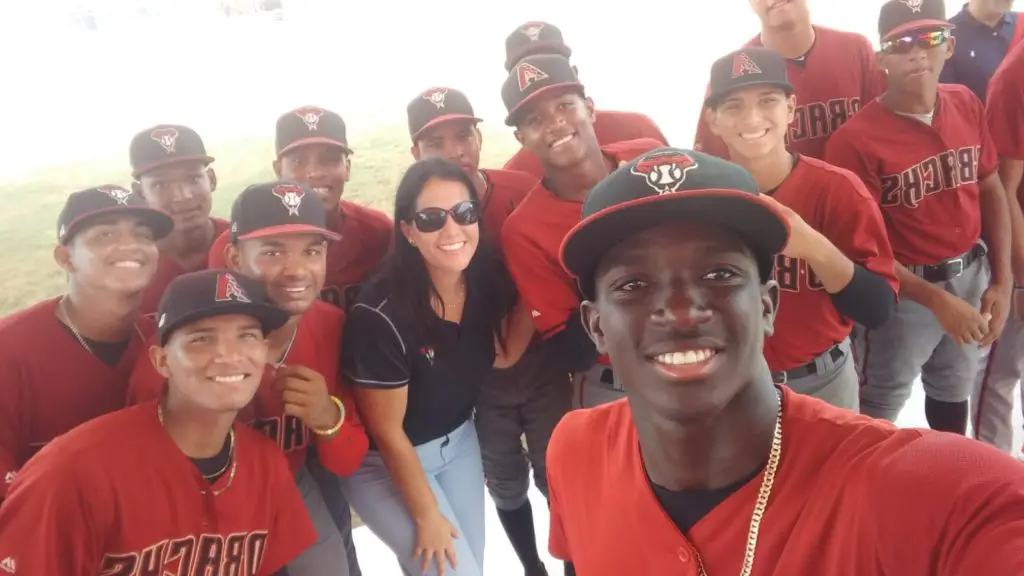 Mariana Patraca plotted path to DBacks through Dominican
Mariana Patraca keeps breaking barriers
Mariana Patraca felt a bit isolated soon after arriving in the United States. She had studied English growing up in Mexico City, but those lessons didn't help much when she enrolled at Miami Dade College on a softball scholarship.
Patraca's coaches and teammates spoke English too fast for her. She hoped a pair of teammates with surnames such as Hernandez and Garcia  would help. Those teammates claimed they didn't speak Spanish, but Patraca knew better, and the snubs cut deeply.
Patraca called home in tears. Her mother Beatriz Dibildox listened and then reminded her that she had been dreaming of that opportunity since she first fell in love with baseball as a 12-year-old watching the 1995 World Series.
"You've been fighting for this," Dibildox reminded her daughter. "You've been practicing hard and you've been dreaming about this, so don't quit."
Mariana Patraca followed mom's advice
Patraca stayed at Miami Dade College. Equally important, she has followed her single mother's advice while plotting a career that has helped her become the Arizona Diamondbacks' manager of international operations and scouting.
She is believed to be the first woman from Mexico to hold her position in Major League Baseball history.  
"I'm thankful that my mom was not like, 'Come home,'" she says. "That's why I think I've been growing and being successful because my support at home was always like, 'Go for it, keep going, nobody is going to be stronger than you.'"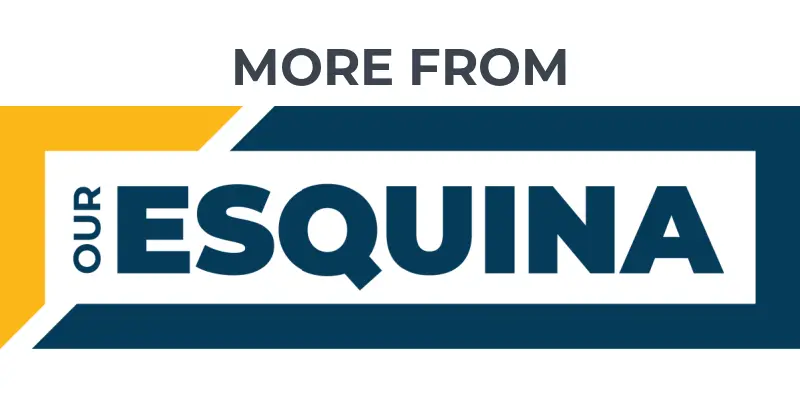 Patraca's story is similar to many of the Latin American players she has helped usher toward the majors during her career working in the Dominican Republic. She knows from experience how difficult it is for Latin American ballplayers to assimilate and adjust to life in a new country while trying to excel in sports. 
Rough start in Miami
The former Mexican national softball team anchor remembers being at softball practices at Miami Dade College and struggling to process what her coaches said. She built her English skills slowly one day at a time. 
"It was a process," she said. "Sometimes I remember myself at practices, and I didn't understand an instruction or a comment from a teammate. … I remember myself asking other players, 'What did she say? What did he say?'"
The graduate of the Universidad Nacional Autonoma de Mexico and Miami Dade College eventually served as a graduate assistant at Long Beach State. She wrote her Master's thesis on Major League Baseball's development of Latin American players. 
Dominican Republic opens doors
She was in the United States with a student visa as she finished her graduate studies at Long Beach State. She figuratively knocked on as many doors as she could with MLB organizations, but the clock on her student visa was ticking rapidly against her.
As she prepared to return to Mexico, she wondered if she could salvage her MLB dreams in the Dominican Republic.
It would be much easier to work in the Dominican Republic as a Mexican national. All 30 teams have baseball academies in the Dominican, and Patraca knew she could help. That's the circuitous route she could take on her journey to eventually earning a work visa in the United States with a big league club. 
She didn't know anyone in the Dominican Republic in 2015.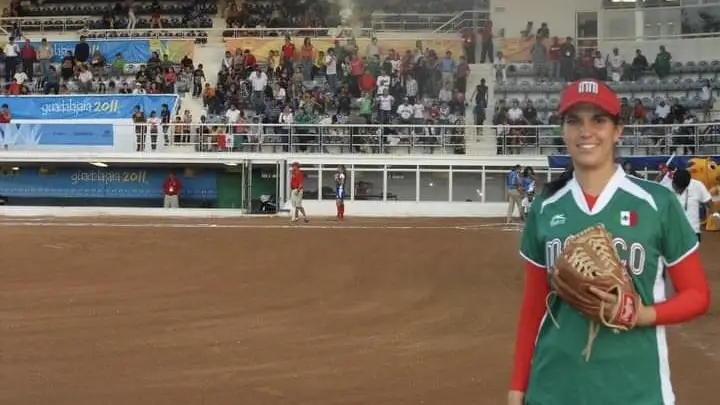 "I came to the MLB office and gave my resume to the director," she says. "I (also gave) my thesis from my master's, which actually was regarding all the Latino players, the acculturation process in the minor leagues.
"They shared it with the teams, and the San Francisco Giants hired me after three weeks. I sold everything in California. I just came to the DR and started a new life. Here I'm super thankful. They have opened the doors."
Mariana Patraca proud of El Tri
Patraca still gets goosebumps when she's asked about her 12-year career with the Mexican national softball team. She's a proud Mexicana. 
Patraca's smile grows wide, and her pride oozes with each word as she describes how she felt wearing the Mexican national team jersey and hat. 
She has fond memories of going to practice daily dreaming of the next Pan American Games or the next World Cup. Patraca would throw bullpens plotting how she would beat Venezuela or strike out the American player who took her deep in a previous at-bat.
"That feeling of, 'I want more, I want to represent my country,' is unique," she says.
Patraca continues to represent Mexico's green, white and red proudly. But there's also a special place in her heart now for the Dominican Republic and the island's people. 
The Dominican, after all, is where her baseball dreams thrived. She spent 11 months with the Giants' Dominican academy as the cultural development and education coordinator supporting the players' education program. 
The Diamondbacks hired her away from the Giants in January 2016 to serve as the Latin American administrator for baseball operations. Along the way, she also worked in the Dominican winter ball as Escogido's baseball ops administrator. 
Dominican bronze
The 12-year-old girl who once dreamed of playing for Mexico in the Olympics finally landed at the Olympics in 2021 at the Tokyo Games. There was a twist, however. She worked in baseball operations for Team Dominican Republic, which won a Bronze medal.
She has been in the Dominican Republic for the last seven years. Patraca is proudly part of that country now. 
"The D.R. opened the doors for me super wide," she said. "And I feel I like Mexico, but I feel like my heart has a lot of blue and red right now. The Dominican has been super good with me, especially as a Latina, a woman.
"When I came here I was younger. I went to Tokyo with the Olympic team, with the Dominican team and we won the Bronze medal so that was something that I always wanted to achieve as a player. I couldn't do it because baseball and softball wasn't in the Olympics for a couple years. So that was the only thing I had in my bucket list."
Many goals left
Actually, there are many more things to achieve on Patraca's bucket list. She is still chasing that World Series. It all started for her with that 1995 World Series, after all. 
She still rattles off the names of the players who prompted her to learn everything she could about baseball. Albert Belle, Jim Thome, Kenny Lofton. Soon after the Braves won the 1995 World Series, she began to spend almost every peso her mom gave her on baseball cards.
She started to learn baseball's rules, figuring out the difference between a fair and foul ball and a strike and a ball. She visited the Mexico City Tigres'  El Parque del Seguro Social almost daily.
"The players used to ask, 'Who's your dad? What are you doing here? Does your mom work here?' or something like that because I was there every single day," she said. "It was like love at first sight."
Mariana Patraca credits mother
Patraca's parents divorced when she was 5 years old. Her dad played a small part in her baseball-loving process. Her mom Beatriz, though, was the one who bought a small stool to catch Patraca's bullpen sessions daily.  
Mariana Patraca decorated her bedroom walls with posters of major league stars while her older sisters placed posters of music stars on their walls. Her sisters teased her and also complained that Mariana and her mom spent so much time together on softball.
Mariana Patraca never let her devotion to softball and baseball wane. Even now, she works with Robinson Cano's father in her free time helping Dominican girls play baseball.
Randy Johnson, the legendary lefthander who helped the Diamondbacks win the 2001 World Series, was one of the stars who caught Patraca's attention early. She had Johnson's poster on her wall in Mexico City.
Johnson is a special assistant for the Diamondbacks, so he and Patraca are colleagues now. During a staff meeting not long ago Patraca told Johnson how her sisters would tease her for having his poster on her wall. 
The Big Unit had Patraca get her phone out so they could take a selfie. He then encouraged Patraca to send that selfie to her sisters to tell them that, unlike them, she has a picture with one of the men on her childhood posters.
Mariana Patraca has arrived. 
Get the Our Esquina Email Newsletter
By submitting your email, you are agreeing to receive additional communications and exclusive content from Our Esquina. You can unsubscribe at any time.