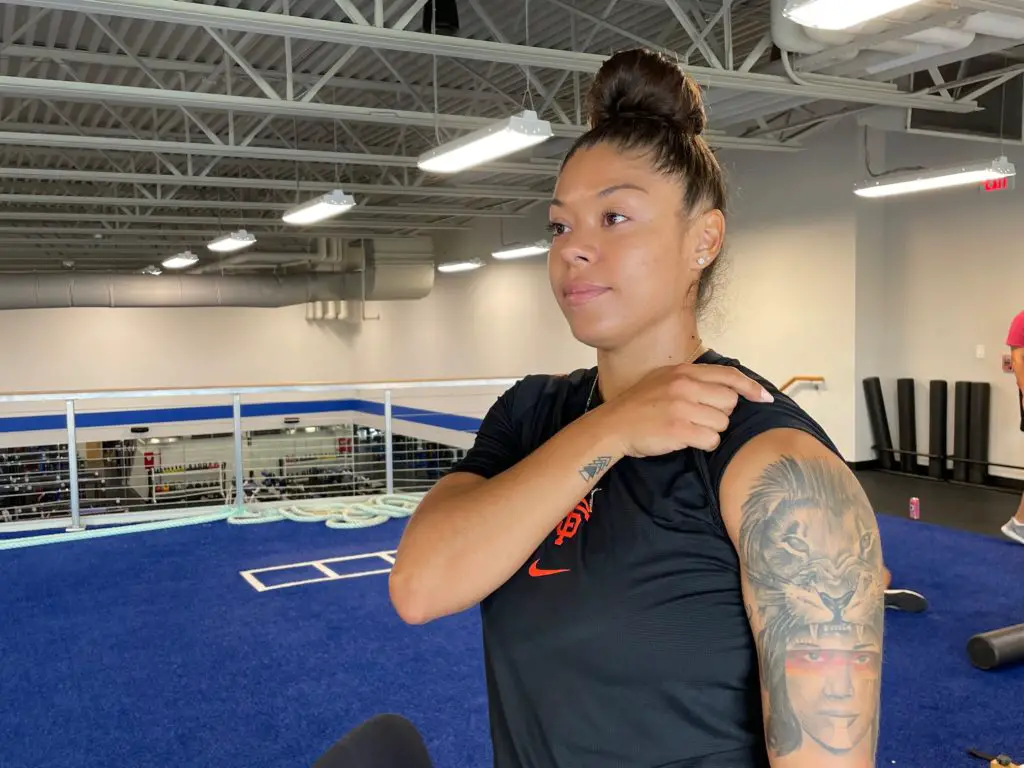 Andrea Nuñez aims to inspire women to chase baseball dreams
First Latina strength and conditioning coach in MLB history sees progress
When Andrea Nuñez interviewed to be the San Francisco Giants' strength and conditioning Latin America assistant coordinator, she sensed nothing to lose. To that point, she had already overcome many obstacles to become the first Latina strength and conditioning coach in Major League Baseball history.
She was born in Ciudad Juárez, Chihuahua, Mexico, one of the epicenters of femicide in Latin America. She relocated to the United States with her family when she was just six years old. Living in a two-bedroom guest house in Sunland Park, New Mexico, they had to start from scratch and embrace a new language and culture.
From there, Nuñez excelled academically and fell in love with sports. Earning academic and athletic scholarships, she obtained a college education. Juggling school, sports, internships, and full-time waitressing jobs, she was no stranger to hard work and dedication.
Her work ethic helped her become  a strength and conditioning coach for the Angels at the Rookie and Low A level. There, she spent three years and found a passion for baseball.
So when Nuñez interviewed with the Giants, she was ready to be 100% herself. She was qualified, experienced, and ready to take the next step.
"I was open; I was to the point; I was direct; I was me," Nuñez said. "So when they decided to offer me the job, I was very happy because I knew that I didn't have to act a certain way."
Andrea Nuñez exudes confidence
The Giants, Nuñez allowed her to do her job the way she wanted and become better at it. She attributes this to the fact that they trust her because she is right for the job.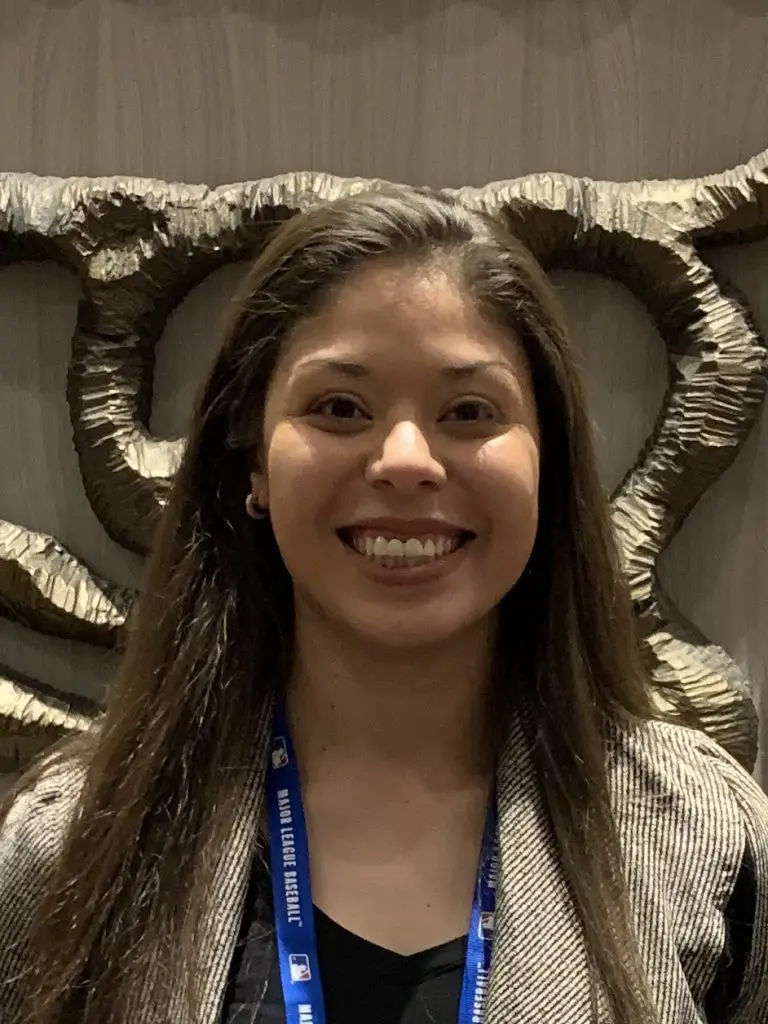 That's how she wants everyone to view women who occupy positions around MLB. From Rachel Balkovec, who was recently named manager in the New York Yankees' organization, to Jessica Mendoza, the first in-booth woman broadcaster to call an MLB game. All of these women are where they are because they are qualified, not because of their gender.
"I'm simply an assistant coordinator, and that's what these women are," Nuñez said. "They are their titles because they are really good at their jobs."
Unfortunately, she has learned that not everyone sees it this way.
During one game in the Dominican Republic, an umpire watched Nuñez as she walked off the field toward her office in the clubhouse. Disgusted, he asked one of the players why she was there. It baffled him to think that a team would hire a woman to coach a group of men.
It didn't bother Nuñez that this umpire would make these comments. Instead, she felt sorry for him. Just imagine the sad existence this man must live to be so troubled by her presence at a baseball game.
Nuñez provided advice to that player.
"That's not going to be the first or the last time you hear something like that," she remembers telling him. "And trust me when I tell you that they don't matter. Those words do not matter because they don't make me any less or any more."
Hoping to inspire Latinas
Nuñez hopes her story can inspire other women, especially fellow Latinas, to pursue their passion. 
In her mind, her story is not unique. There are many women out there with stories just like hers, but they are underrepresented in the figures we encounter in our everyday lives.
"I want (immigrants and Latinas) to know that I don't have this extravagant story and I'm not from outer space," she said. "My story sounds just like theirs, and for that same reason, I want them to realize that they can do what I've done and they can become the best that they can be."
Our society can grow to be more inclusive. We don't have to be surprised when the next CEO of a major corporation has an "ñ" or a tilde in her name. We won't need to celebrate the next mestiza or Afro-Latina doctor we see because she earned her place. She is qualified to be there.
Until that moment, we will continue to celebrate women like Andrea Nuñez, Rachel Balkovec, Alyssa Nakken, and others. They're women blazing trails to a better, more inclusive tomorrow.
Get the Our Esquina Email Newsletter
By submitting your email, you are agreeing to receive additional communications and exclusive content from Our Esquina. You can unsubscribe at any time.