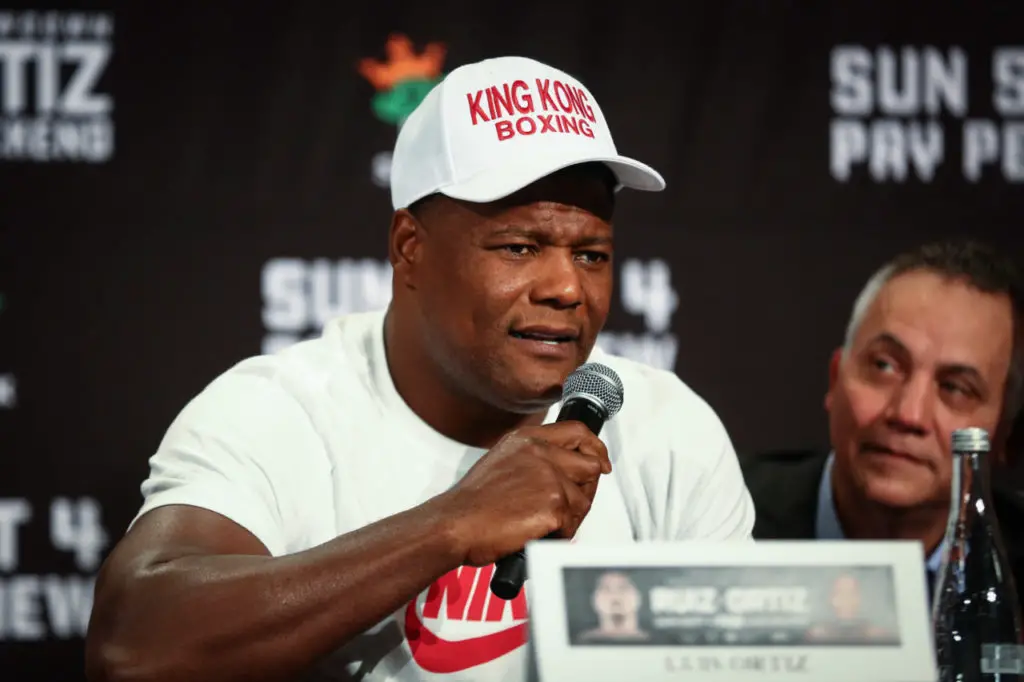 Luis Ortiz is full of King Kong smack talk
Aging heavyweight Luis Ortiz predicts knockout against former champ Andy "Destroyer" Ruiz Jr.
Old King Kong is still talking smack. Even at 43 years old, Luis Ortiz still packs a powerful punch with his trash talk. The Cuban heavyweight continues to predict a knockout when he faces Andy Ruiz Jr. on Sunday in Los Angeles.
Ortiz reiterated his vow to knock out the former heavyweight champion at Crypto.com Arena. He goes even further to say that there will be a knockout either way Sunday in the FOX Sports PBC Pay-Per-View main event. 
"Either he knocks me out or I knock him out," Ortiz said Thursday in Los Angeles. "A knockout in boxing is the best thing in sports. This is going to be an exciting fight. One of us is going down, and I'm making sure it's Andy."
Both men are trying to re-establish their championship hopes at the tail end of their careers. Ruiz Jr., the first heavyweight champion of Mexican descent, will celebrate his 33rd birthday exactly one week after this fight.
Luis Ortiz defies age
Ortiz is even older, much older. The 6-foot-4 Cuban southpaw celebrated his 43rd birthday in March. 
Yet, you wouldn't know it by his bold predictions before the WBC Heavyweight Title Eliminator. 
"I don't pay attention to the odds,"  Luis Ortiz told the media Thursday at the JW Marriott L.A. Live. "Boxing is such a great sport, because you come in with an idea of what you're going to do, and it changes right away when you're in the ring."
Ortiz is 33-2 in his career with two losses, both against heavyweight champion Deontay Wilder. King Kong first fought for Wilder's belt on March 3, 2018. That grueling fight was relatively close until Wilder beat Luis Ortiz with a TKO in the 10th round.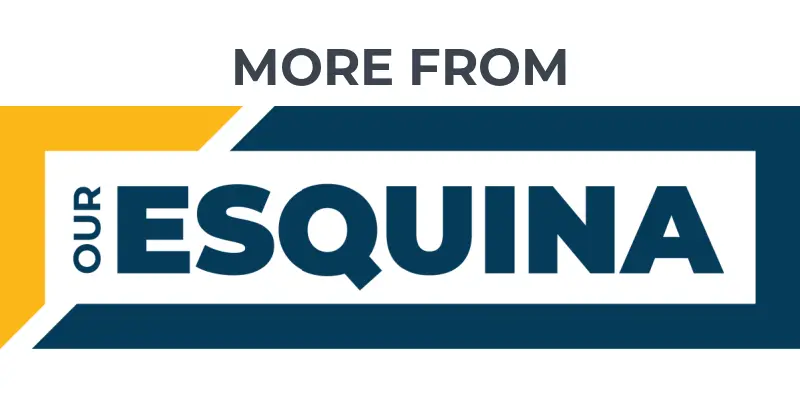 Lots of Latino college football talent in 2022
Joenel Aguero leads Latino All-America team
Micheladas El Gordo founder's story's bittersweet
El Tri jersey honors Mexico's indigenous roots
Ortiz won his next three fights to earn another shot at Wilder's belt, but he wasn't as competitive in the next fight. Wilder won the rematch with a devastating knockout in the seventh round on Nov. 23, 2019.
Climbing back
Now Ortiz is trying to climb back into contention. He has won his last two fights, but he has fought only twice since 2019. 
"The only thing I know how to do is box ever since I was a kid in Cuba and had to fight for my lunch money," he said. "I'm ready for this because this is all that I know."
Ruiz isn't quite as willing to predict a knockout. Nonetheless, he is doing his part to promote a fight that should make him the crowd favorite among Los Angeles' large Mexican and Mexican American fan base.
The first time Ruiz saw Ortiz fight in person, his dad Andy Sr. told him that he would fight the Cuban one day. That prediction will come true Sunday in Los Angeles.
Clawing back
Ruiz (34-2) was on top of the heavyweight division for six months after his shocking upset over Anthony Joshua in 2009. Unfortunately for him, he lost the title six months later to Joshua.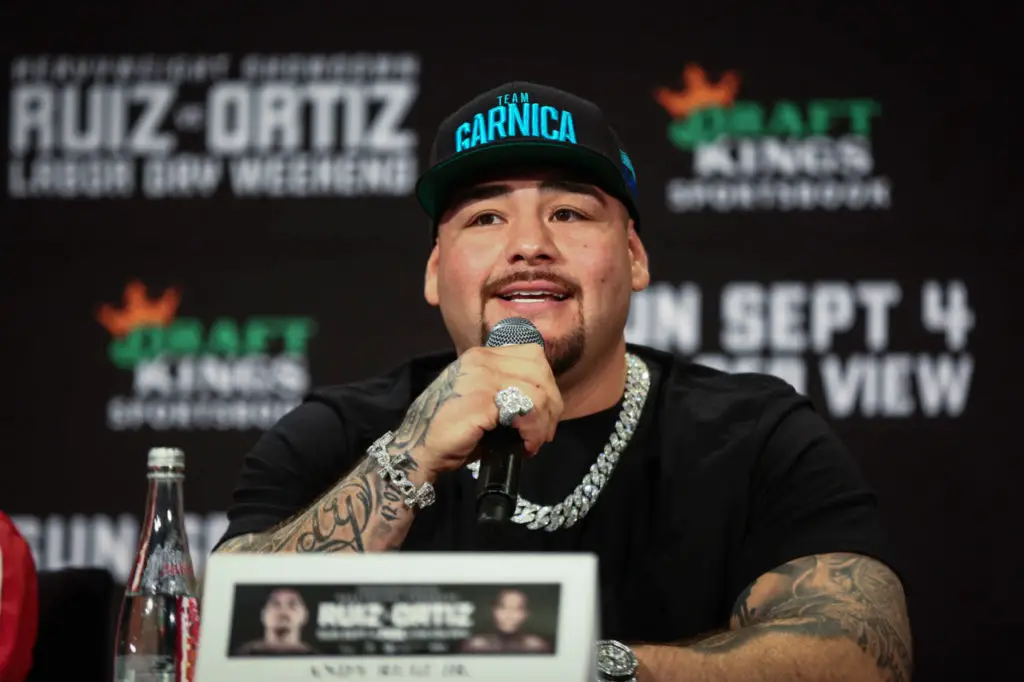 Almost three years after Joshua handed Ruiz his first defeat on Dec. 7, 2019, Ruiz appears to be in the best shape of his life. He looks like a heavyweight boxer instead of a heavyweight construction worker. 
Ruiz even appears to have a six pack one couldn't find on his pudgy body in the past.
"I'm trying to make a big statement, not just for the fans, but for myself," he said. "Losing all those titles that I won broke my heart. This is another chance for me to become champion and I don't want to lose it. I want to take full advantage of it and do my best.
"His plan is to try to knock me out but we've trained really hard. If it goes the distance, we trained hard. I'm ready for anything he brings to the ring. Everyone wants a knockout, but if you look for the knockout, you make mistakes and pay the price. That's what we'll be waiting for."
Get the Our Esquina Email Newsletter
By submitting your email, you are agreeing to receive additional communications and exclusive content from Our Esquina. You can unsubscribe at any time.