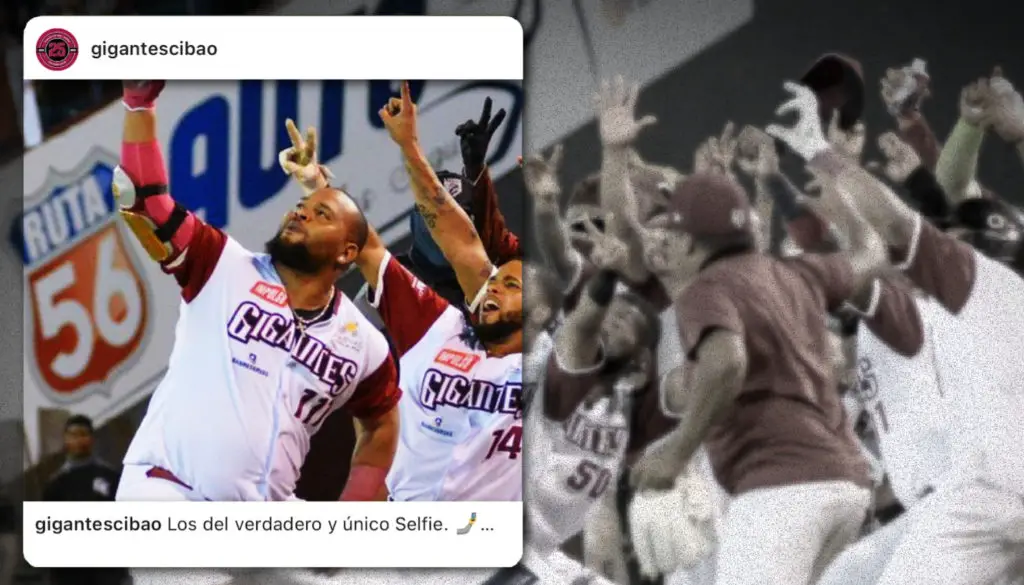 Liga Dominicana: A swagger blueprint for MLB
There's no shortage of swagger in the Dominican Winter League.
Flavor. Seasoning. Swagger – Liga Dominicana. Sabor. Sazon. Flow.
Aside from immense talent, these are all words and phrases Latino ballplayers use to describe what they bring to the world of Major League Baseball. 
There is no better example of this than in La Liga Dominicana, the Dominican Winter League. Here the competition is fierce and the flaunt game is at its finest.
As a Dominican-American, I'm familiar with the reputation we have of being amiable. It is rare when we don't find a reason to have 'un corito sano," little celebrations.
If you have been following the Gigantes del Cibao this winter, then you know what I'm talking about. With players like José Siri and Marcell Ozuna leading the way, the Giants have found any excuse to celebrate.
In fact, they have embraced Ozuna's selfie celebrations, applying them to many of their home run trots. Whether it be an inconsequential second-inning blast or a walk-off, the swagger is on full display.
It's all in good fun in La Liga Dominicana
If you stare at a home run ball for too long in the big leagues, you might find yourself getting plunked in your next at-bat. In the Dominican Winter League, a home run trot might last an eternity. But it's understood – on all sides – that it's all in good fun.
Take this recent home run celebration (above) by the Atlanta Braves' Ozuna. It took Ozuna approximately 40 seconds to round the bases after a second-inning home run.
To put this in perspective, the average home run trot in MLB lasted about 23 seconds this past season.
How did his opponents, the Aguilas Cibaeñas, respond? The following day, Cuban pitcher Yunesky Maya snapped a celebratory selfie after retiring Ozuna on a pop fly in the fourth inning
No words were exchanged between dugouts. No bench-clearing brawls. Ozuna simply reminded Maya that the score was 1-0 and returned to his bench, where his teammates laughed and cheered.
To the victor go the spoils
There's a phrase in the Dominican that says, "El que gana es el que goza." The one who wins is the one who rejoices. Home runs are met with little celebrations. Victories are met with long and intricate – rehearsed even – dances.
Even future Hall of Fame slugger Albert Pujols joined in on the fun this season. After Pujols drove in the winning run for the Leones del Escogido in one game, the entire team returned to the clubhouse. That's where the three-time MVP played the role of an undertaker.
Pujols, who is nicknamed "The Machine," would never be caught doing this type of celebration in MLB. Opponents would take offense to it. The storyline would shift from celebration to controversy.
How will the opponent respond? Did Pujols and his teammates go too far?
This isn't the case in Dominican baseball.
MLB should take notes. As the game wanes in popularity in the United States, MLB teams should understand that personalities bring "El Flow," like José Siri, who shimmies at called strikes, like Juan Soto, and stutter-step around third base on a home run trot, like Fernando Tatis Jr.

Those types of personalities will save baseball.
It's time to just let the kids play.
Get the Our Esquina Email Newsletter
By submitting your email, you are agreeing to receive additional communications and exclusive content from Our Esquina. You can unsubscribe at any time.