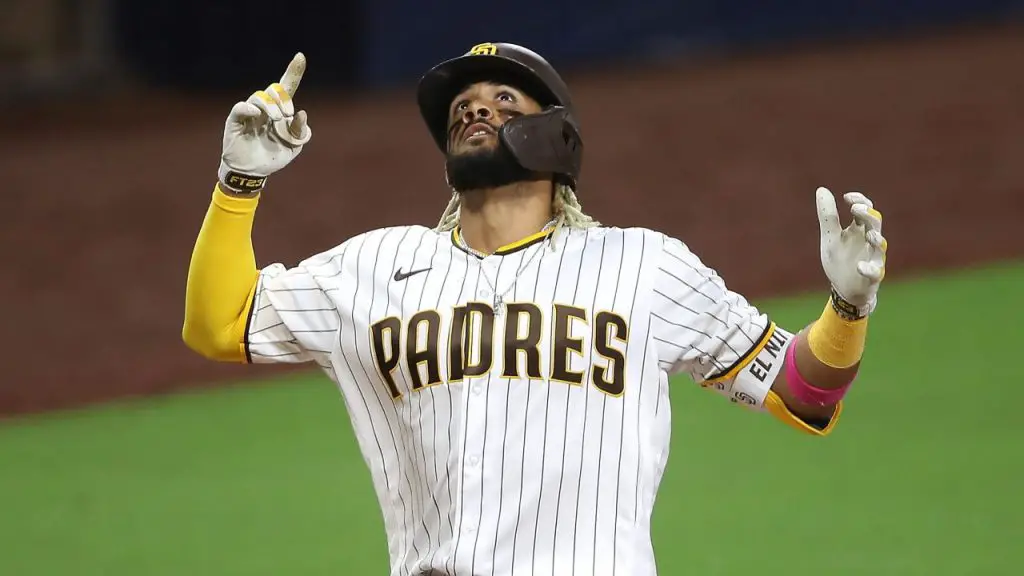 Fernando Tatis Jr. Padres' Extension Another Good Sign for Baseball
San Diego Padres shortstop Fernando Tatís Jr. is already the face of baseball. Now, he'll be paid like it too.
The baseball universe could not contain itself when it learned that the San Diego Padres locked up Fernando Tatís Jr. long term. Not only is he the new face of MLB, he is being handsomely rewarded for it with a 14-year, $340MM.
It's not the norm to see an organization rush to secure a player with just 558 at-bats to such a long-term deal. However, if the last year has taught us anything, it's that Tatís isn't your ordinary baseball player.
For example, the time he swung at a 3-0 pitch with the bases loaded and his team leading last summer. A conversation regarding baseball's unwritten rules immediately ensued and, for the first time in memory, the overwhelming consensus seemed to be that the rules were not good for the game.
At the time, that was a good sign that the game was ready to evolve into the 21st Century. It also initiated a new era in MLB, led by none other than Tatís Jr. himself.
On top of the 22-year-old Dominican being immune to that somewhat ridiculous criticism. Since the grand slam, he's been a marketing sensation. He was named by Topps as the No. 1 card for the 2021 Series, is featured in Gatorade's "Bolt24" commercials, and will have his face plastered on the cover of the popular "MLB: The Show" video game.
A Win-Win Blueprint
All of this could not have come at a better time for baseball, which has been waning in popularity. It also provides a blueprint for teams who want to lock up their young stars to long-term deals.
Though 14-years, $340 million seems like a lot, it amounts to only an annual average value (AAV) of around $24.3 million. This is actually less than the $25 million annual average value George Springer received a month ago from the Toronto Blue Jays.
Additionally, it means that Fernando Tatís Jr. might earn less in his career than, say, Álex Rodríguez. Overall, A-Rod earned around $455 million and retired at age 40.
By the end of Tatís' deal, he'll be 35 with about $341 million in career earnings.
For a team like the Washington Nationals, Tatís' deal may have laid the groundwork for a potential deal with another young star: Juan Soto. A long-term, big-money deal with a reasonable AAV.
It provides the financial security a player wants while also giving the team the flexibility to move the player down the line if need be.
It's really a win-win on both sides.
Get the Our Esquina Email Newsletter
By submitting your email, you are agreeing to receive additional communications and exclusive content from Our Esquina. You can unsubscribe at any time.