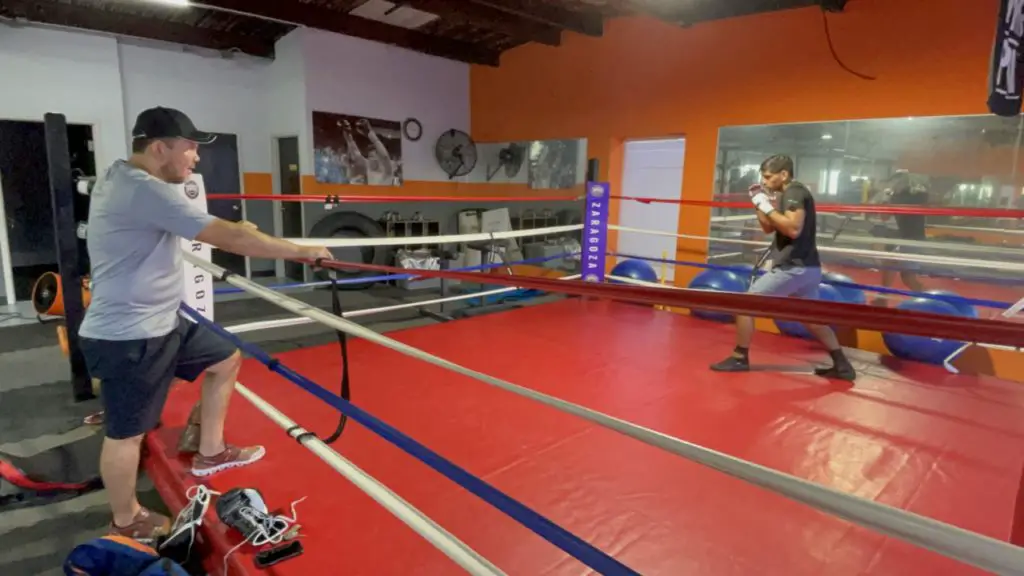 Giovanni Marquez prepares for third pro test
Giovanni Marquez takes next step in pursuit of eventual title
HUMBLE, Texas – As Giovanni Marquez shadow-boxed inside the ring, his world champion father Raul whispered instructions Tuesday morning. The advice could hardly be heard above the buzz of the multiple fans at Raul Marquez's gym in the Lake Houston area, but the instructions were meant more to reiterate messages that have already been driven home.
El Diamante's son is preparing for his third professional fight in his quest to follow his father's world champion footsteps.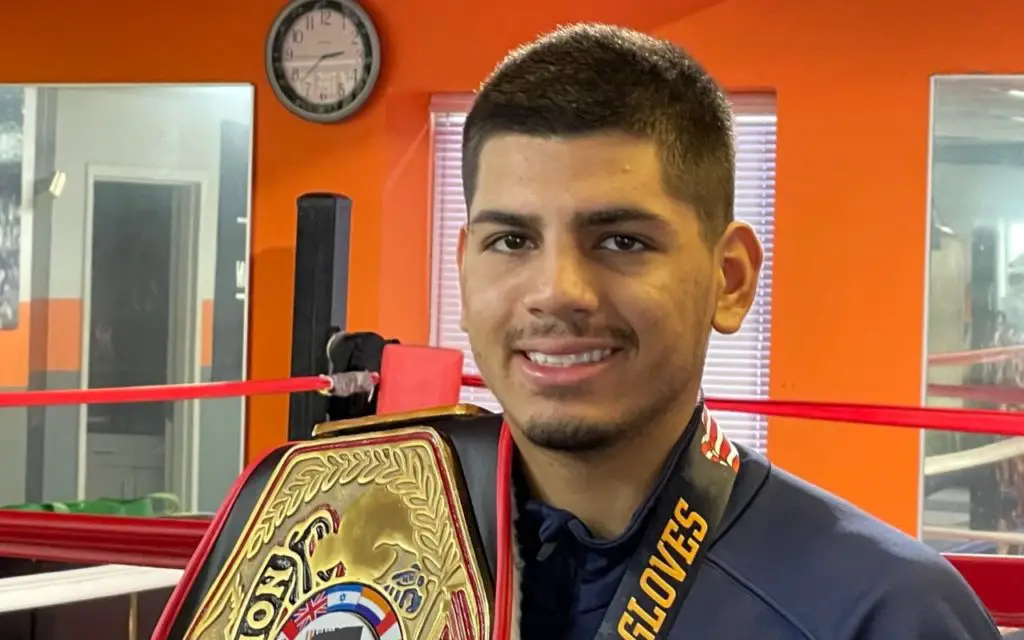 Giovanni Marquez, 21, is headed back into the ring Saturday night at the Bayou Event Center. He'll face veteran journeyman William Marcell Davis, 36, in a junior welterweight fight. 
At this point in his career, Marquez is focused on remaining undefeated and showing improvement. Only a year ago, Giovanni was still an amateur more than a week away from winning the 151-pound national Golden Gloves title. 
Lessons learned
"What I learned is I can handle this," he said of his first two pro fights. "My first professional fight there was a lot of media coverage, a lot of cameras, on a fairly large stage for a professional debut. I handled that well.
"In my second fight, I fought in front of my home crowd, which was a loud, rowdy crowd. I handled that well. It just gave me more motivation to get the job done."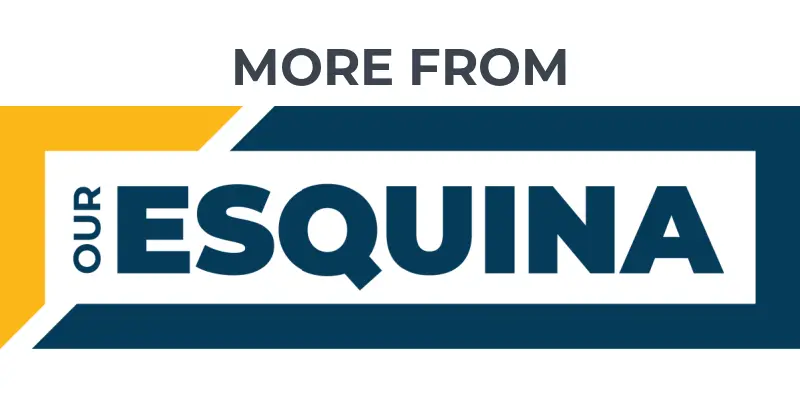 Giovanni Marquez shows power, honors roots
Astros legend Jose Cruz turns 75 years old
Vin Scully: English as Second Language teacher
The younger Marquez made his professional debut on March 11 on Showtime. He earned the decision. Then he delivered his first professional knockout on June 11 in Houston against journeyman Ariel Vazquez.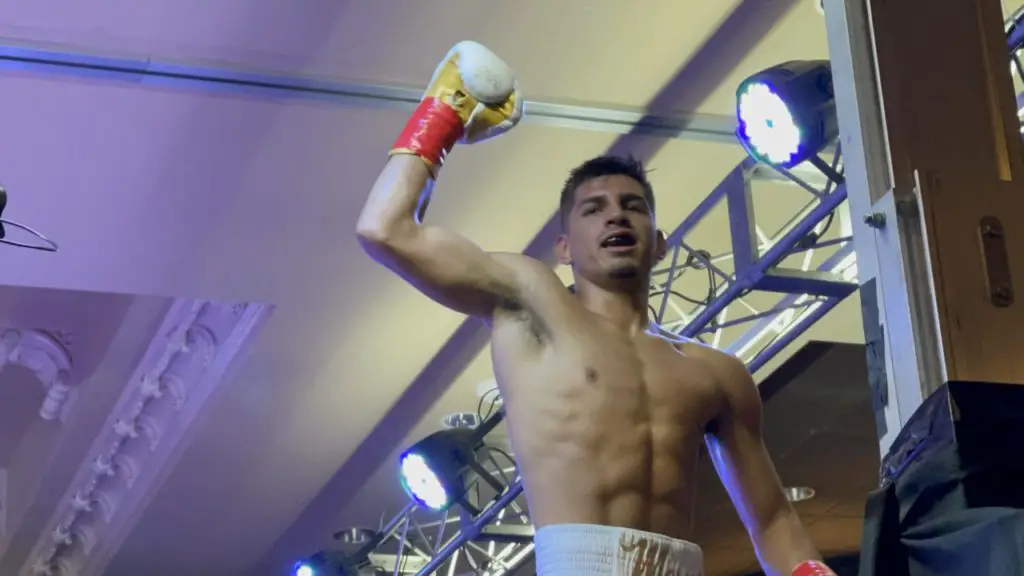 "Well, it's just the process of bringing up my son the right way," Raul Marquez said. "Everybody should know that we're not ready for King Kong yet. It's throwing different styles at him. 
"His first fight on Showtime he fought an undefeated guy. Obviously the guy didn't want to lose. He was a boxer-puncher. He was a decent fighter. Of course when you fight on Showtime you're not going to fight a guy who is going to come down and lay down. It was a good learning experience for him."
Embracing the process
Giovanni's pro debut helped him learn to be patient. In his second fight, Marquez dealt with a rugged veteran who wasn't afraid to come at him.
Now Giovanni will be tested by the southpaw from Memphis, Tenn. Giovanni's first pro bout against a lefty has given the lefthanded Raul Marquez an opportunity to use his experience in the ring to prepare his son. 
If history is an indication, Davis isn't going to stand in front of Giovanni. Davis is likely to move around the ring more than Marquez's first two pro opponents. 
"You throw different styles at Giovanni," said Raul Marquez, a member of the United States' 1992 Olympic boxing team. "That way when he does get tested down the line, he's able to adjust. … Whatever styles he gets down the line he has been accustomed to or seen those styles in the fights we're bringing him up on right now."
Giovanni Marquez embraces hometown crowd
Marquez's second fight in his hometown should be a big draw for the Next Fight Up Promotion card. Tickets will be available on the Next Fight Up website and at the Bayou Event Center door.
The main event will be the NABF super featherweight title fight between Eridson Garcia (16-0) and Houston's Gabriel Smith (11-2-1). 
Houston's Luis Acosta (12-1) also will be on the card, which features a women's super lightweight bout between Jessica Camara vs. Simone DaSilva of Brazil. Giovanni Marquez promises to walk into the ring to the late Vicente Fernandez's Los Mandados, the same song that his father and older brother used to walk into the ring during their careers.
"It's super exciting to fight in front of my home crowd," Giovanni said. "We have a lot of friends, family that come out to support. I appreciate all of them. I hope they continue to support us. Having that extra motivation is just going to help me perform to my best."
Get the Our Esquina Email Newsletter
By submitting your email, you are agreeing to receive additional communications and exclusive content from Our Esquina. You can unsubscribe at any time.