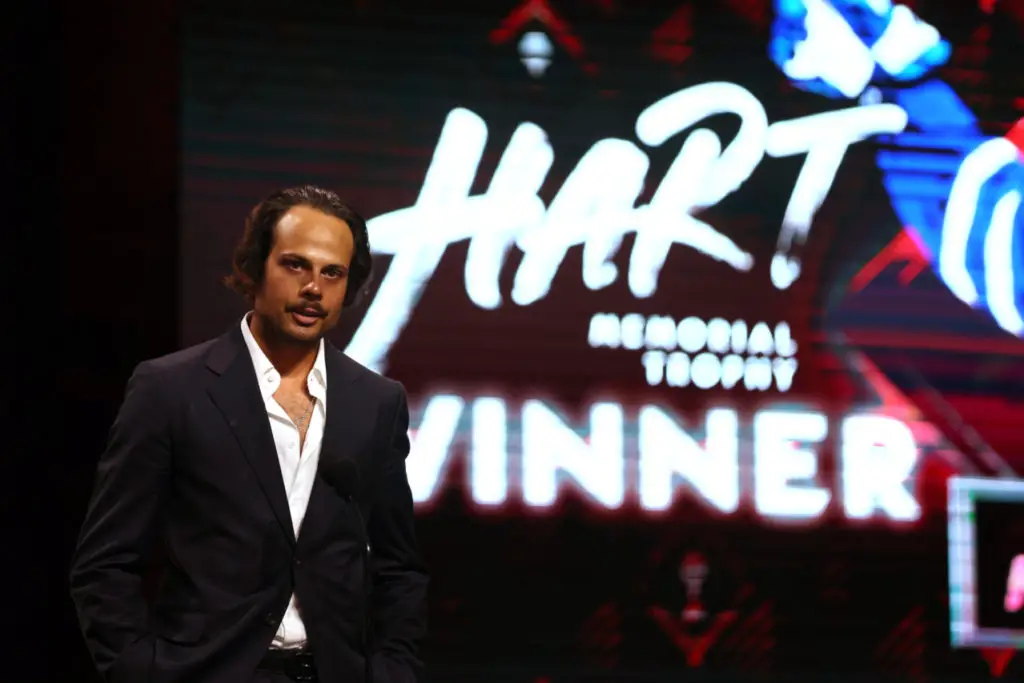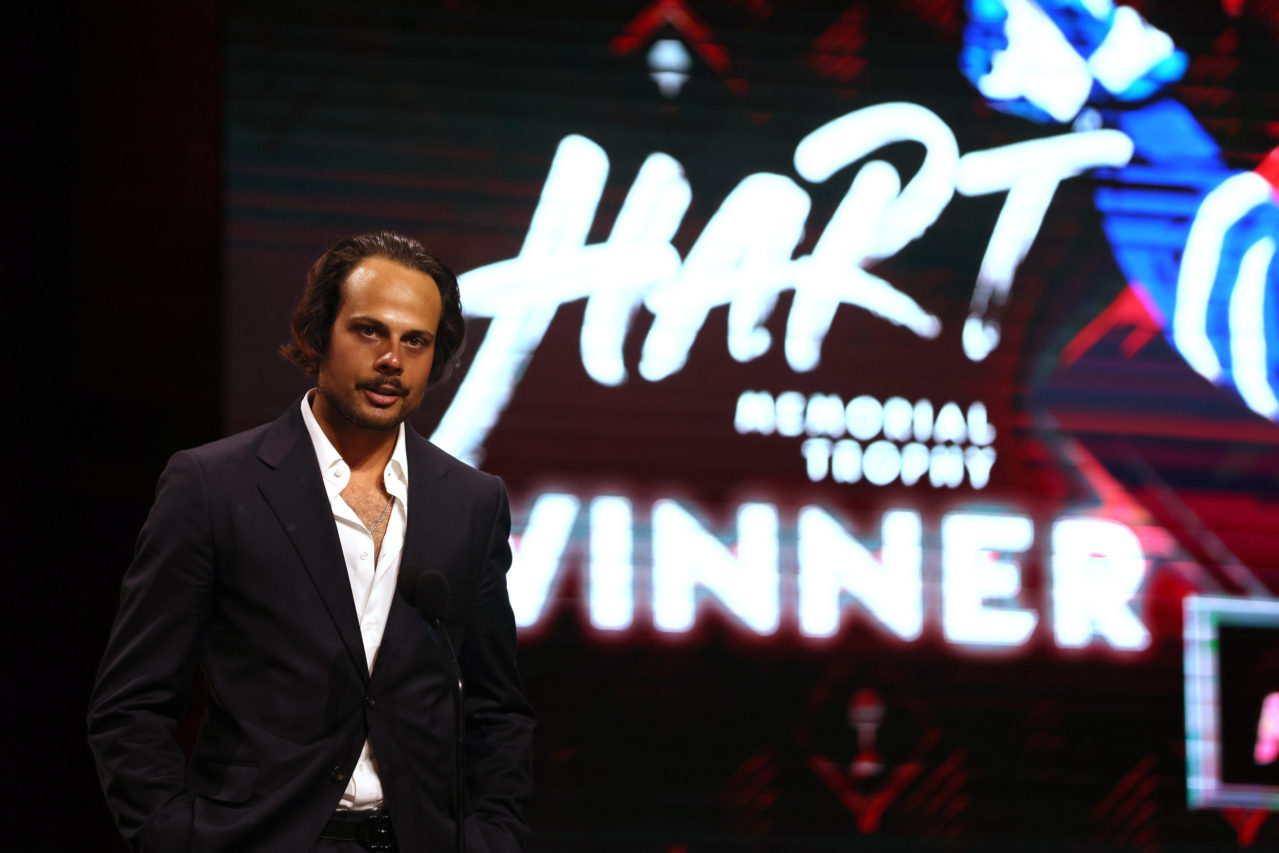 Auston Matthews joins Ted Williams on short MVP list
Auston Matthews becomes first Latino NHL MVP.
Auston Matthews won more than just the Hart Memorial Trophy as the National Hockey League's Most Valuable Player on Tuesday. The Toronto Maple Leafs superstar also made history as the first Latino MVP in NHL history.
He also became only the second Mexican American to win an MVP in one of America's Top 4 sports leagues.
Matthews joined Ted Williams as the second Mexican American to win an MVP in one of the top four American sports leagues. Even if Major League Soccer is taken into consideration, only three players of Mexican descent have won MVP awards in America's five major leagues.
Matthews' father Brian was born in the United States. His mother Ema was born in Hermosillo.
He is also similar to Williams in that regard. The Splendid Splinter's mother was of Mexican descent. Williams credited his Mexican uncles with teaching him how to hit when he was growing up in San Diego.
Auston Matthews adds to Maple Leafs rich history
"I think it's a tremendous honor to wear the blue and white and represent the city of Toronto and wear the Maple Leaf every night," Matthews told NHL.com during the awards ceremony. "The guys that have come before us and just the history that's embarked on this organization, it means a lot. 
"So anytime you get your name mentioned in history in an organization like that, it's definitely pretty special and something I don't take for granted."
The Hart Memorial Trophy is determined by the Pro Hockey Writers' Association. The NHL Players' Association also voted Matthews as the Ted Lindsay Award winner, which goes to the league's most outstanding player.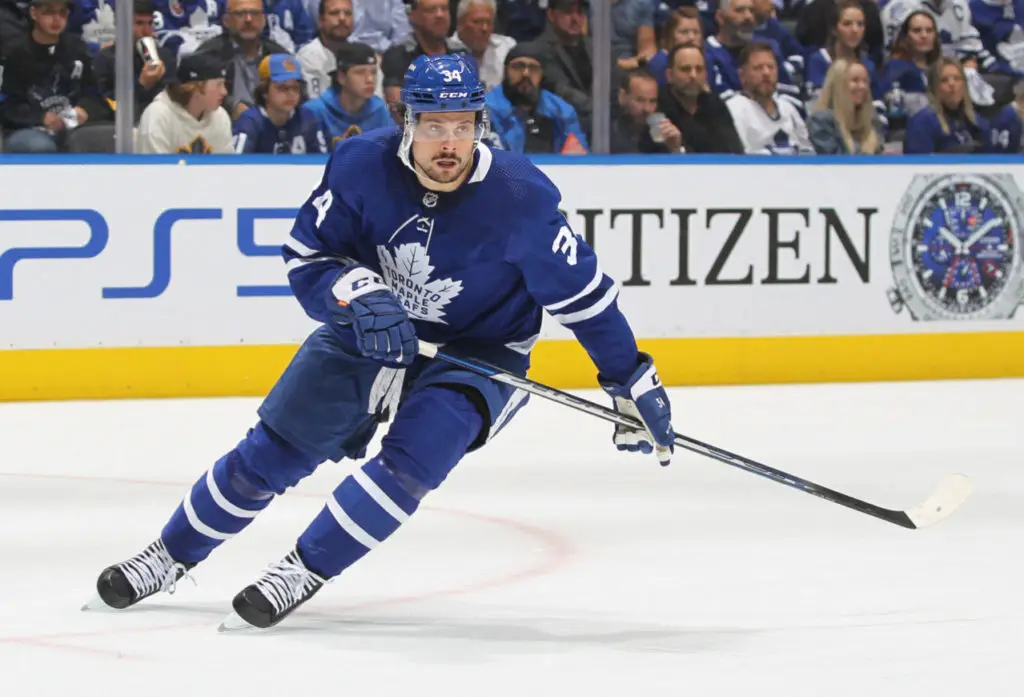 Matthews set the Maple Leafs single-season goal-scoring record while becoming only the fourth player in the storied franchise's history to reach the 50-goal mark.
Combined with his 46 assists, Matthews had 106 points this season. His 60 goals this season are tied for the most goals in a season by an NHL player born in the United States.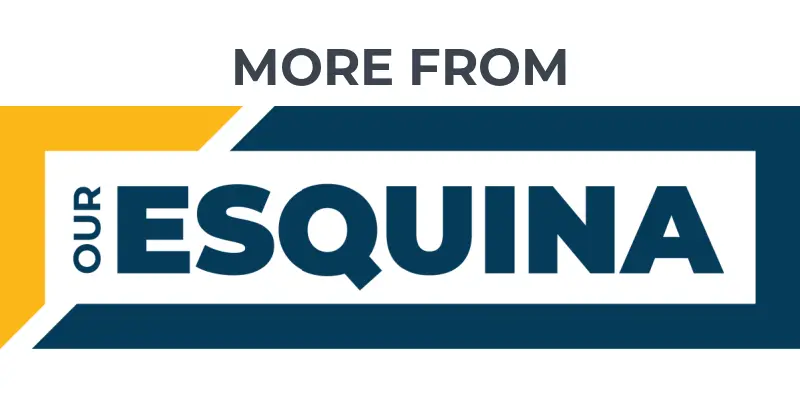 Grateful for family support
He thanked his parents during the NHL Awards presentation in Tampa, Fla., after receiving the Hart Memorial Trophy.
"My family, again, I love you guys so much," Matthews said. "It means the world to me to have you guys here. I know Father's Day was a couple days ago, but Brian this one's for you."
The National Football League and the National Basketball Association have never had a Latino win an MVP Award. Major League Baseball has had many Latino MVPs in the National League and American League.
Yet, there hasn't been one of Mexican descent in 73 years. The Hall of Famer nicknamed "The Greatest Hitter Who Ever Lived," won his last of two AL MVP Awards in 1949 with the Red Sox. 
Although 1979 co-NL MVP Keith Hernandez of the St. Louis Cardinals was nicknamed Big Mex, he actually had no Mexican blood. The superstar first baseman and New York Mets broadcaster is of Spanish descent.
Mexico native Carlos Vela was the 2019 MLS MVP. Auston Matthews was born in California and raised in Scottsdale, Ariz. He visited his mother's hometown and ranch often as a child.
"We always enjoyed it, my sisters and I going down there and just spending time with them," Matthews told NHL.com in 2019. "It's obviously different scenery."
Now, there's also a different scenery in the NHL history books thanks to the first Mexican American to win the Hart Memorial Trophy. Matthews and Williams share a special place in the history books. And it is always a major accomplishment in American sports to be mentioned alongside Williams. 
Get the Our Esquina Email Newsletter
By submitting your email, you are agreeing to receive additional communications and exclusive content from Our Esquina. You can unsubscribe at any time.