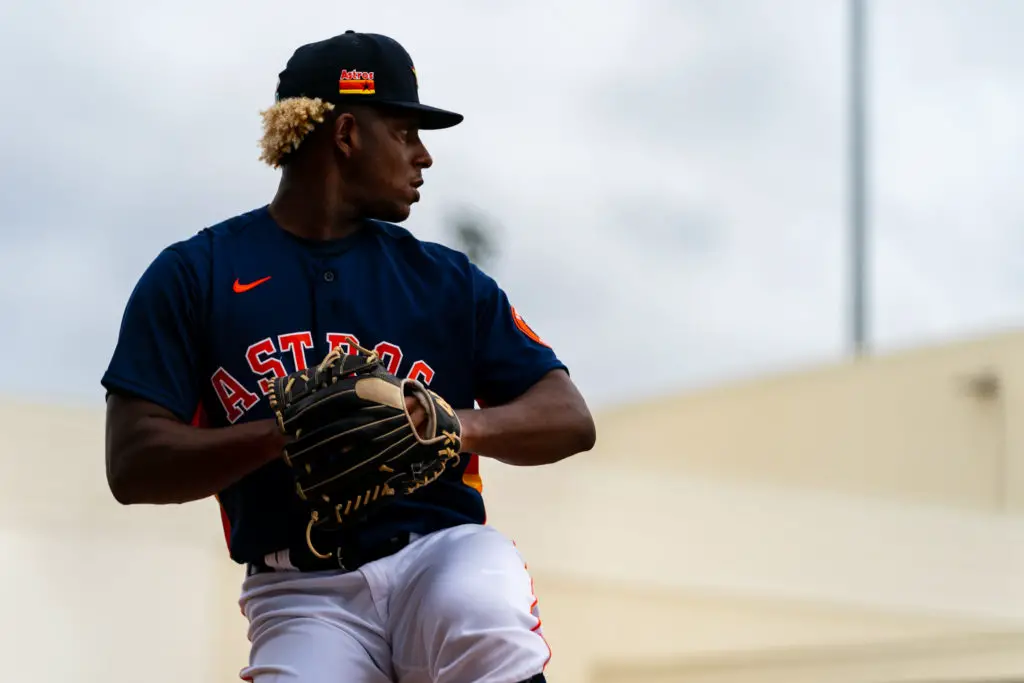 Astros late bloomer Ronel Blanco ignored naysayers
From car washer to big leaguer
WEST PALM BEACH, Fla. – Ronel Blanco vividly remembers the naysayers, and there were many. The Astros' hard-throwing righthander remembers all of them. The older he got, the more people doubted his major league potential.
Blanco had been an outfielder growing up in the Dominican Republic, but he couldn't hit his way off the island. The 6-foot righthander from Santiago, D.R., then flashed some power in his arm. 
He went to the Mets' Dominican academy in hopes of securing a contract. They passed. The folks at the Yankees' academy also took a look at him before declining to sign him. Blanco's luck wasn't any better when he went to the Pittsburgh Pirates' and Tampa Bay Rays' academies.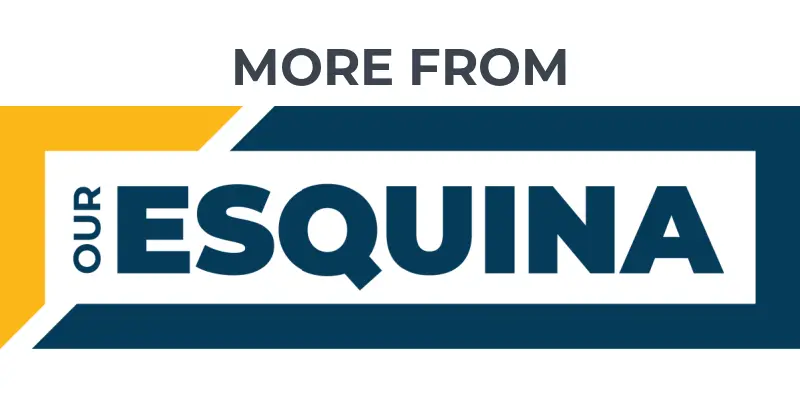 Jeremy Peña ready to make name for himself
Jeff Bagwell, Craig Biggio still give back to Astros
2022 Fantasy Baseball Rankings: Top 50 outfielders
He was already 22 years old and running out of options when he pitched in front of an Astros scout. Fortunately for him, then general manager Jeff Luhnow was open to signing players who were older.
The Astros took a relatively inexpensive gamble that Blanco could reach the majors. They gave him a $5,000 signing bonus in 2016, one year after giving a then-21-year-old Framber Valdez a $10,000 bonus.
Ronel Blanco older than most prospects
When he signed with the Astros, Blanco was six years older than Major League Baseball teams prefer when they sign amateur free agents from Latin America. 
"Many people would tell me I wouldn't get there," said Blanco, 28. "They would ask me why I was trying. But that filled me with motivation to show them that they're wrong. I remember that well."
Six years later, Blanco has almost secured a spot on the Astros' Opening Day roster. He reached the majors in the same year Valdez secured his first Opening Day start. 
Blanco steadily worked his way up the Astros' farm system. He reached Class AAA Round Rock in 2019. The COVID pandemic stalled his progress in 2020 when the minor league season was canceled. But he pitched 4 ⅔ innings in the Dominican Winter league with Estrellas de Oriente from San Pedro De Macoris.
He then settled in at Class AAA Sugar Land last season. Blanco was 5-3 with a 3.40 ERA with 22 saves last season with the Skeeters, allowing only 17 earned runs in 45 innings. 
Strong winter ball performance
Ronel Blanco was 4-0 with a 0.50 ERA while giving up only six hits and one run over 18 innings in 17 games with Estrellas de Oriente this past winter.
"I liked Blanco long before this," Astros manager Dusty Baker said at the start of the Grapefruit League. "He's mature. I heard he didn't give up anything in winter ball, which is tough to do. He's in the mix big time."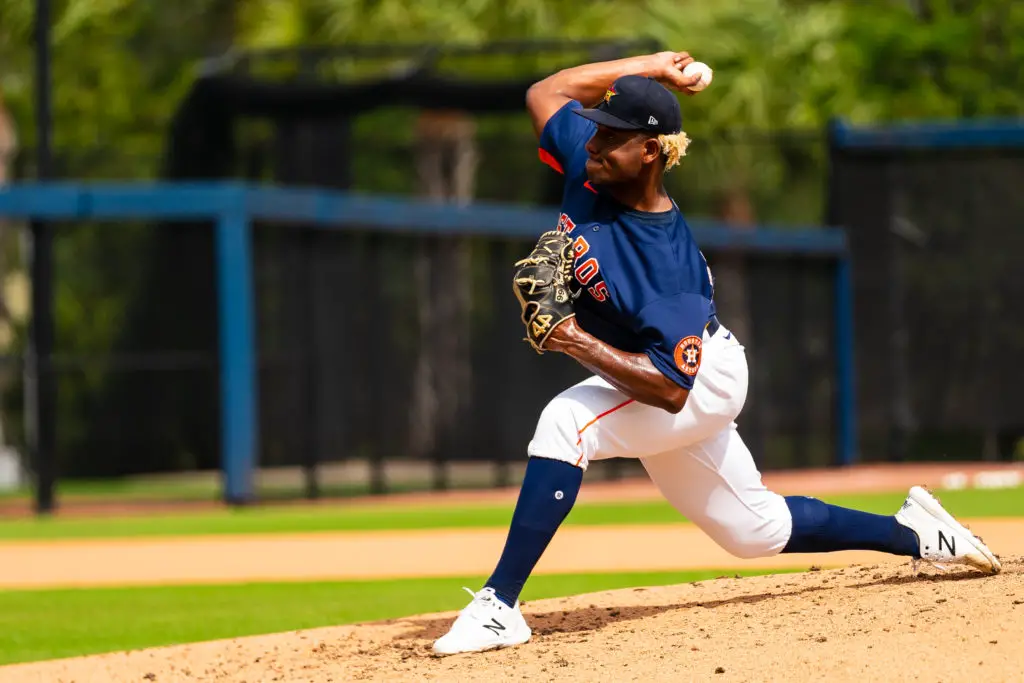 All it takes is for one team to believe in you. For Blanco, the Astros were that team.
He drew the Astros' attention with a 94-mph fastball during that crucial tryout, prompting an invite to another tryout with the club. Blanco then hit 95-mph on the radar at the Astros' academy, securing his contract. 
They didn't give him a life-changing signing bonus. But that's not the point. The Astros merely gave him the opportunity 29 other big league clubs didn't think he deserved.
Blanco was already older than 2015 American League Rookie of the Year Carlos Correa when he signed in 2016. He was working part-time at a car wash in the Dominican Republic to help support his single mother Maria at that point in his life.
Now, he's on the way to Anaheim to open the season with the Astros. He's one of the oldest rookies in baseball, and he's grateful.
"I visited like five academies," Blanco says. "They would all tell me they'd get back to me if they'd see me again, but they never did. The one that gave me the opportunity was the Astros. I saw it as an opportunity, a new opportunity and that helped me a lot in my life."
Ronel Blanco got one opportunity, and he capitalized.
Get the Our Esquina Email Newsletter
By submitting your email, you are agreeing to receive additional communications and exclusive content from Our Esquina. You can unsubscribe at any time.