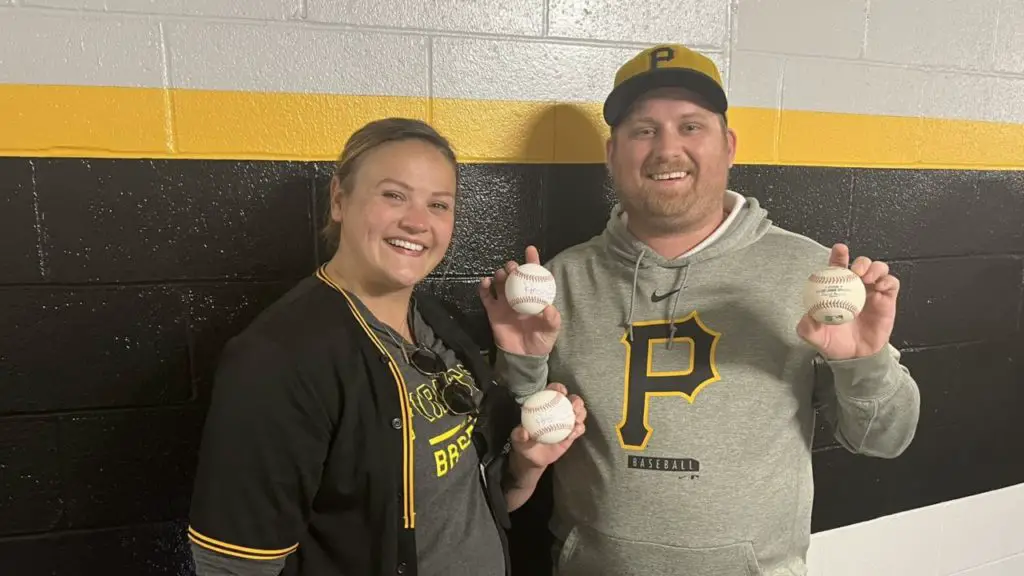 Albert Pujols gives grieving fan historic baseball
Albert Pujols moves into fourth on baseball's all-time home run list, first among Latino players
Samantha Brown could hardly stop crying Sunday afternoon by the time the media reached her outside the visitors' clubhouse at Pittsburgh's PNC Park. On one hand, Brown held the ball Albert Pujols hit for his historic 697th home run.
Her husband Matt held two baseballs Pujols signed for the pair of Pittsburgh Pirates fans. In Samantha Brown's heart and mind, she carried the loving memories of the father she lost exactly one year earlier.
Almost every other player would have wanted that historic home run ball. The St. Louis Cardinals legend, however, knew it would mean more to a fan still mourning her baseball-loving dad. 
That home run gave Pujols sole possession of fourth place on Major League Baseball's all-time home run list. Pujols had entered the afternoon tied with Alex Rodriguez for fourth place on baseball's all-time home run list.
All-time Latino home run hitter in MLB history
Moreover, that home run made the native of Santo Domingo, Dominican Republic, the all-time leader in MLB home runs by a Latino player.
"It's a baseball, and they deserve to have it," Pujols told Jeff Jones of the Belleville News-Democrat and legendary Post-Dispatch writer Rick Hummel. "It went out of the ballpark."
In the same city where Roberto Clemente became the first Latino to join the exclusive 3,000-hit club almost 50 years ago, Pujols broke a tie with Dominican-American Rodriguez on baseball's all-time home run list.
Pujols hit his blast at PNC Park, across the Clemente Bridge not far from the site where Clemente played at the old Three Rivers Stadium.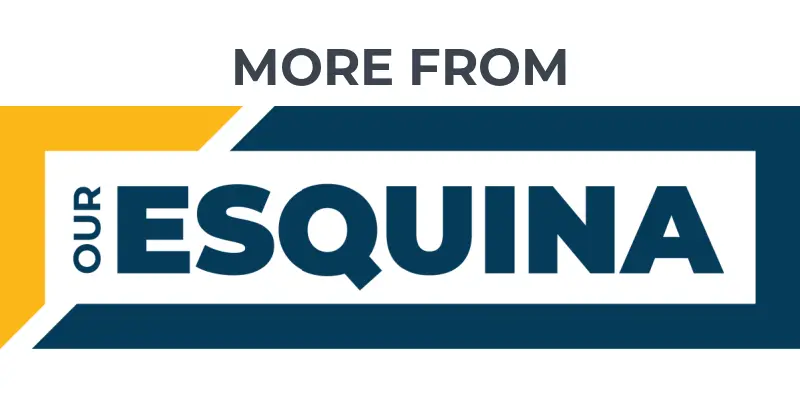 Christian Mejia, Ron Stone Jr. propel Cougars
Jose Altuve nominated for Roberto Clemente Award
Chris Olave highlights list of Latinos in NFL
As the baseball world prepares to commemorate the 50th anniversaries of Clemente's 3,000 hit on Sept. 30 and his tragic death on New Year's Eve, there was something Clemente-esque about Pujols' postgame gesture.
Clemente was one of baseball's greatest ballplayers and humanitarians. Puerto Rico's "Great One" died on a relief mission to help earthquake victims in Nicaraguan. The cargo plane he was on crashed into the ocean off the coast of San Juan, P.R., on Dec. 31, 1972.
Clemente's body was never recovered. His legacy lives on through players like Pujols, who has also devoted much of his time off the field to helping others. 
Albert Pujols lives up to Clemente legacy
Pujols actually won the 2008 Roberto Clemente Award, which is MLB's most prestigious honor given for charitable efforts.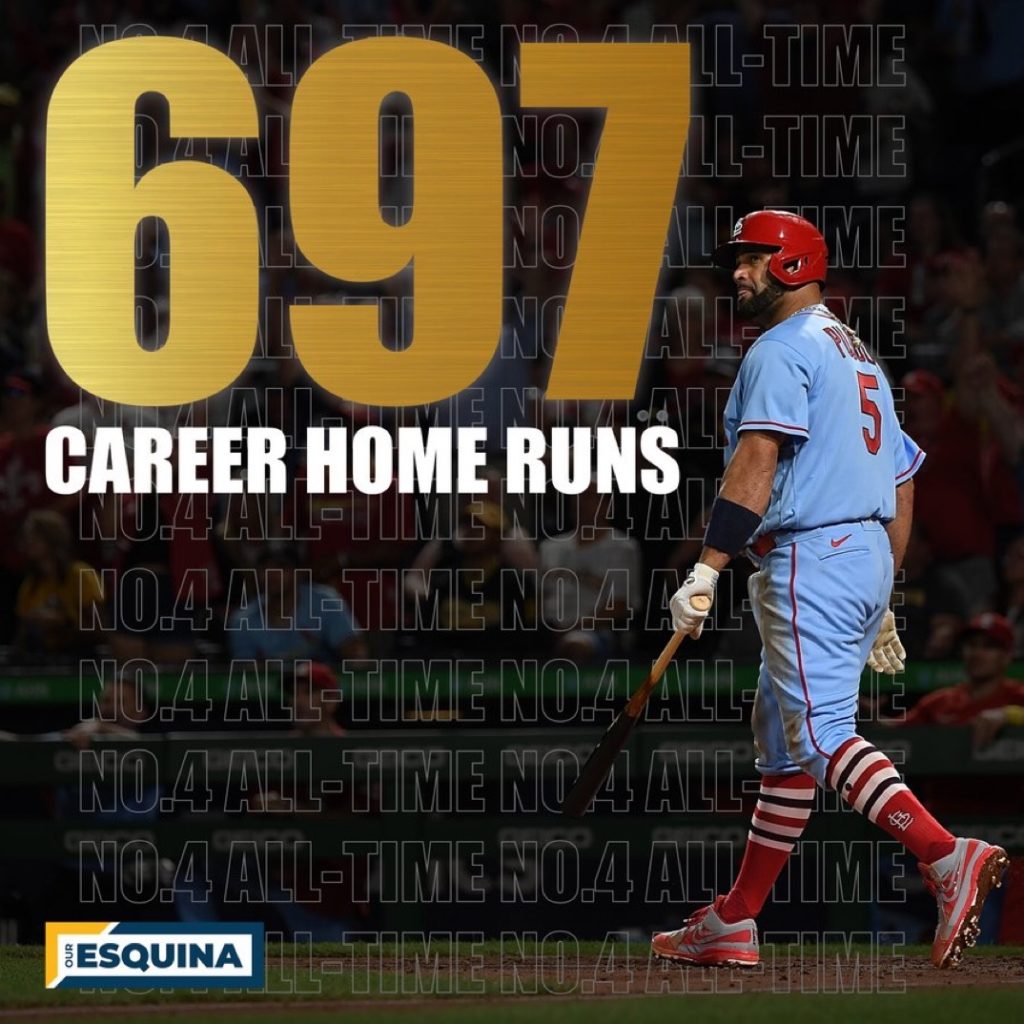 So it probably shouldn't have been a surprise that Pujols didn't make a trade for his 697th home run ball on Sunday. 
In fact, he even presented the Browns with a pair of autographed baseballs. He didn't trade the signed baseballs for the home run ball. Pujols let the Browns keep the historic memento.
"We play this game for the fans," Pujols said. "Whether they want to give it back or they want to keep it, I don't have any problem with that."
Pujols' decision was made easy when he found out that Brown's father died exactly a year before he drilled his 697th home run.
She tearfully remembered her dad while waiting for Pujols. The future Hall of Famer noted that his home run ball would probably mean more for Brown than it would for him. His trophy case already has several historic home run balls, three Most Valuable Player Awards, the 2001 National League Rookie of the Year award.
The 11-time All-Star also has one batting title, two Gold Gloves, six Silver Slugger Awards and two World Series titles to go with 3,368 hits.
Elite company
Barry Bonds and a pair of immortals – Babe Ruth and Hank Aaron – are the only with more home runs than Albert Pujols. 
Now a fan in mourning has a piece of that history. 
"I think it means (more) for that girl … than (it would for) me having it in my trophy case," he said. "It was pretty sad. Unfortunately she lost her dad. I think that's a piece of memory that she can have."
The afternoon belonged to Pujols. We will all remember he shared it in a way that Clemente would have appreciated. Baseball's greatest Latino slugger can proudly be compared to The Great One too.
Get the Our Esquina Email Newsletter
By submitting your email, you are agreeing to receive additional communications and exclusive content from Our Esquina. You can unsubscribe at any time.