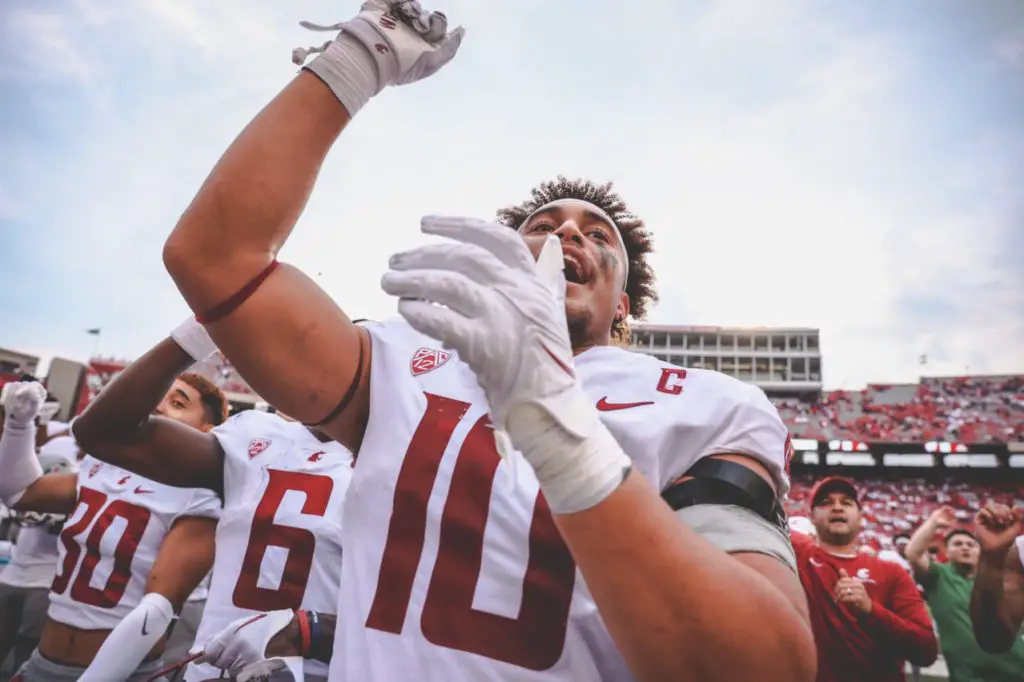 Christian Mejia, Ron Stone Jr. propel Cougars
Washington State duo are Our Esquina's Latino College Football Players of the Week
Washington State defensive lineman Christian Mejia and edge rusher Ron Stone, Jr., were quite active Saturday against Wisconsin.
You won't find Ron Stone Jr. value in the stat sheet. But the son of the former All-Pro left his mark on one of Washington State's biggest victories in three years. He and Mejia helped the Cougars secure their first true road win over a ranked team since 2018.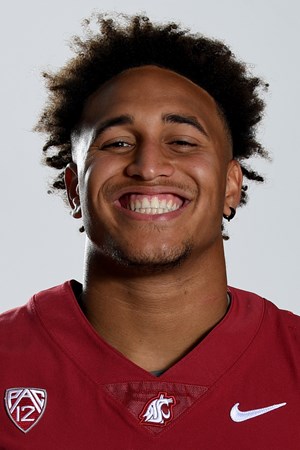 Ron Stone Jr., one of Washington State's four captains, and Mejia are Our Esquina's co-Players of the Week for their role in orchestrating the win. 
Miami wide receiver Xavier Restrepo was Our Esquina's Offensive Playear of the Week. Miami kicker Andy Borregales is Our Esquina's Special Teams Player of the Week after drilling three field goals against Southern Miss.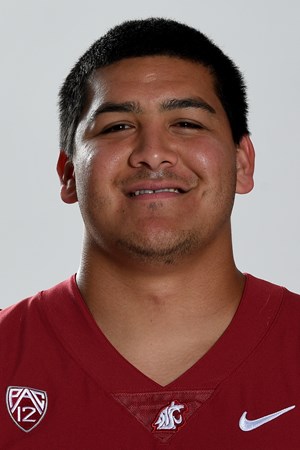 The unranked Cougars (2-0) upset No. 19 Wisconsin 17-14 on the strength of the Cougars' defensive effort. The victory was Washington State's first true road win over a ranked non-conference opponent since they beat No. 17 Colorado in 2003.
Stone, Jr. didn't notch any tackles. But he had a team-high three quarterback hurries and one pass defended. He actually accounted for all of the Cougars' quarterback hurries in the win. 
Mejia had five tackles, including half a sack, to help the Cougars pull off the upset. The 6-foot-10, 301-pound senior defensive tackle from Hawaii also added the first interception of his career.
Mejia got the pick late in the fourth quarter off of one of Stone Jr.'s hurries. He fumbled the ball directly back to the quarterback, though.
The Cougars got the ball back three plays later on another turnover and held possession until the game's end. 
Latinos in college football 
UTEP's running back-wide receiver Reynaldo Flores, last week's Our Esquina Player of the Week, had another solid performance. 
A week after shining against Oklahoma, Flores grabbed four passes for 43 yards in a 20-13 win over the New Mexico State Aggies in the annual Battle of I-10.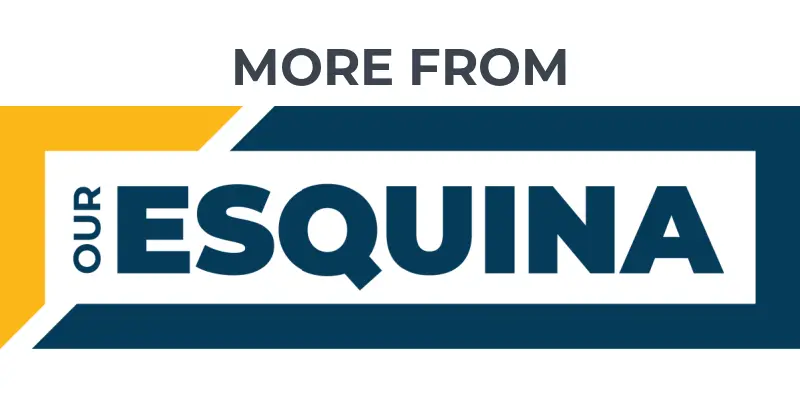 Jose Altuve nominated for Roberto Clemente Award
Chris Olave highlights list of Latinos in NFL
MLB Players Association joins AFL-CIO
Oregon defensive back Christian Gonzalez made one tackle as the Oregon Ducks bounced back from a season-opening loss to Georgia. Gonzales and the Ducks defeated FCS Eastern Washington, 70-14. 
University of Texas punter Daniel Trejo averaged 46.4 yards per punt on his five punts. He had a long of 61 yards in a near upset over top ranked Alabama.
Minnesota linebacker Mariano Sori-Marin had five tackles, including one for a loss, in Minnesota's 62-10 victory over Western Michigan. 
Colorado wide receiver Daniel Arias had a team-high two catches for 36 yards in a 41-10 loss against Air Force.
Chris Martinez helped open holes

Arizona State gained 131 yards on the ground running behind right guard Chris Martinez and his offensive line mates in a 34-17 loss to Oklahoma State.  
Oregon State freshman running back Damien Martinez rushed four times for 18 yards as the Beavers defeated Fresno State 35-32. 
Fresno State Bulldogs wide receiver Jalen Moreno-Cropper caught eight passes for 83 yards. He had a 45-yard reception in the fourth quarter.  
Fresno State defensive end David Perales had two tackles and a quarterback hurry.  
Bulldogs Abraham Montano knocked in four field goals for the Bulldogs. 
University of Texas – San Antonio tight end Oscar Cardenas caught two passes for 18 yards in the winning effort at West Point. UTSA overcame a 14 point deficit to beat Army for a second straight overtime victory.  
Eastern Michigan defensive end/edge rusher Jose Ramirez had six tackles in a 49-21 loss to the Louisiana Ragin Cajuns.
Notre Dame defensive lineman Gabriel Rubio made his debut for the Fighting Irish. 
Andy Borregales remains perfect
University of Miami kicker Andy Borregales was perfect on his three field goal attempts. Our Esquina's Special Teams Player of the Week nailed field goals of 30 yards, 33 yards, and 40 yards in the Hurricanes' 30-7 victory over Southern Miss.
He was also 3-for-3 on PATs. He averaged 63.6 yards on his seven kickoffs.
"It is good to have that, that Andy does that," Miami coach Mario Cristobal, one of five Latino coaches in FBS, told Miami media afterward.
Kansas State quarterback Adrian Martinez was 9-of-20- for 101 yards and ran for 52  yards on 13 attempts and a touchdown in the Wildcats' domination over Missouri, 40-12.
Iowa backup quarterback Alex Padilla saw no action in a Hawkeyes 10-7 loss to Iowa State. For the second straight game, Iowa generated less than 200 yards of total offense. The Hawkeyes have scored one touchdown in two games. 
Miami wide receiver Xavier Restrepo caught six passes for 72 yards and a touchdown in a 30-7 win over Southern Miss. The star receiver was Our Esquina's Offensive Player of the Week after another impressive performance.
Sign up for Our Esquina's weekly newsletter.
Miami quarterback Jake Garcia also saw action and threw for 88 yards and completed all seven pass attempts. 
North Carolina tight end Kamari Morales scored the first touchdown of the Tar Heels' seven point win over Georgia State. He totaled three catches for 71 yards in North Carolina's 35-28 comeback win. 
San Diego State's Jesse Matthews hauled in three passes for 24 yards as the Aztecs handled an FCS opponent, Idaho State, 38-7. 
Kent State running back Gavin Garcia carried the ball five times for 29 yards in a 33-3 loss to the University of Oklahoma 
Get the Our Esquina Email Newsletter
By submitting your email, you are agreeing to receive additional communications and exclusive content from Our Esquina. You can unsubscribe at any time.