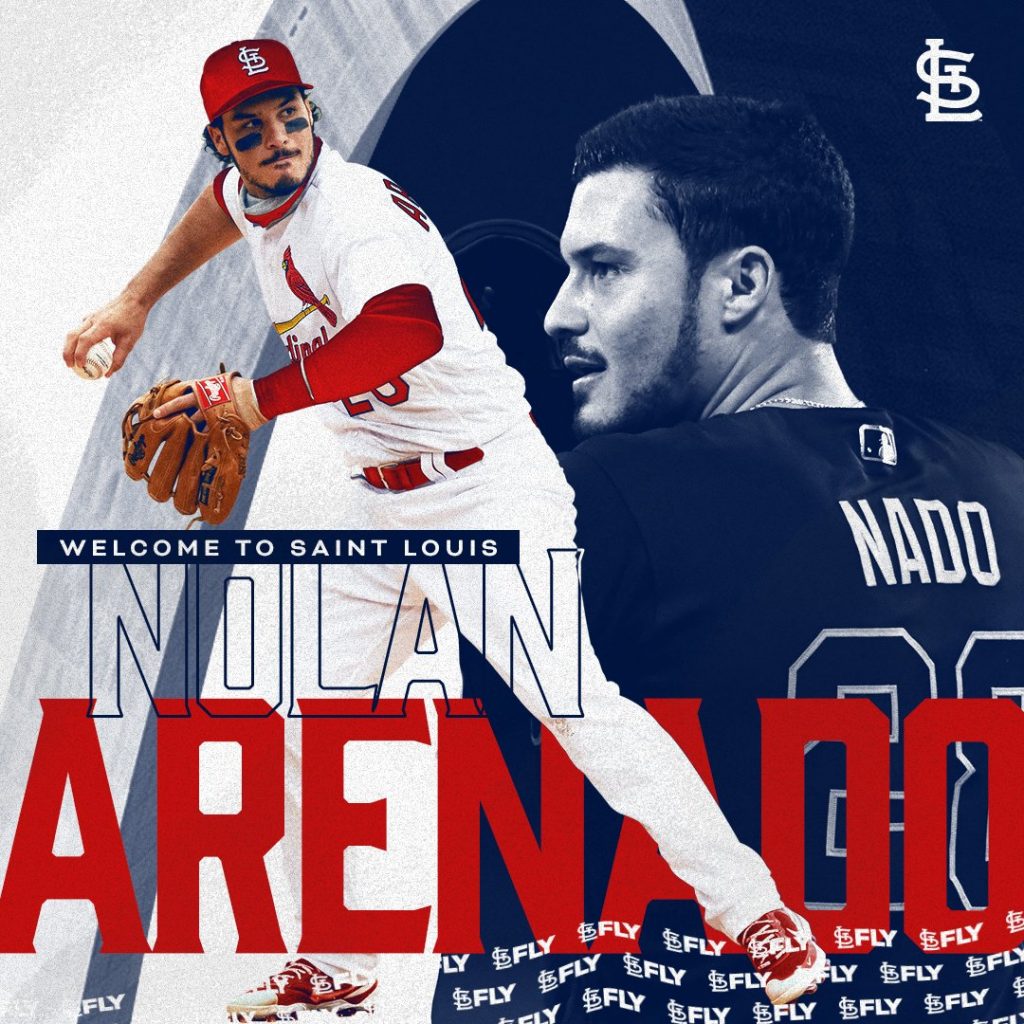 Que Onda: Cards welcome Arenado, Serie del Caribe update
Welcome to Que Onda, Our Esquina's twice-weekly, soon to be daily, all you need to know in Latino sports and culture today.
Welcome to St. Louis, Nolan Arenado!
On Tuesday, the St. Louis Cardinals officially introduced Cuban-Puerto Rican third baseman Nolan Arenado in a Zoom press conference. 
Arenado's arrival to St. Louis helps strengthen a team that made it to the NLCS in 2018 and features another seasoned vet in Paul Goldschmidt along with promising young talent on both sides of the ball. 
Here's what Arenado had to say about joining the Cardinals:
And here's a look back on Arenado's trip to Cuba, where he learned more about his roots, courtesy of Infield Chatter. 
Finally, our own Manuel Gomez recapped Arenado's arrival to St. Louis. 
Serie del Caribe update
We are now into the home stretch of the 2021 Serie del Caribe with Wednesday marking the second to last day of pool play before the playoffs begin on Friday.
Today, the Águilas Cibaeñas, who are representing the Dominican Republic, will look to continue their undefeated start in a matchup against Venezuela. Meanwhile, Colombia will look to gain its first win of the tournament against the Criollos and Puerto Rico.
Nearly every game is being broadcast on ESPN Deportes. If you don't have cable follow Enrique Rojas, who is stationed in Mazatlán covering the games.
En Social
Hot off the heels of announcing Fernando Tatís Jr. as the MLB: The Show 21 cover athlete, MLB and San Diego Studio released a behind the scenes video of the photoshoot Tatís took part in and the moment he first saw the cover.
The game is set to release on April 20. Information surrounding the collector's edition will be revealed today. 
En Historia
On this day in 1979, the Minnesota Twins traded Panamanian Rod Carew to the California Angels just one season removed from hitting .333. 
This wasn't a situation of a team rebuilding and looking to shed salary, but rather of an issue that still remains to this day: Racism. 
In 1978, former Twins owner Calvin Griffith spoke at the Lions Club in Waseca, Minn. It's there that he took a simple Q&A and turned it into a racial tirade, one that was captured by reporter Nick Coleman, who was in attendance. 
When asked why he brought the Twins to Minnesota, Griffith reportedly said "It was when I found out you only had 15,000 blacks here. …We came here because you've got good, hardworking, white people here." 
Griffith didn't stop there, going as far as to call Carew "a damn fool" for agreeing to a contract that paid him $170,000, well below what Carew should have been making. 
When Carew was informed of Griffith's comments, he told sports editor Gary Libman, "I will not ever sign another contract with this organization. I don't care how much money or how many options Calvin Griffith offers me. I definitely will not be back next year."
Adding, "I will not come back and play for a bigot. I'm not going to be another **** on his plantation."
And he never did again. Carew would finish out his Hall of Fame career as a member of the Angels, signing a 5-year contract worth $4 million guaranteed, and playing seven seasons in total. He made the All-Star team every season, but his final in 1985.
Carew would later patch things up with Griffith and even made him the first person he called when he was elected to the Hall of Fame in 1991. 
In 2020, the Twins removed a statue of Griffith from Target Field. Similarly, Carew also released a statement clarifying his relationship with Griffith, writing in part "When he traded me prior to the 1979 season, Calvin told me he wanted me to be paid what I was worth. Later that year the Angels made me the highest-paid player in baseball. A racist wouldn't have done that." 
Adding, "I have long forgiven Cal for his insensitive comments and do not believe he was a racist. That was NOT my personal experience with Calvin Griffith – prior to or following that day in 1978."
Regardless of where the two stand today, Carew's stance in 1978, which led to his trade in 1979, is one worth looking back on. 
Our Gente 
The Los Angeles Dodgers won their first World Series since 1988 behind some clutch hitting and strong performances from their staff of pitchers. 
So what will the defending champions' rotation look like heading into the 2021 season? One word: Deep. 
MLB.com's Juan Toribio has a look at the arms looking to defend the west. 
Now that the Cardinals traded for Nolan Arenado, how close are they to winning a World Series? YouTuber TheAntOrtiz decided to find out by simulating the next several seasons in MLB: The Show's franchise mode.
Get the Our Esquina Email Newsletter
By submitting your email, you are agreeing to receive additional communications and exclusive content from Our Esquina. You can unsubscribe at any time.