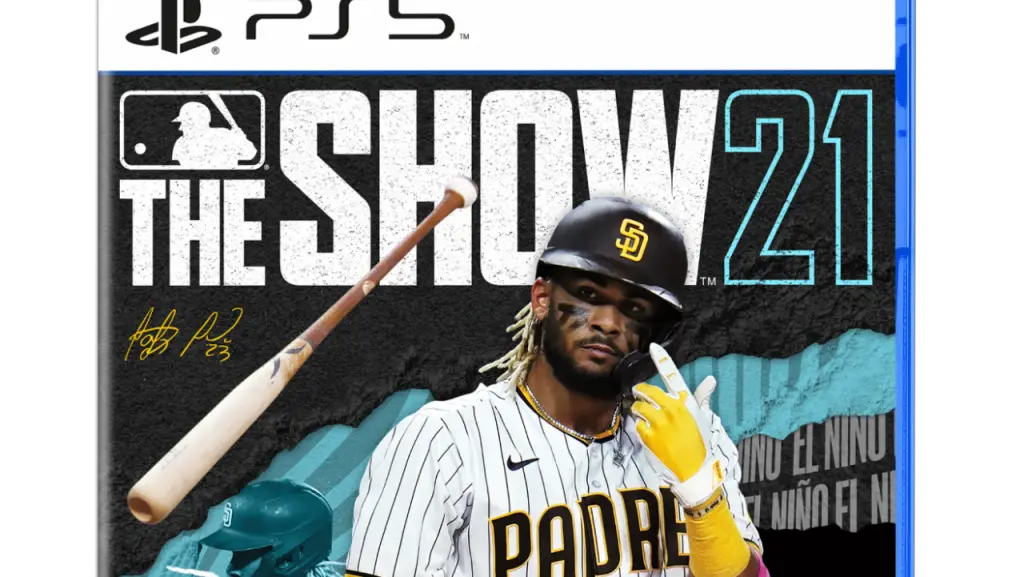 Meet The New Face of Baseball, Fernando Tatís Jr.
There may be better players in the league, but none are as cool as Fernando Tatís Jr.
Fernando Tatís Jr. is cool. That's it. There's no going around it. While there may be players who are "better," *cough* Mike Trout, none are as cool as Tatís.
And as Major League Baseball continues to regain its footing among the youth there is no better representative for that than Tatís. 
On Monday, Tatís became just the sixth Latino to grace the cover of the "MLB: The Show" video game franchise, creating just the second instance in the game's 16-year existence that Latinos star as back-to-back cover athletes. 
This, of course, comes literal days after Tatís was named by Topps as the No. 1 card for the 2021 Series 1 set of collectible baseball cards. And that accomplishment comes a few weeks after Tatís starred in a nationally televised commercial promoting Gatorade's "Bolt24" line of sports drinks. 
His level of marketability hasn't been seen since Bryce Harper broke onto the scene as a 19-year-old rookie in 2012, and he's quickly approaching levels not seen since Derek Jeter in the early-to-mid 2000s. 
If you can't already tell, Fernando Tatís Jr. is everywhere. And his rise to superstardom isn't showing any signs of stopping. 
Fernando Tatís Jr. has full arsenal
So what makes Tatís such a compelling player in an era of baseball earmarked by a mass influx of young talented players?  Is it his frosted dreadlocks? His silky smooth plays at shortstop? The dugout dances? Perhaps it's his celebratory bat flips. Or maybe it's his ability to speak fluently in both English and Spanish. 
The truth is it's all of those things and more. When Tatís steps into the batter's box or makes a diving stop at short, you can't help but get the feeling that you're watching someone special. There's simply an aura about him that screams every adjective in the book related to cool. 
When Tatís broke the "unwritten rules" during the 2020 season by hitting an eighth-inning grand slam up 10-3 against the Texas Rangers, baseball as a collective entity was confronted with a decision. 
They could either condemn the act, something that happened two years prior when ex-big leaguer and current broadcaster Keith Hernandez advocated for the beaning of Ronald Acuña Jr. Or they could back Tatís and help overwrite the rules. They chose the latter, and in doing so further cemented Tatís' star. 
Tatís' play changes unwritten rules
Everyone from former players to journalists to current stars stood by Tatís' side. 
Heck, even MLB: The Show broke its own rules and in honor of Tatís' grand slam, released a limited-edition 99 Fernando Tatís Jr. player card for 48 hours complete with unwritten rules branding, eventually making it a permanent fixture in the game's life cycle before season's end.
The truth is Tatís is special. And to deny him of becoming a star would deny MLB one of its last true opportunities to appeal to the younger generation. 
With the Padres primed to make a run at the World Series this upcoming season, the team will be in the spotlight more than they ever have. You can bet that Tatís will be ready to help lead them there.
Get the Our Esquina Email Newsletter
By submitting your email, you are agreeing to receive additional communications and exclusive content from Our Esquina. You can unsubscribe at any time.