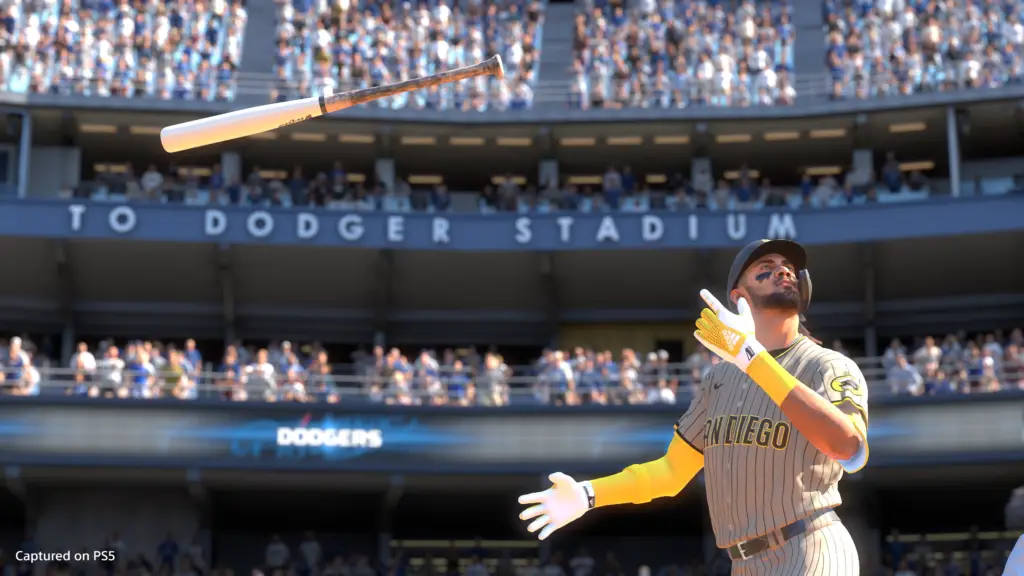 MLB The Show 21 Review: Baseball at its finest
MLB: The Show 21 makes it clear from the start that this game is all about fun
MLB The Show 21 is more than just a celebration of baseball. It's an ode to baseball's past, present and future. It's a masterclass in content with a deep appreciation for the rich history of the sport of baseball. 
The game officially launches on April 20, but is currently available via early access. For the first time, the game is available on Microsoft's Xbox series of consoles along with the recently released next-generation of consoles, making it the most widely available The Show game to date. 
Immediately when you boot up the game for the first time, you're treated to a montage video headlined by cover athlete and San Diego Padres' shortstop Fernando Tatís Jr. featuring a plethora of highlights from throughout his breakout 2020 season, including his iconic bat flips.
The game makes it clear from the start that this game is all about fun. It goes hand-in-hand with the multitude of promos that the larger Major League Baseball has put out in regard to rewriting baseball for the new age. 
Interspaced with highlights of "El Niño" is Mexican southpaw Julio Urías getting the final out of the Dodgers' World Series victory, breakout postseason star Randy Arozarena and MVP favorite Ronald Acuña Jr. 
It's a treat to watch, and it acts as a setup for the larger game at hand. 
Back and better than ever
MLB The Show returns many of the same features that have been added year over year, with varying quality of life changes helping modernize things for the new year. 
Franchise, March to October, Road to the Show and the acclaimed Diamond Dynasty are all back. 
In particular, this year's iteration of Diamond Dynasty is San Diego Studios' most accessible, most robust entry to date. 
Every card in the game is earnable, and there are a lot of cards at launch with more to be unveiled and released over the game's life cycle, spanning the entirety of the MLB season and beyond. 
Here, you'll find every player on MLB's 30 clubs' 40-man rosters available along with a slew of legends and prospects. Among the new legends in MLB: The Show 21 are Roberto Clemente, Fernando Valenzuela, Pedro Martinez and Alfonso Soriano. Prospects such as Wander Franco, baseball's No. 1 prospect and switch-hitting phenom Jasson Dominguez are also available as playable characters.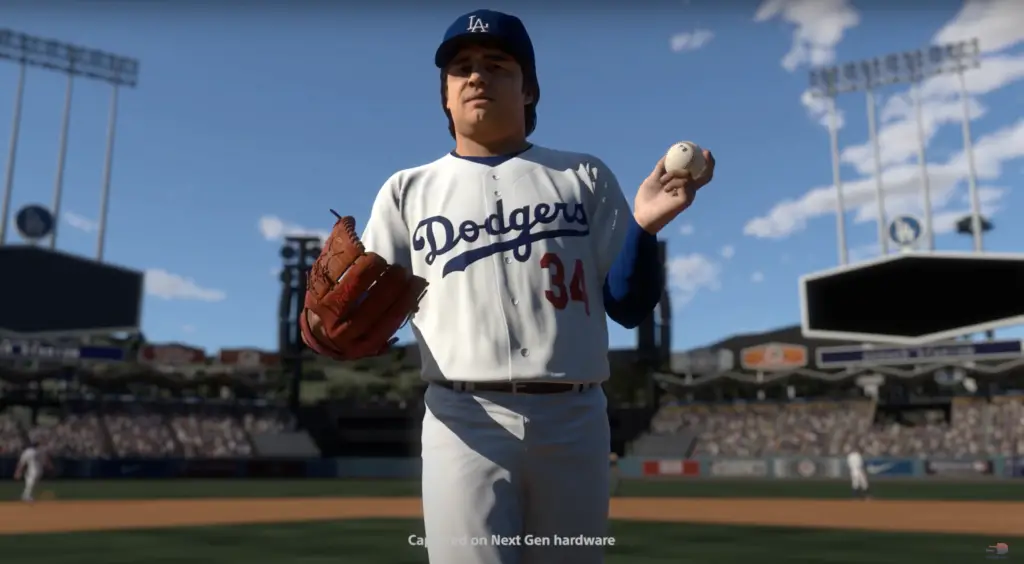 The mode, which serves as the ultimate baseball fan's dreams, allows you to collect said player cards, formulate the best team possible and take it into the various gameplay options. 
Cycle through Diamond Dynasty's various menu screens, check out its various options and it's apparent that this game is a love letter to baseball. For instance, Juan Soto graces one menu screen, while Mike Trout another. A card based on Albert Pujols' rookie season is one of the first you can earn. A diamond level Clemente card is free for all users. And Valenzuela is one of three "Bosses" you can earn by simply playing the game. 
A much-requested feature
New to this year's game and exclusive to the next-generation version of the game is a full fledged stadium creator mode. PlayStation 5 and Xbox Series X/S users can create, design and play with a custom stadium, and assuming the stadium fits within the set parameters, you can even take it online to play with other users.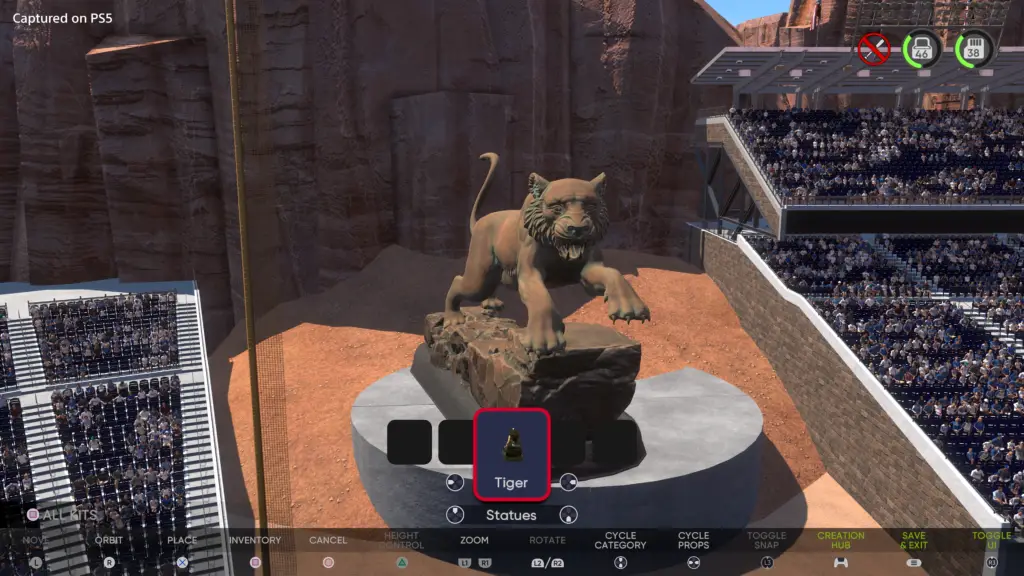 Nothing is off-limits from backdrop, decor, scoreboard and dimensions. There is no doubt that creative fans will be able to design a stadium not available in the game down to the T, but the creator is also entirely beginner-friendly, ensuring that every player can have fun.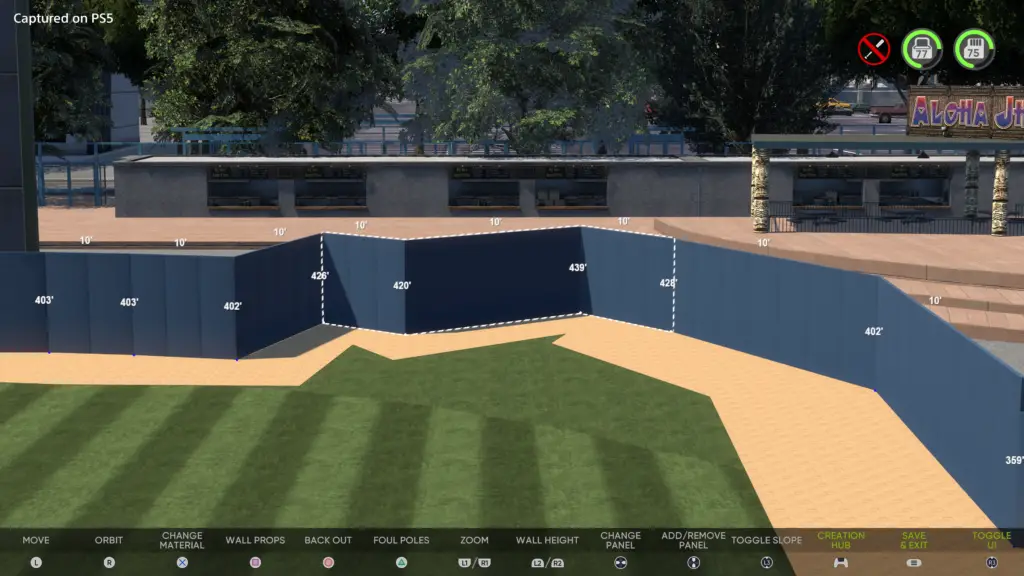 One thing of note is the soundtrack, featuring a mix of rock, alternative, hip-hop and reggaeton. Of particular importance is the inclusion of popular reggaeton artist Ozuna and his song "El Oso de Dinero." 
Given that a large majority of the MLB's player base both Latino and non Latino walk out to reggaeton music, warm up to reggaeton and stadium's at large play the genre, it's a nice feeling to hear the game include a major artist like Ozuna on its soundtrack. It adds to the authenticity that the game is trying to achieve. 
And, boy, is the game authentic. Players look like their real-life counterparts, down to size, gear and facial features. The preloaded, prebuilt stadiums look exactly how they do on television.
If there ever is a criticism it lies within the commentary. Led by Matt Vasgersian with added tracks from Dan Plesac and Mark DeRosa, the commentary is rather stale. It's not bad by any means, but if you've played year over year, you'll likely hear some of the same lines. 
It's unfortunate in the moment-to-moment gameplay, but the game more than makes up for it in the Road to the Show mode, where real-life personalities like Robert Flores lend their presence to comment on your created character's journey to stardom in the form of visual podcasts.
Given the real-life situation that many of us find ourselves in due to the ongoing pandemic, the fact that San Diego Studio was able to contract these personalities, let alone have them record audio and video is a testament to their dedication to making the game as akin to reality as possible.
And that's what makes this game so special. There's so much love for the sport built into it, helping it make it stand out among other similar sports video game entries.
As we get fully underway into the 2021 MLB season, there is no better pairing than MLB The Show 21.
Our Esquina was provided a review copy by Sony. The game was reviewed on a PlayStation 5 console.
Get the Our Esquina Email Newsletter
By submitting your email, you are agreeing to receive additional communications and exclusive content from Our Esquina. You can unsubscribe at any time.