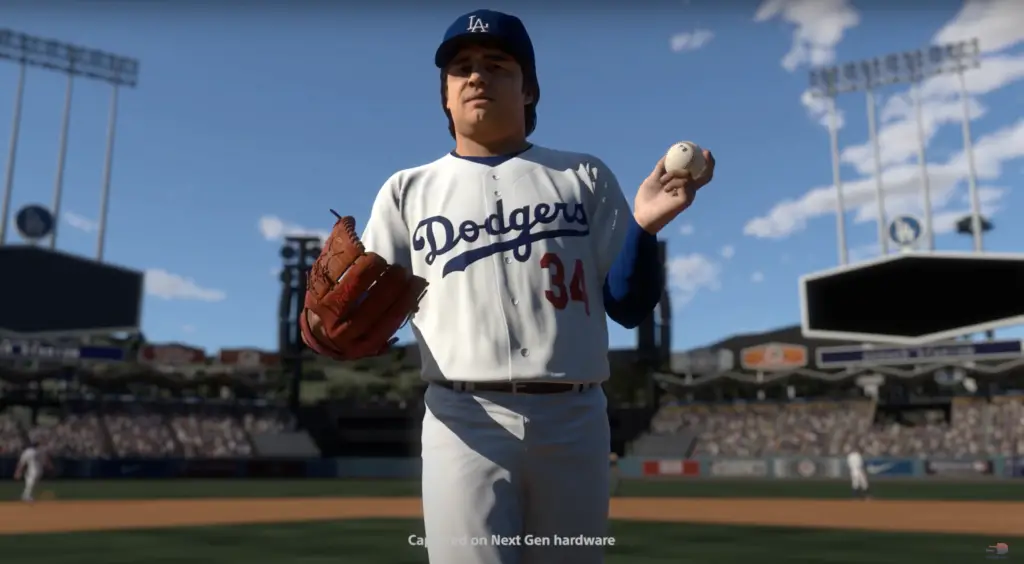 Latino legends headline upcoming MLB The Show 21
MLB The Show 21 players have opportunity to see why icons Fernando Valenzuela, Pedro Martinez and Roberto Clemente resonate
Late last week, San Diego Studio surprised fans of its long-running flagship MLB The Show franchise with an unannounced "Legends" trailer. 
The trailer dedicated to the game's extensive list of playable legends came with a few major surprises. 
Iconic southpaw Fernando Valenzuela and three-time Cy Young Award winner Pedro Martinez would be joining the previously announced Alfonso Soriano and legendary Roberto Clemente as playable in-game characters. 
The iconic players from all across Latin America would be joining the already playable versions of Juan Marichal, Ivan "Pudge" Rodriguez, Luis Aparicio and Rod Carew to go along with current-day MLB players. 
When Roberto Clemente was announced earlier in March, we wrote about how his inclusion has the potential to further educate fans on who Clemente was as a player and person.
Now, several weeks later the inclusion of Valenzuela and Martinez has the ability to do the same. 
MLB The Show 21 welcomes Fernandomania
Thousands of Mexican baseball fans centered throughout the Southern California region, including myself, can trace their fandom back to Valenzuela and his transcendent "Fernandomania" run. 
Similarly, Martínez is an icon in the Dominican Republic and stands as one of the greatest players to ever come from the country and possibly its best pitcher. 
In the same way that Clemente has inspired legions of Puerto Ricans, Valenzuela and Martínez have done the same for their respective cultures. 
With their upcoming addition to the game, players will have the opportunity to see and understand exactly what made these players so special to so many of us. 
What stands out beyond players growing a deeper understanding and appreciation for the legends that have come before us is just how unique the All-Time Latino team build could be by year's end. 
Should last year's roster of playable legends carry over fans will have the opportunity to create something truly special. 
Special Latino roster on MLB The Show 21
Here's how things could shake out:
P — Pedro Martínez
P — Fernando Valenzuela 
P — Juan Marichal 
P — Félix Hernández
P — Orlando Hernández
C — Iván "Pudge" Rodríguez 
1B — Orlando Cepeda
2B — Roberto Alomar
3B — Miguel Cabrera 
SS — Luis Aparcio 
LF — Alfonso Soriano
CF — Roberto Clemente 
RF — Vladimir Guerrero 
RP — Mariano Rivera, Aroldis Chapman, Sergio Romo, Zack Britton, Joakim Soria, Fernando Rodney, Dellin Betances
Bench — Ted Williams, Jorge Posada, Albert Pujols, Rod Carew, David Ortiz 
This team doesn't include other Latinos playable in the game such as Carlos Gonzalez or Hanely Ramirez as well as the full suite of current-day players such as Juan Soto or Fernando Tatis Jr.
What's even crazier is the fact that more legends will be revealed in the coming days ahead of the game's worldwide launch on April 20, some of whom could be Latino. 
Upgraded cards of young stars add to game
More so, players receive various upgraded cards throughout the year in honor of previous accolades and current accomplishments. For instance, last year Tatis received a Player of the Month card based on his hot start to the 2020 season. Likewise, Julio Urías received a playoff-themed card on account of his dominant performance. 
The possibilities are endless and the number of lineups you can create based on country, decade and team is truly amazing. 
Collectively, the inclusion of so many Latino players from throughout history has the potential to connect generations of fans with each other. 
It may sound crazy to put so much faith into a video game to do so much, but when you consider the amount of love for the sport of baseball put into the game each year, it doesn't sound too far-fetched at all.
MLB The Show 21 launches worldwide on April 20. Stick to Our Esquina for continuing coverage.
Get the Our Esquina Email Newsletter
By submitting your email, you are agreeing to receive additional communications and exclusive content from Our Esquina. You can unsubscribe at any time.