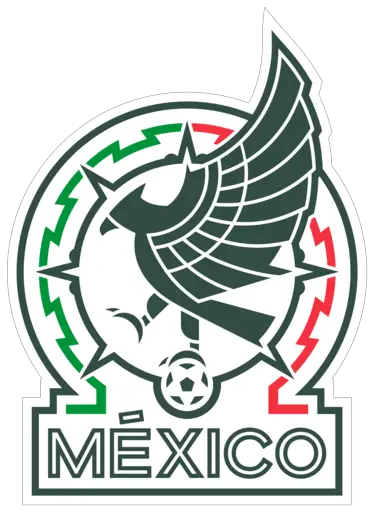 Mexican Soccer Fed rebrands, and so should fans
El Tri will wear new crest
As the Mexican Soccer Federation rebrands, it's a good opportunity for El Tri and its fans to change as well.
The Federación Mexicana de Fútbol introduced a new logo on Wednesday. According to the FMF's press release, the new logo recognizes the team's history and its future evolution.
With a theme of "Hecho de los Mexicanos" (Made of Mexicans), the Mexican Soccer Federation rebrands with an effort to promote soccer and "inspire Mexicans in a positive manner."
The Mexican national soccer teams, especially the senior men's team, have been a major part of Mexico's identity. For many years, soccer was the one thing Mexicans could feel superiority over their northern neighbors.
That sense of superiority diminished early this century before returning in the last decade. But the pendulum has swung back to the Americans, considering the U.S. senior men's team is now 3-0 against El Tri this year.
Even more embarrassingly for Mexico, FIFA sanctioned Mexico earlier this summer for its fans' continued use of a slur deemed homophobic.
New logo offers chance for change
So as the Mexican Soccer Federation rebrands, let's hope El Tri's fans also get rid of some of their old ways. Let's challenge Mexico fans to get rid of their infamous chant.
That chant was definitely "Made of Mexicans." Mexicans must usher it out.
"The new crest of our National Team was created from the same passion with which you [the fans] go out to work every day, of your dreams," the launch promo video declares, "of the pride with which you represent your country, of solidarity, strength in the face of adversity and the future we build together; of our culture and traditions that we keep alive, of the signs of love and the voices that sing 'Cielito Lindo.'
"It is made of a history that reminds us of who we are and where we come from and commits us to the future we are heading towards. It is made of you and the passion for our country and football. It's the embodiment of 'Made of Mexicans.'"
El Tri fans should usher in the new logo with a renewed commitment to be better fans.
Get the Our Esquina Email Newsletter
By submitting your email, you are agreeing to receive additional communications and exclusive content from Our Esquina. You can unsubscribe at any time.