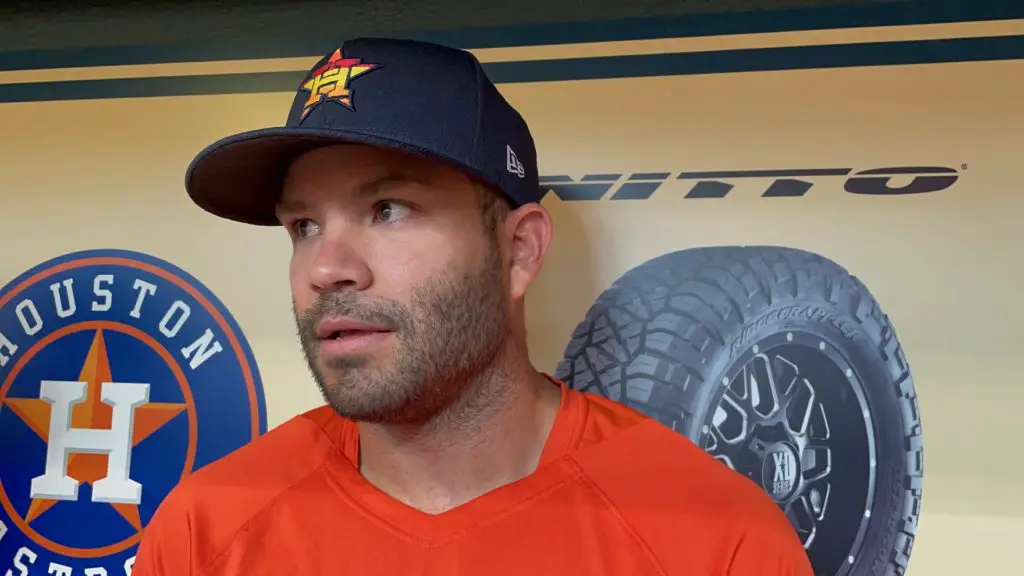 Jose Altuve, Carlos Correa will skip All-Star Game
Carlos Correa cites wife's pregnancy as reason to skip All-Star Game
Seven-time All-Star Jose Altuve and Astros teammate Carlos Correa will not participate the 2021 All-Star Game at Coors Field.
Correa will skip the All-Star Game to attend a doctor's appointment with his pregnant wife Daniella, who is awaiting the couple's first child. Altuve cited nagging left leg issues as his reason.
"I have some issues with my (left) leg," Altuve said. "I really think I need those four days to get everything on my leg right and be really healthy for the second half because I feel like the team needs me 100 percent."
Altuve and Correa were part of a quartet of Astros who earned All-Star berths, joining outfielder Michael Brantley and reliever Ryan Pressly.
The Correas announced via their social media channels last month that they were awaiting their first child. Carlos Correa said the couple had been trying to have a baby for a while, and he doesn't want to miss anything.
"As you guys know baseball is really important to me, but family will always come first," Correa said. "We decided that I'm going to stay here with (Daniella), spend this time. Obviously we don't get a lot of time together (during) the baseball season. 
"So I'm pretty excited about that obviously. I'm grateful for everybody that voted for me to be in the All-Star Game. Baseball means the world to me but I want to be with my family at this time, especially with my wife. This is our first child, and I need that time."
"Grateful" for All-Star Game selection
Correa was the only Puerto Rican player selected to the 2021 Midsummer Classic. 
"I want to thank everybody who voted for me in the first two phases of the voting," Correa said. "I really appreciate you. I love you all. I want you guys to understand that the All-Star Game is very important. 
"But also the family time I'm going to get to spend and the rest to be ready for the second half and hopefully bring another championship for the city of Houston, I think they would like that a lot better."
Correa and Altuve both said they hope teammate Yuli Gurriel takes one of their spots on the American League All-Star team.
Altuve tied Hall of Famer Craig Biggio for the most All-Star selections in franchise history with seven. 
Get the Our Esquina Email Newsletter
By submitting your email, you are agreeing to receive additional communications and exclusive content from Our Esquina. You can unsubscribe at any time.