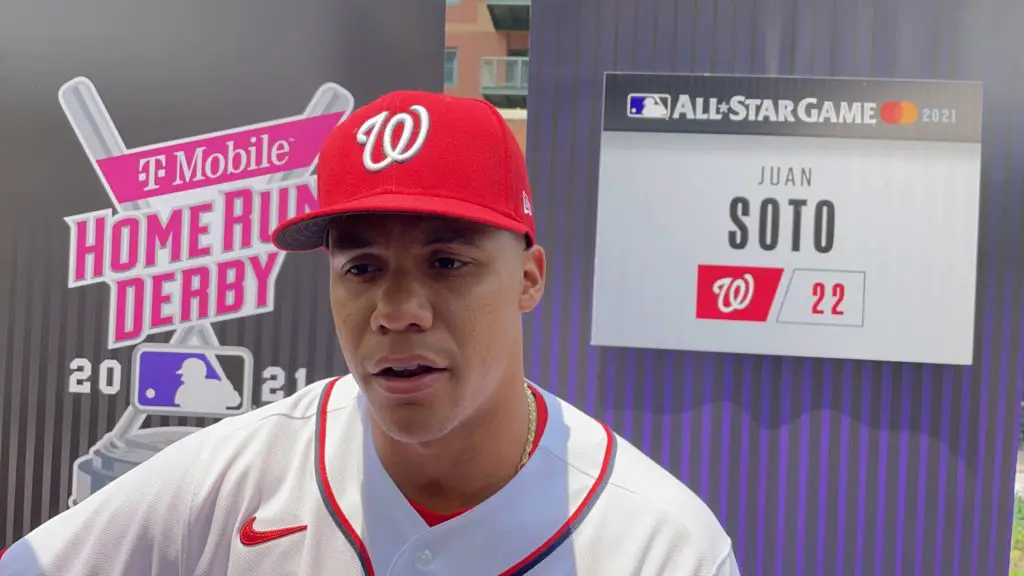 2021 MLB Season: 21 blessings
21 things we're thankful about the 2021 MLB Season
One year after the COVID-19 pandemic nearly cancelled all American professional sports, baseball came back better than ever for the 2021 MLB season. In honor of this great season, we looked back and compiled a list of the 21 things we were most thankful for throughout the season.
1. Juan Soto Becomes the Best Hitter on the Planet
After already showing signs of greatness during the COVID-shortened 2020 season, Juan Soto made it official during the 2021 MLB season. He is the best hitter currently residing on planet Earth.
After the All-Star break, Soto drew 87 walks. This is something only five other players did all season. His 145 walks this year are the most since Barry Bonds drew 232 walks in 2004. 
That's right! This season, Soto hit like a juiced up (allegedly) Bonds.
2. Shohei Ohtani's Historic MVP Season
This year, Shohei Ohtani won the American League MVP award unanimously. It is only the 11th time that a player swept the voting in the AL, the last of them being teammate Mike Trout in 2014.
This season, Ohtani appeared in 155 games. In 23 of those games, Ohtani also served as his team's pitcher. In all, he swatted 46 home runs, drove in 100 runs, and posted a .965 OPS, while also pitching to a 9-2 record with a 3.18 ERA. 
This amounted to an MLB-leading 9.1 baseball-reference WAR, which is 1.4 points higher than the next guy, Zack Wheeler.
3. The Marlins Hire First Female General Manager: Kim Ng
Ahead of the 2021 MLB season, the Miami Marlins made history by naming Kim Ng the team's general manager. In doing so, Ng became the first female GM of any American men's professional sports team.
"I think this is the most noteworthy day for baseball since Jackie Robinson broke the color barrier in 1947," University of Central Florida expert on race and gender in sports Richard Lapchick said of the hiring.
We certainly agree.
---
Get the Our Esquina Email Newsletter
By submitting your email, you are agreeing to receive additional communications and exclusive content from Our Esquina. You can unsubscribe at any time.